Cosmo, The Pavilion, Triangle West - Bristol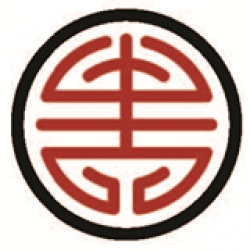 Posted on: 2014-06-19
A great place for large groups and families to feast on what's probably the best Chinese food in the city
---
It's certainly a testament to Cosmo's enduring appeal that it's packed to the rafters practically every time you go in. Whether it's lunchtime or evening, you can be sure there will salivating hordes already seated in the restaurant gorging on a feast of dishes – or a hungry mob vying to get in.
Situated on the Triangle, Cosmo has been the recipient of mixed reactions and reviews since it opened in 2009. What were presumably teething problems led to complaints of the food not being sufficiently cooked, trays not refilled quickly enough, unclean conditions and dirty cutlery.
Such woes and inconsistencies have since been ironed out, because every time this reviewer has eaten at this food emporium of Oriental dreams – and that's quite a lot – I've left feeling nothing other than thoroughly satisfied, heartily well-fed, and in need of a few hours' lie down to digest my over-indulgence of Satay chicken skewers.
A global buffet that serves Chinese, Japanese, Indian and Thai dishes, it's a restaurant where you literally can eat as much as you want for a price that would be normally the cost of a main course anywhere else.
Cosmo's biggest threat is unquestionably the gargantuan Za Za Bazaar on the Harbourside. But Za Za's a much clumsier, inelegant and unsightly brute. Sure, it might offer hundreds of dishes from around the world but it doesn't do any of them well. It's not quantity with Cosmo, it's quality.
Although indubitably there's a hefty amount of food here, which at first might prove overwhelming to the Oriental buffet virgin. There are over 100 dishes, including all the usual Chinese favourites, and even finding space for a few Caribbean and Mexican offerings too. And for those unfathomable individuals who opt for a Chinese restaurant but still want to remain defiantly British and bland, there are even cottage pies and pizzas.

I always tuck into the cornucopia of Chinese food, including the crispy aromatic duck, fluffy egg fried rice, sweet and sour chicken, vegetable Singapore noodles and beef in black bean sauce. The textures are varied, the flavours delicious and each dish expertly cooked, encapsulating the very best and most mouth-watering of Chinese cuisine.
But even though it's all you can eat, there is, of course, a limit to how much you can engorge. Three well-heaped plates of mains are usually more than ample before you might feel it necessary to start loosening your belt a notch or two – but I always have to leave room for pudding.
Or rather that should be puddings, for the dessert selection is almost as gargantuan and impressive as the mains. Strawberry cheesecake, Black Forest Gateau, bananas in custard, fresh fruit, ice cream, and the cascading, silky loveliness of the chocolate fountain and marshmallows, all jostle for attention to round the meal off to a gut-bustingly satisfying conclusion.
Lunch costs £6.99 for adults and £3.50 for children from Monday to Friday and £7.99 or £4 on Saturday, and the dinner prices are roughly double that. It's a price that's hard to beat and offers superlative value for money, and I can't think of any other local restaurant that can compete with that.
With Cosmo, what you see is what you get. It doesn't have ideas above its station and it's strictly unpretentious and refreshingly no-frills, making it the perfect gastronomic destination for the majority of us on a budget, and a great place for large groups and families to feast on what's probably the best Chinese food in the city.
4/5
Reveiwed by Jamie Caddick for 365Bristol
Click here for the official website.
The Pavilion, 30 Triangle West Bristol BS8 1ET
Tel: 01179 340 999
EMAIL : bristol@cosmo-restaurants.co.uk
---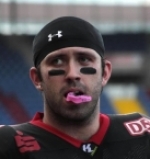 James Anderson
Born and raised in the suburbs of Swansea, Jimmy moved to Bristol back in 2004 to attend university. Passionate about live music, sport, science and nature, he can usually be found walking his cocker spaniel Baxter at any number of green spots around the city. Call James on 078 9999 3534 or email Editor@365Bristol.com.