Chaos in the CBD at Thekla - Review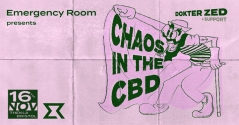 Posted on: 2018-11-19
Emergency Room head Doctor Zed provides accomplished support for long-awaited Bristol return of Kiwi duo Chaos in the CBD.
---
London-based New Zealanders Chaos in the CBD first came to my attention a couple of years ago when I was captured by the brilliance of their Midnight in Peckham EP, released on Rhythm Section in 2015. The title track - which you can (and should) listen to here if you aren't already familiar - isn't one that you'd expect to hear in a club setting, but given the pair's impressive back catalogue I wasted no time in jumping at the chance to catch them on a Bristol stage.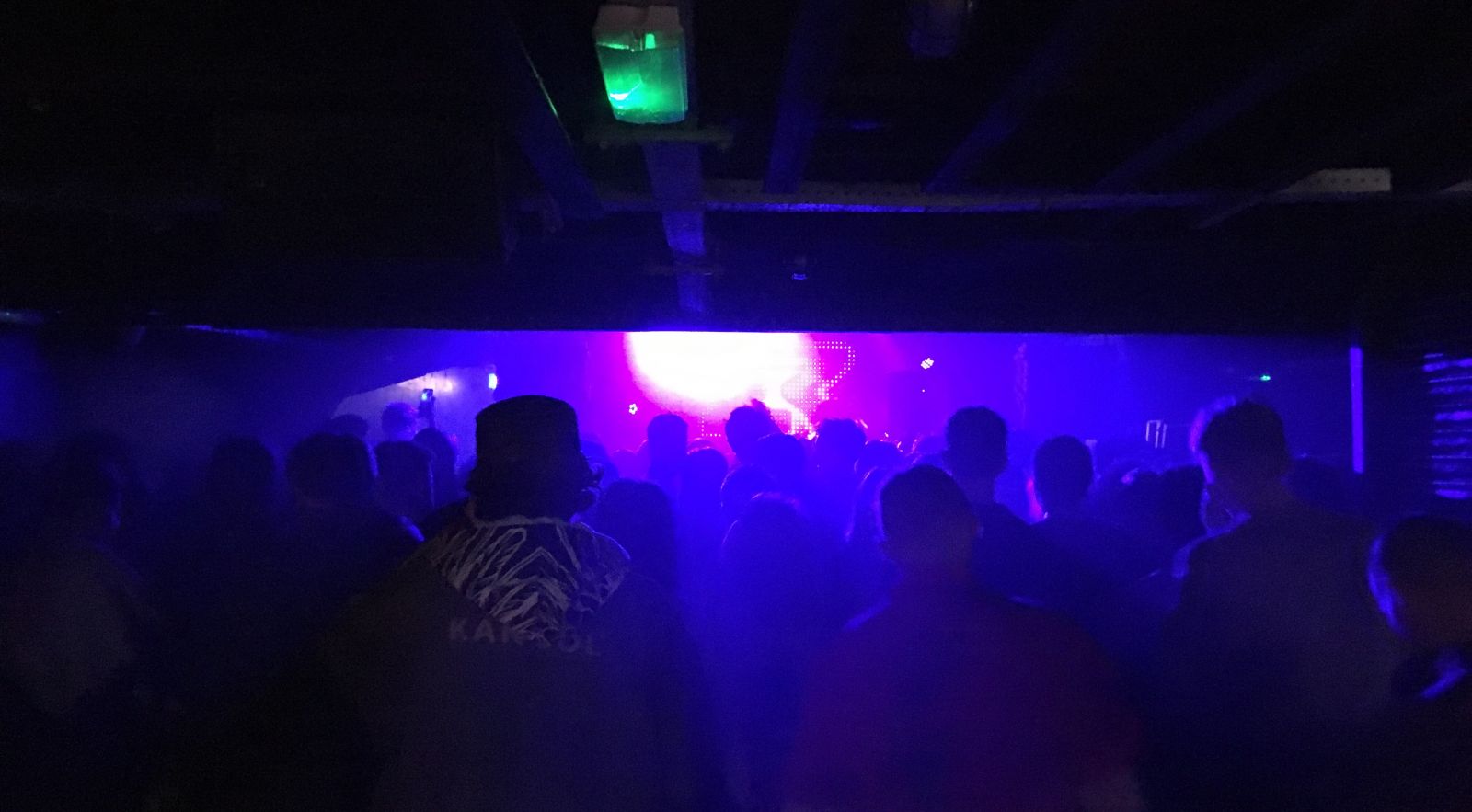 Flanked by two sets from Emergency Room head Dokter Zed, it felt on Friday night like Chaos in the CBD's 1-3am slot at Thekla was in danger of becoming an afterthought in the midst of a huge warmup. Zed was in full exhibition mode from 11pm-1am and was reminiscent of an on-point Joy Orbison, spinning tracks from a huge array of genres and keeping the energy sky high with a typically diverse mix.
Working exclusively with vinyl throughout, Dokter Zed treated Thekla's bottom deck to a range of classics from all corners of the globe during his first two-hour odyssey, complimenting old-school disco hits like Cerrone's "Give Me Love" with dancier tracks like Mele & Shovell's extended mix of the latin classic "Pasilda" and Midland's hit "Final Credits" which, despite endless plays at festivals and parties since its release in 2016, still packs a punch when deployed at the right time.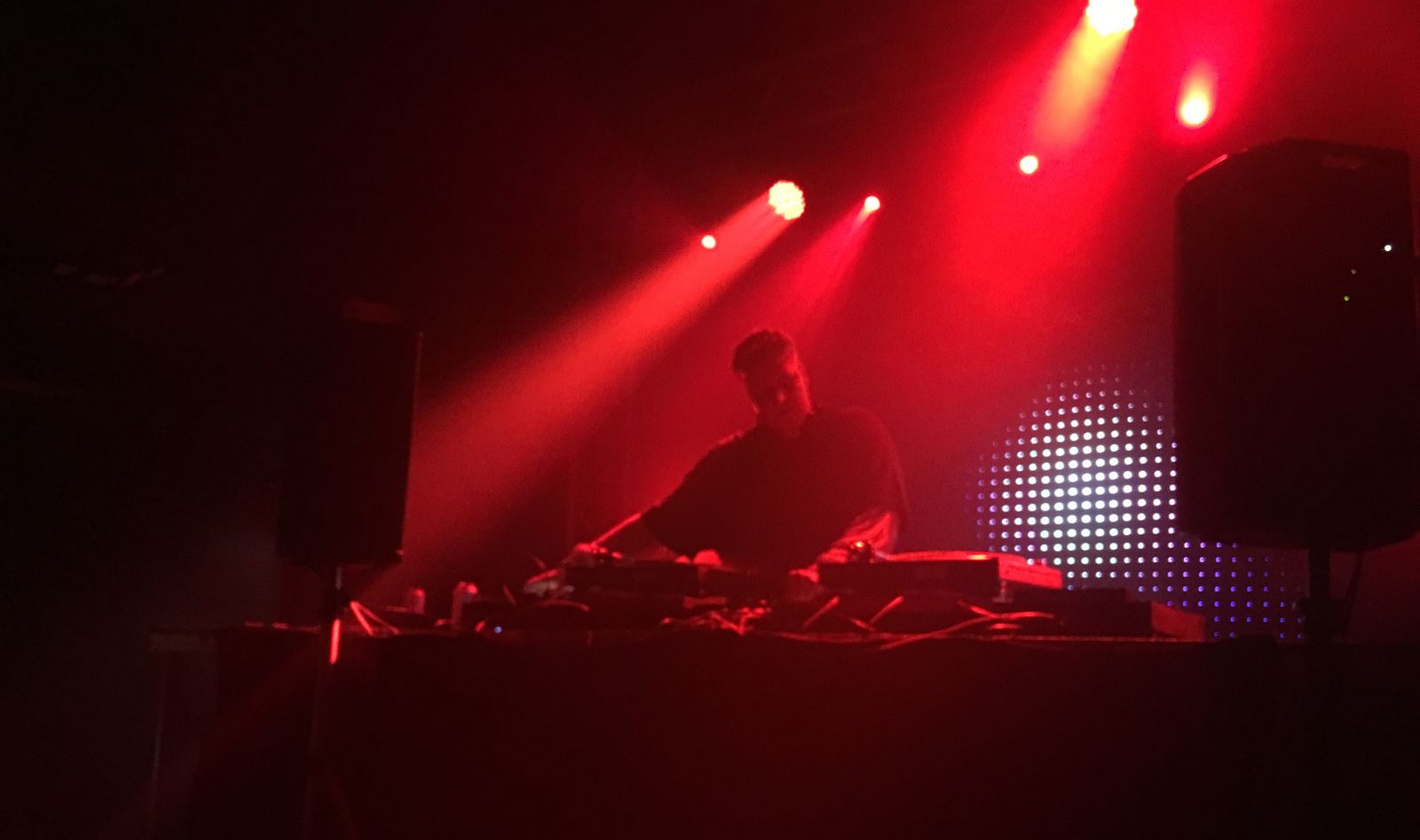 It was business as usual for the Chaos in the CBD duo as they took over at 1am, flitting between bass-driven cuts and more ambient, controlled buildups throughout the first hour. The drop of Jerome Sydenham's "Timbuktu (Pan-African Electro Dub)" was a highlight - a perfect example of the pair's ability to tease crowds with subtle increases in momentum before letting a track do the talking and exerting its influence over the sea of onlooking heads and hands.
Unfotunately I had to leave before the end of Chaos in the CBD's set and before Dokter Zed took over for his second set because a mate had gotten too drunk and couldn't stay. We've all been there: you're having a sick time at a party with a group of three or four until one person fucks it up because he thought he could handle that extra double rum and the bouncer makes that face at you that says "if you lot don't get rid of him, I will". This isn't ideal at the best of times, but when you're a music writer and it prevents you from writing about music, it's a shit double whammy.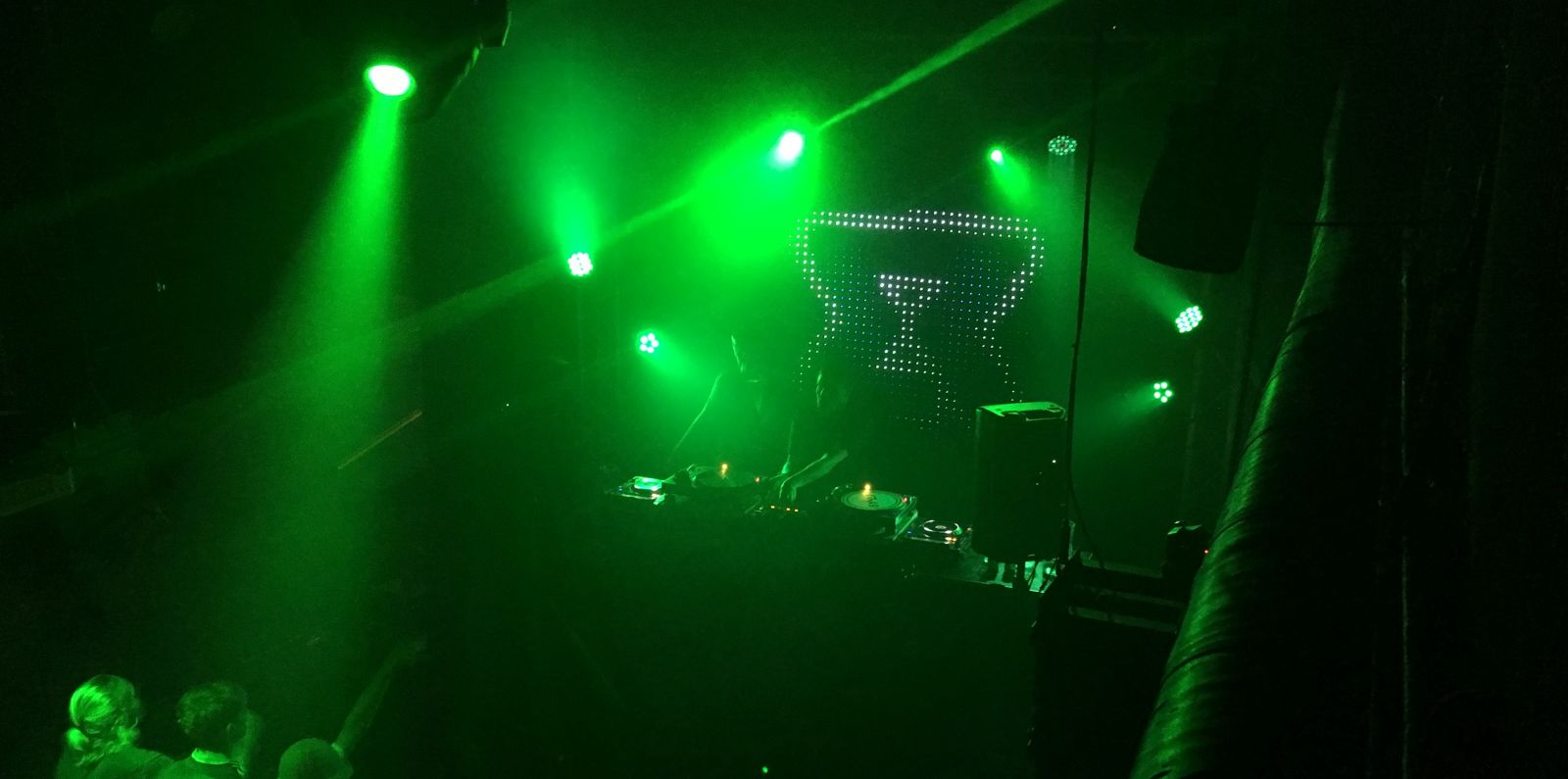 On a brighter note, I was at Thekla long enough to take notice of deRijk, Fi Young'un and Louis Rickard who took care of the top-deck space, holding it down all night with an all-killer-no-filler run of upbeat party tunes ranging from cheesier selections like Joey Negro's rework of "Keep The Fire Burning" by Gwen McCrae to big-room tracks like Henrik Schwarz's remix of Emmanuel Jal's "Kuar". Props to them for providing a worthwhile alternative and keeping the vibes up when they could easily have gone the other way and taken it easy in front of a sparce crowd.
If you're curious about Chaos in the CBD's DJ sets and clicked on this review hoping to gain some sort of insight into their musical selection, you'll know having read this far that you've come to the wrong place. I'd recommend checking out one of their three Boiler Room sets on Youtube or their most recent EP, Multiverse, on Spotify. The title track - a dark, acid-ey number with atmospheric synths - was probably played at Thekla on Friday night, but I wasn't around to hear it.
---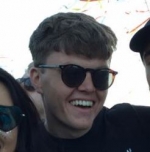 Matt Robson
Having moved to Bristol from Cornwall in 2015, Matt graduated from UWE with a degree in Journalism in 2018. He's keen on a wide variety of musical genres, as well as taking an interest in art and illustration, producing his own work in his spare time. Matt makes the most of Bristol's diverse nightlife and attends gigs and club nights regularly. Get in touch via email at matt@365bristol.com.