Chai Pani Bristol Food Review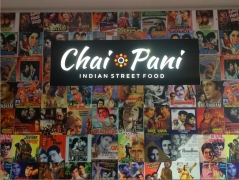 Posted on: 2018-10-16
The efficient service at Chai Pani and the twists the team have made, especially in accommodating vegans, could well make it a classic of the new Asian and Indian dining experience beginning to emerge to replace the 100-seater curry houses of old.
---
Hosting a large number of places for Asian food lovers to indulge in their favourites used to be a hallmark of a major city in the UK.
The lower end of London's Brick Lane in Whitechapel still boasts an astonishing 25 different curry houses, mostly heavily influenced by Brits' love of Bangladeshi-run restaurants. Birmingham boasts the Balti Triangle and a 'Curry Mile' and Manchester has a 'Curry Mile' of its own.
Further north, although a distinct area or street has not been established for Asian and Indian restaurants like the other large cities in the UK, many of the Asian and Indian restaurants in Glasgow have been elevated to institutional status alongside other seafood and Italian favourites which stood the test of time and became woven into the essential fabric of that city's distinct identity.
Where has Bristol been all of this time? Truthfully, when you take larger UK cities into account, it's never really been part of the conversation.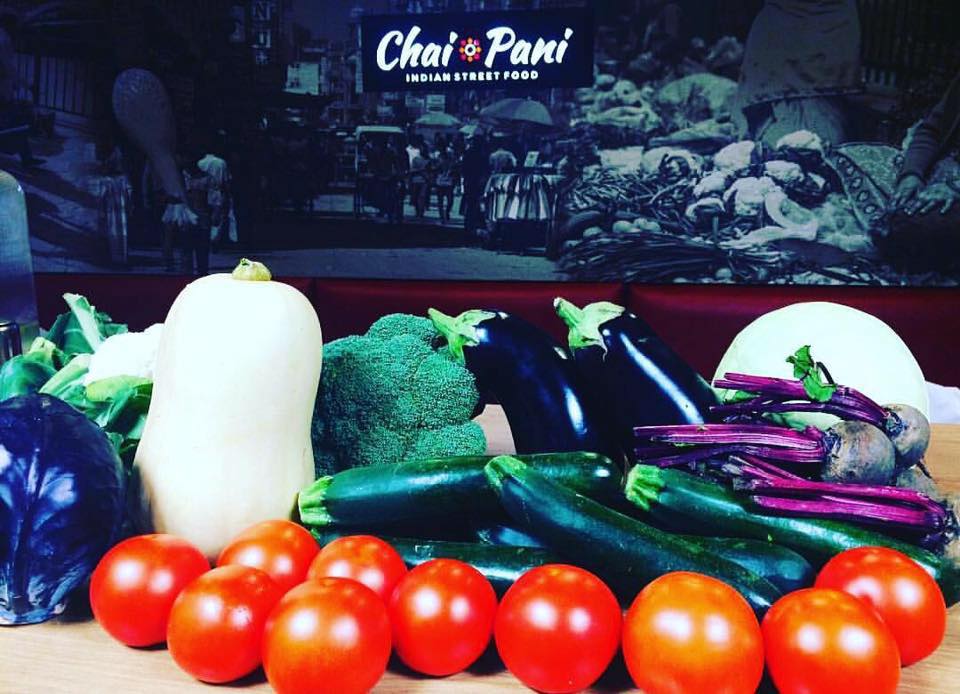 But Bristol is still a leading UK destination for those looking for new food, and the best versions of favourite dishes available. To put it bluntly, Bristolians are spoiled for choice, and they are right at the heart of new trends.
Take one look at press reports in Manchester already writing with nostalgia about their own Curry Mile after it has experienced a steep decline in recent years, and you'll see that Asian and Indian food is not immune, like Italian food, to changing trends. Then take one look at the break out success of a chain like Bristol-born Thali, and you might start to see where things are headed. A huge number of diners are now looking for a faster, casual and shareable food experience, just like the diners who have turned the casual dining experience on its head with the 'small plate' revolution taking place across the board.
It's also widely assumed that the explosion of information fostered by the digital age has generated whole new demands on restaurants who claim to serve food which provides a window into a far-away foreign culture: authenticity is now a watchword.
The newly-opened Chai Pani on Cotham Hill was never intended to compete with the sort of cavernous and more formal curry houses Brits have flocked to since the '70s, where Brits established their own tastes for Asian and Indian food which actually resembled very little available from Mumbai to Delhi, places which Mancunians are apparently now quickly losing interest in.
When you walk into this small restaurant, you notice that the interior is far less about dining in a stuffy setting and far more about being a casual dining experience with lots more focus on what's happening in the kitchen than trying to impress with too much concern for setting a scene the food can't live up to.

Chai Pani is not simply playing the role of an on-trend, casual dining experience – in keeping with the need for more Asian and Indian restaurants to move their focus from serving up mountainous portions of pilau you attack with your peshwari, the food is not only more interesting than that but also perfectly portioned for two to share as well.
Bringing authentic, street food sized portions you'd find in Mumbai, Dhaka and Sylhet to Bristol means that the team at Chai Pani would probably be cheating if they didn't take a few risks and serve something UK diners probably won't have tried.
When I arrived I noticed that Chai Pani are confident taking risks, with mutton on the menu. It turned out to be a better dish than many of the lamb curry dishes I can recall having, exposing the possibility that UK diners have turned away from mutton for decades not because it's something we don't like, but because it's something we were too useless to cook anything decent with in the first place.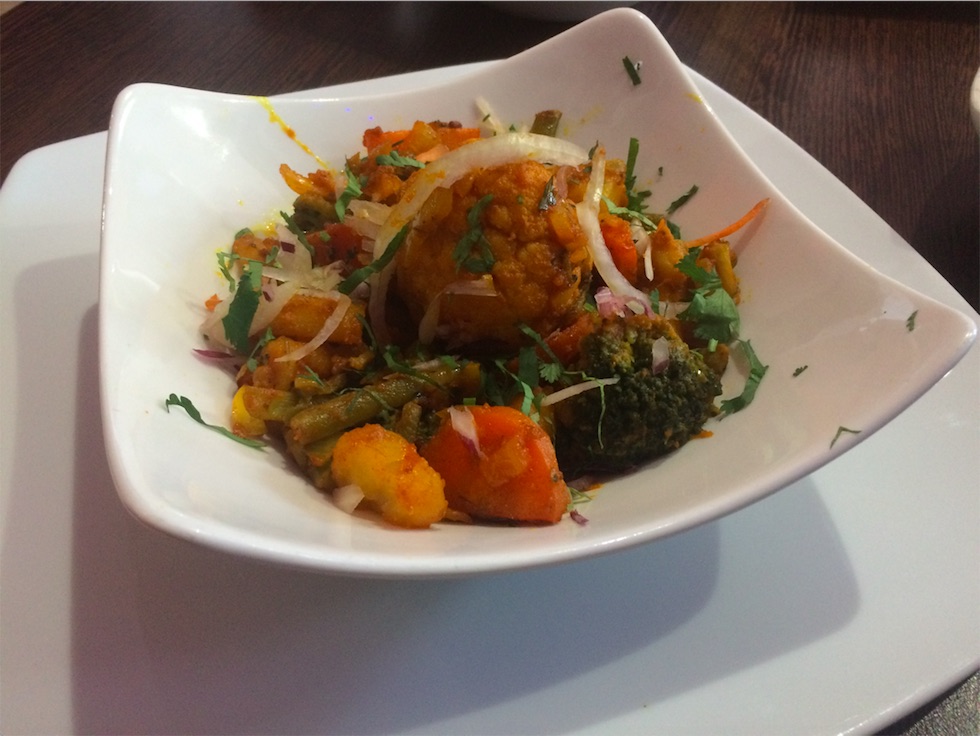 Of course the team at Chai Pani will be happy to serve those with a taste for more traditional British -style dishes such as tandoori-cooked dishes, classic curries and biryani. I would be happy to wager that Chai Pani will produce one of the best you've had in recent memory.
But for this diner, I would also think you'd be missing the true value of what the team at Chai Pani are doing. Because they also have a vegan menu, and offer the thali dishes which have become popular among many customers who have found more exciting dishes and turned away from the traditional experience our parents wrongly came to be persuaded was an authentic taste of India and other Asian countries.
You'll also notice that dishes which are often simply (and wrongly, in my view) 'add-ons' such as samosa and puri have been elevated to something far more substantial at Chai Pani. Their vegetable samosa accompanied by spicy garbanzo bean stew or their delicate pani puri are a significant upgrade on the single, giant samosas and stodgy puri I am willing to bet you've had plenty of at older restaurants.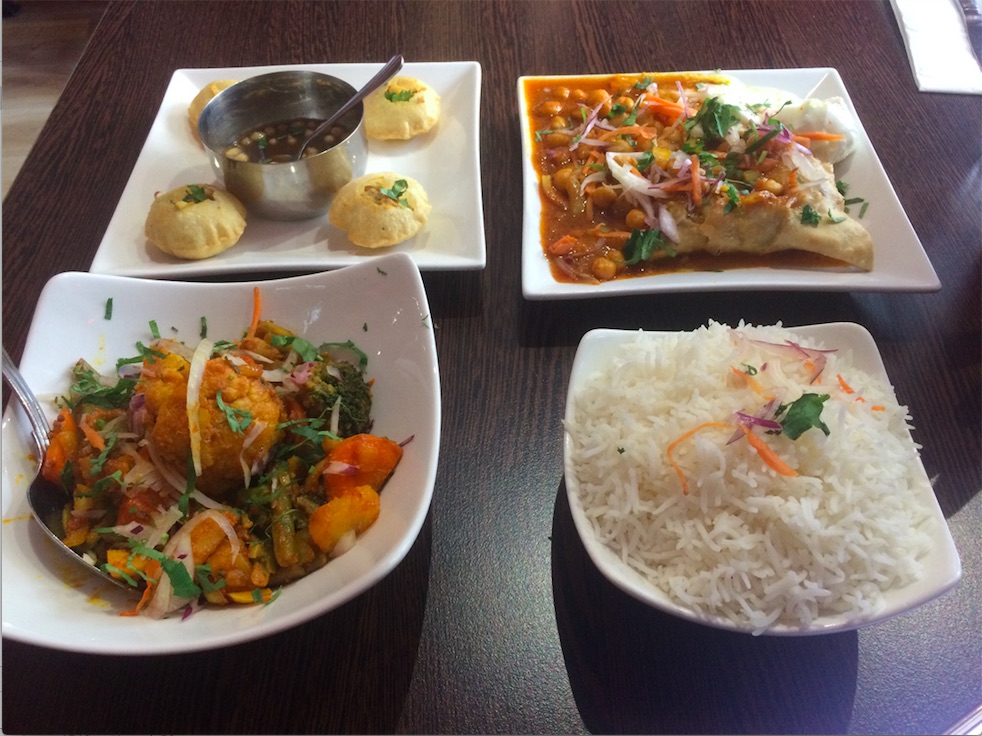 The efficient service at Chai Pani and the twists the team have made, especially in accommodating vegans, could well make it a classic of the new Asian and Indian dining experience beginning to emerge to replace the 100-seater curry houses of old.
I would highly recommend that you take a friend who says they have become bored with the Indian and Asian food Brits have feasted on for years without much change, because Chai Pani is the place to reignite their interest is what is one of the most diverse culinary cultures on the planet.
---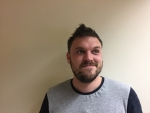 Duncan Chisholm
Originally from Edinburgh I moved to Bristol 3 years ago from Glasgow! Love food, tunes, the Scottish Rugby team who are likely to smash all in their way at the upcoming 6 nations. I also write, lots.