Captain Phillips reviewed by Paul Holbrook at Vue Longwell Green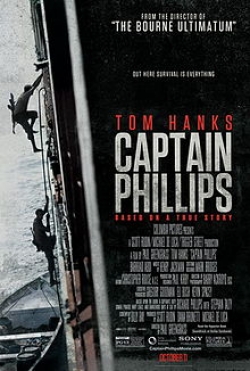 Posted on: 2013-11-05
---
Paul Holbrook reviews Captain Phillips at Vue Longwell Green
Inspired by the courageous true story of Captain Rich Phillips and his five days held captive by Somali pirates, Paul Greengrass gives us his take on this real-world action-thriller.
As with all his films, Greengrass doesn't give us a second to find fault . The pacing of the story and the execution of the action sequences gives us little time to catch our breath – maximum tension, maximum excitement.
What Greengrass did so well with the world of espionage and his entries into the Bourne franchise, he does here with the same attention to detail that delivers maritime warfare to us with just as much kinetic energy and gritty realism that you might have come to expect.
Greengrass wastes little time with sub-plot, and pointless exposition and after what feels like an afterthought of a prologue, the movie goes into reaction-adventure overdrive from a few minutes in and doesn't let up for a second - heart pounding thrills a plenty and a climax that left me punching the air.
Our protagonist is played by the ever reliable Tom Hanks and I could spend plenty of superlatives on telling you just how good he is, but better to just confirm that he is as good as he always is. Nobody plays an every-man with more conviction and reliability than Hanks, and it's his performance that holds the whole thing together.
Temptation to portray Captain Phillips as an all-American hero is avoided and instead Hanks gets plenty of time to stretch his acting muscles and it's a performance that is up there with his best - you can't take your eyes off of him, and every emotion behind his eyes is felt throughout and packs a bigger punch than any John McClain style beat down anyway. You feel the fear, you feel the desperation and his performance pulls you in from the very start and doesn't let go.
If you like your thrillers to be lightening paced with a huge dollop of realism then Captain Phillips is definitely for you. 8/10
---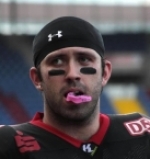 James Anderson
Born and raised in the suburbs of Swansea, Jimmy moved to Bristol back in 2004 to attend university. Passionate about live music, sport, science and nature, he can usually be found walking his cocker spaniel Baxter at any number of green spots around the city. Call James on 078 9999 3534 or email Editor@365Bristol.com.