Cadran Trio Lunchtime Concert at St George's - Bristol Live Music Review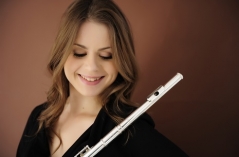 Posted on: 2019-02-08
St George's hosts another fantastic Lunchtime Concert as the Cadran Trio perform an accomplished medley.
---
One of great pleasures of occasionally finding yourself with a spare hour in the afternoon is the prospect of another St George's Lunchtime Concert. I've seen plenty of them in the past and they've all been terrific. Showcasing solo and intimate ensembles in this very special venue (which also boasts marvellous acoustics), they might kick off at 1pm on Thursdays and only last for an hour but they manage to pack more of a punch than many gigs triple the length.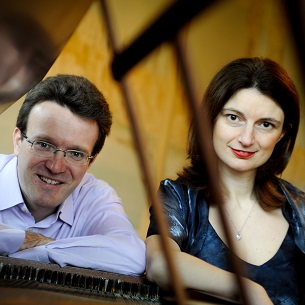 And so it was with Cadran Trio- comprising three musicians who met whilst studying at the Guildhall School of Music and Drama - and who, judging by their recent performance at the concert hall, have a very bright and promising musical future ahead of them.
With Raymond Wui-Man Yiu on piano, Sophie Haynes on cello and Ruth Harrison on flute, we were whisked through a delightful musical odyssey, a trio of lesser-known works that brimmed with exemplary musicianship, energy and brio. Weber's Trio for Piano, Flute and Violincello was a four-part joy, shifting from a lyrical, beguiling Allegro to peppy Scherzo, a more reflective, hymnal Shepherd's Lament and a buoyant finale.
Gaubert's Serenade from Trois Aquarelles was a brief but unexpected highlight, oscillating between jovial and bouncy impishness to enchanting lyricism and sprinkled with several particularly stunning flourishes for flute and piano. Debussy - perhaps the most well-known composer from the triptych on the program - was everything you'd expect from Debussy with his Piano Trio in G Major; sublime, haunting lines spiked with occasional gutsy vigour, peppered with dreamy impressionistic touches.
Performances were outstanding, with all three of them obviously young but already masters of their respective instruments and showing an adeptness and perceptive, mature understanding of the compositions way beyond their years. Mark my words, Cadran Trio will go far. The only downside was the fact the concert wasn't that well attended, for St George's excellent Lunchtime Concerts and the performers they showcase really are a breath fresh air, showcasing fantastic instrumentalists and inspiring programs - precisely the galvanizing 60 minute respite needed amidst this capricious, gloomy world.
---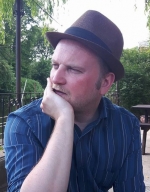 Jamie Caddick
Jamie is a writer, blogger, journalist, critic, film fan, soundtrack nerd and all-round Bristolian good egg. He loves the music of Philip Glass, the art of Salvador Dali, the writings of Charles Bukowksi and Hunter S Thompson, the irreverence of Harry Hill, and the timeless, straw-chomping exuberance of The Wurzels. You can sometimes find him railing against a surging tide of passing cyclists, or gorging himself senseless on the Oriental delights of a Cosmos all-you-can-eat buffet.