Bristol Craft Beer Festival 2018 Review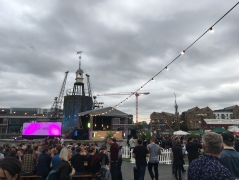 Posted on: 2018-09-20
Good vibes and all the beer you can handle. Is it possible to have a bad time at a Craft Beer Festival?
---
On the face of it, the Bristol Craft Beer Festival was a certified recipe for success long before the doors opened on Friday 14th September. Unlimited samples of some of the finest beers from around the world, banging food stalls, a stellar musical lineup and perfect location at the Lloyd's Amphitheatre were enough to have us twitching with anticipation before we arrived, and the festival certainly didn't disappoint. Weirdly, my memory of the weekend's proceedings has become increasingly hazy, particularly when trying to recall the final few hours, but I'll do my best for the purposes of this review.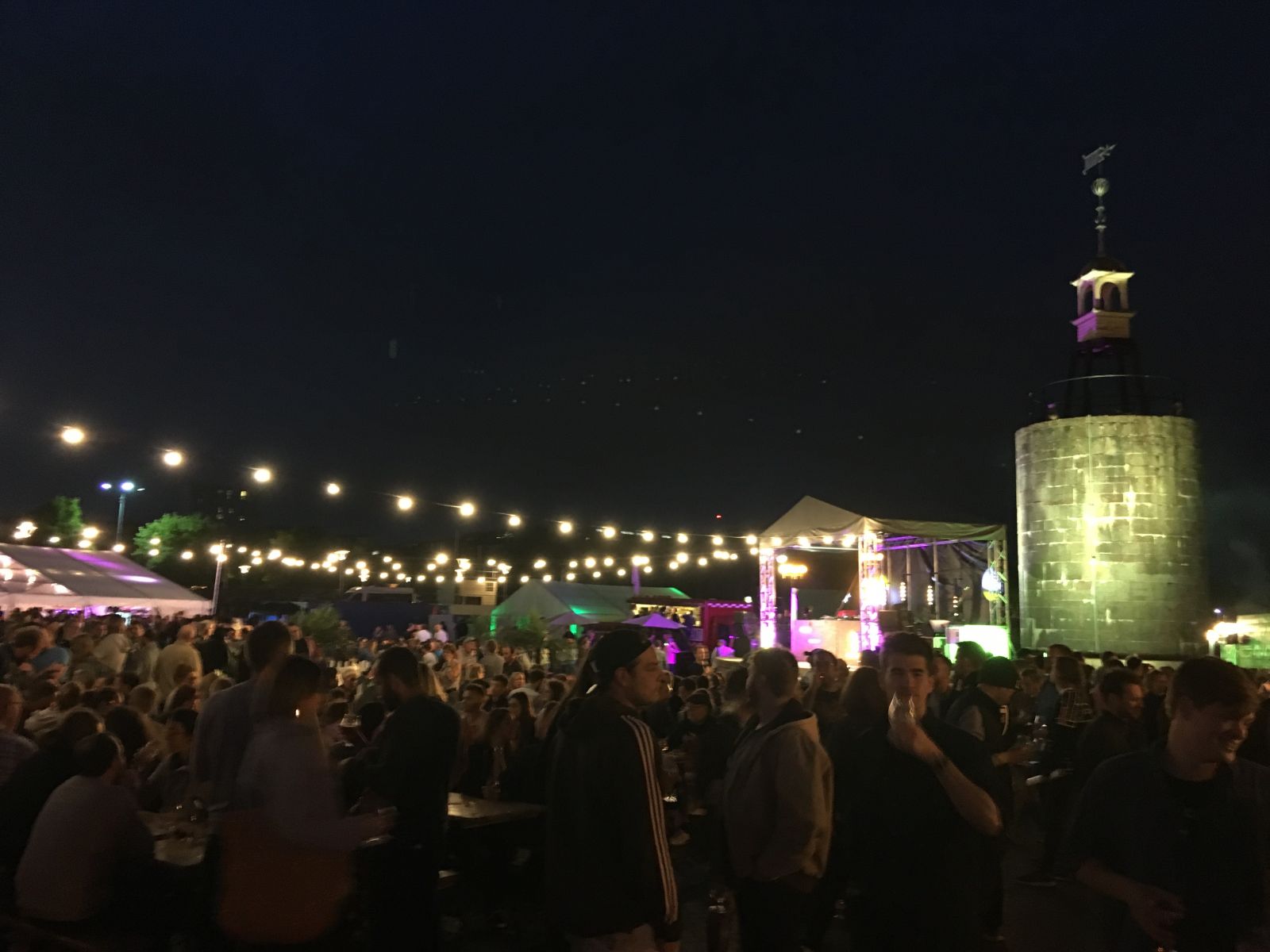 Unfortunately unable to make the opening on Friday, our first taste of the 2018 BCBF came on a sunny Saturday afternoon. With little idea of what to expect having never been before, I was pleasantly surprised to be given a small one-third pint glass on entry and told that I could, essentially, drink as many beers as I wanted. Very welcome news indeed.
Saturday's proceedings were split into two sessions - one midday/afternoon Saturday Social followed by the 'Big Night Out' evening session from 6pm onwards. I felt this was a smart way to organise the event, as the daytime served as more of a taster session and a chance to find our way around the stalls. The layout of the Amphitheatre allowed the stalls to be set up around the outside of the circular space, meaning we could start at the stand closest to the entrance and work our way around the rest one by one.
That first stall was run by the Wild Beer Company, a brewery based in Somerset. This was arguably the most important sample of our evening, the benchmark for the rest we would go on to drink, and it didn't let us down. I went for the Shika, a 4.5% lager, and it was light, lively and flavourful - just what the doctor ordered.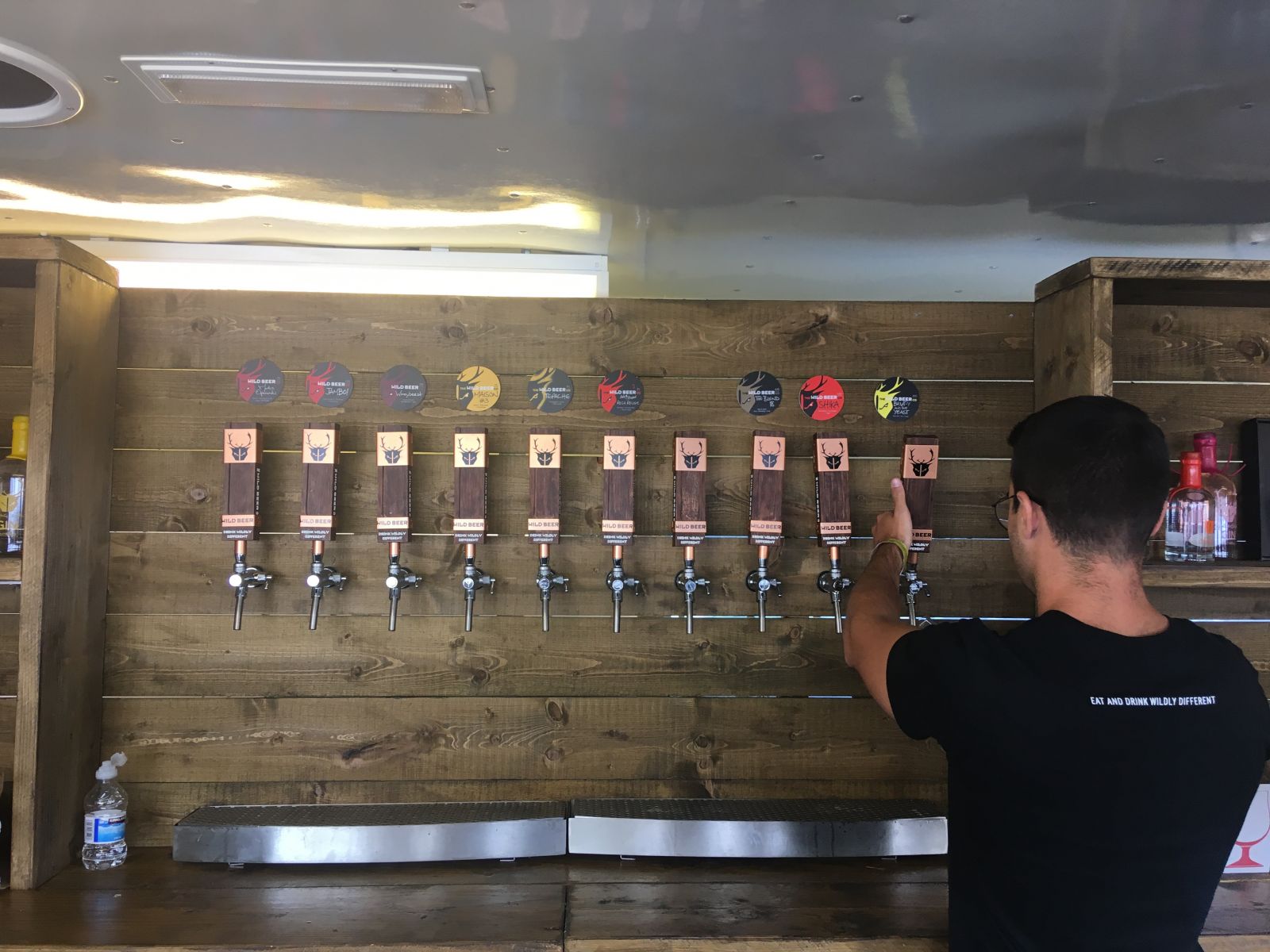 The crowd at the afternoon session was largely very laid back and, despite having sold out, the festival wasn't too crowded - queues at any stand were never longer than two or three people at most. We went on to try Beavertown's excellent Earl Grey Sour and their darker Smog Rocket before heading over to try our first ciders of the afternoon from Hawkes.
Of their brilliant range of unique and tasty offerings, the highlights were the tangy Soul Trader, made from Jazz apples, and the Mixed Berry. I find that fruit ciders are often overly sweet and don't have much of a distinct taste, but London-based Hawkes' was bursting with red berry flavours and acted as a perfect interlude between the endless supply of beer.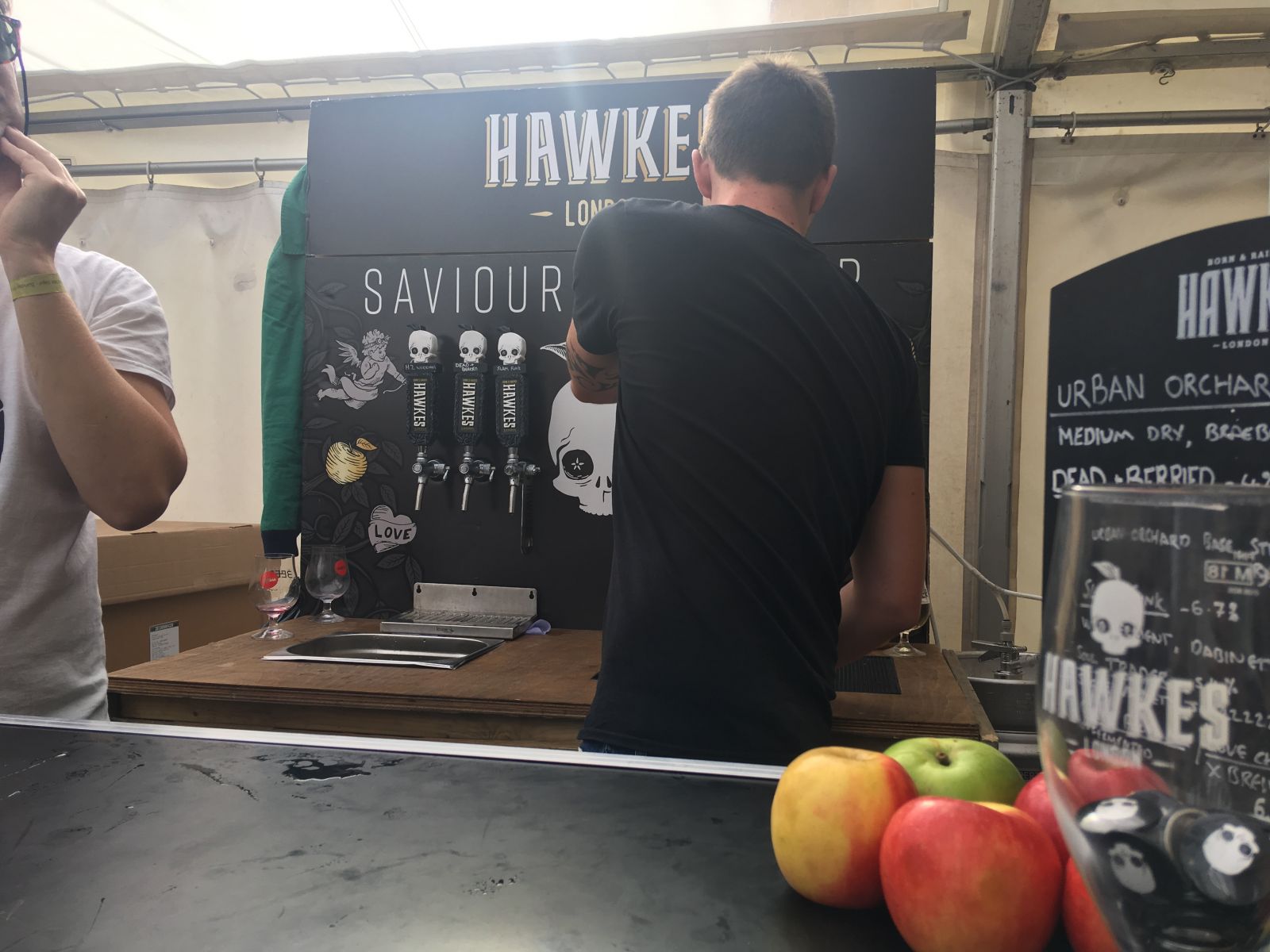 We decided to make a go of the remaining hour of the afternoon session and blast through as many beers as we could, stopping at Sierra Nevada, Stone & Wood and Track among others. We felt that the former's Tropical Tornado was slightly too tangy and fruity for a beer, with a strong pineapple flavour, but the latter's hoppy Sonoma with a hint of citrus was unreal - an early contender for the best beer of the day.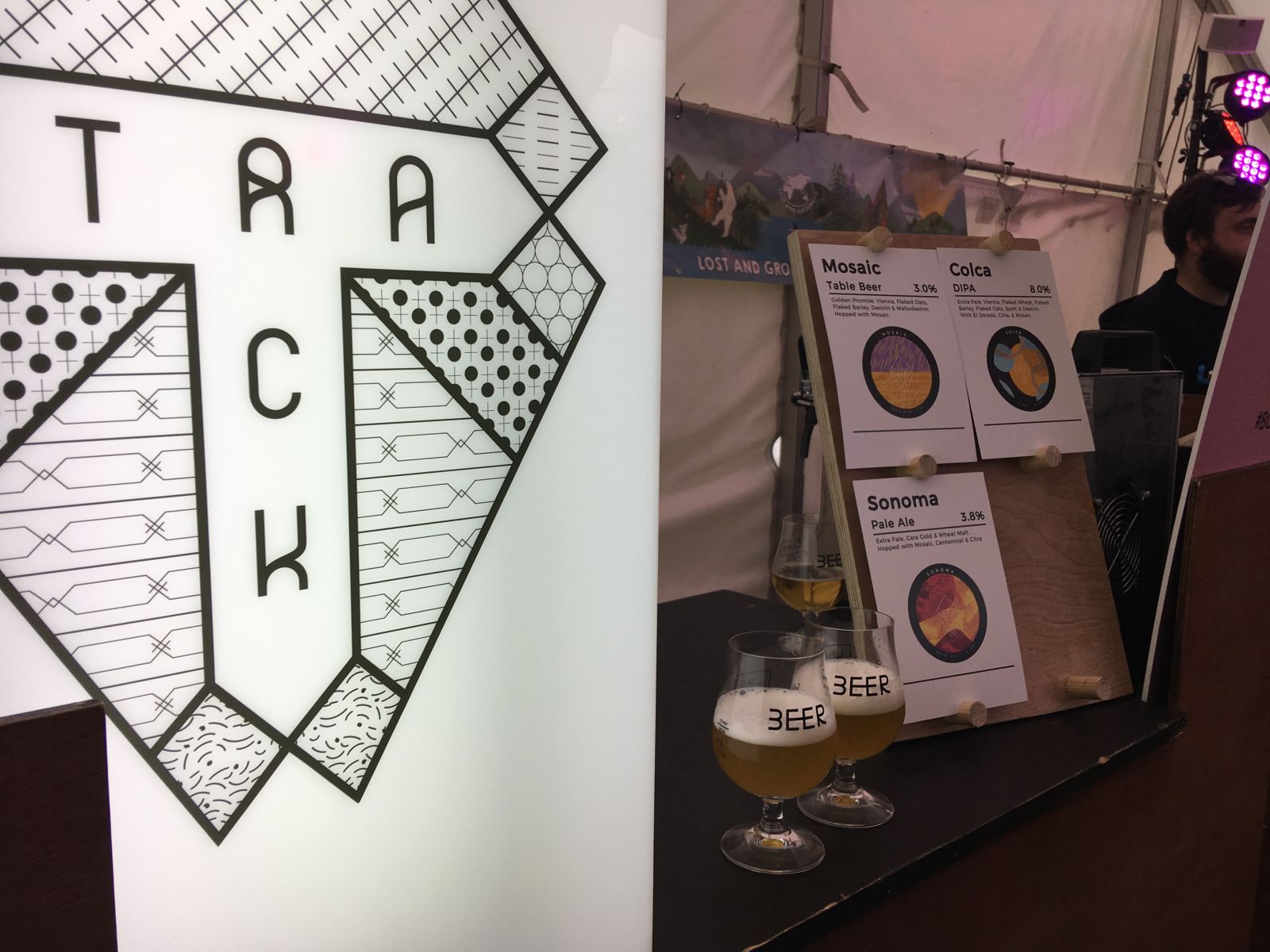 With an hour and a half gap between the daytime and evening sessions we went to the nearby V Shed for a quick gin and tonic, and when we returned to queue at 6pm the atmosphere was a lot more upbeat, and the crowd a lot younger, knowing that their evening would be accompanied by the musical expertise of Alfresco Disco, Futureboogie and DJ Die.
From here, unfortunately, my memory of the beers I tried and the stalls I visited is less clear. Knowing that I'd have to review the festival days later, I planned on writing basic descriptions of each sample I tried throughout the night in a note on my phone, but I've ended up with a strangely thin list with a lot of entries that are of no help at all. Roughly half of the beers on there are described as either "good" or "bangin", most with either half-written or misspelt names, rendering them pretty much useless when it comes to describing my experiences at a beer-based event.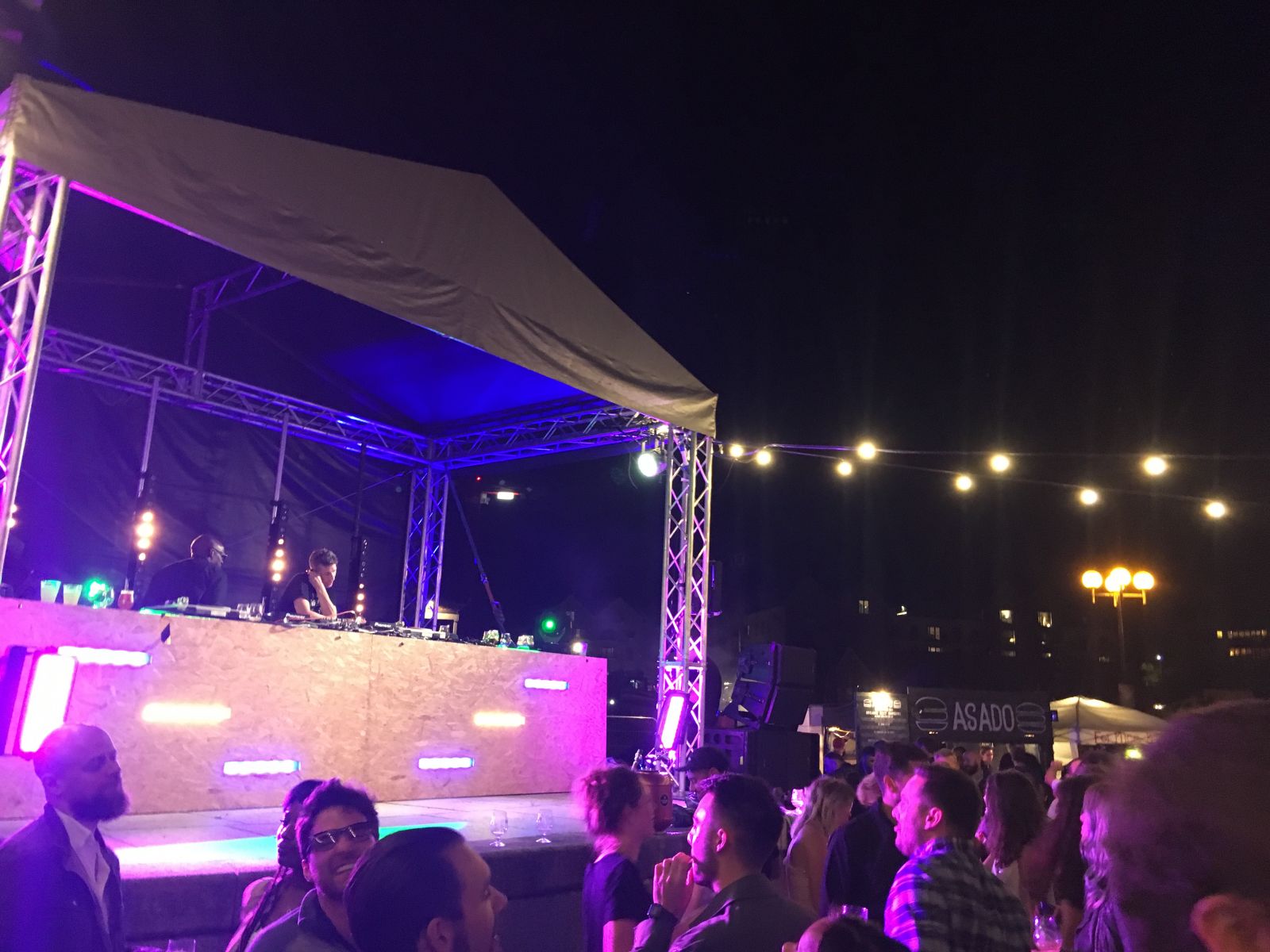 Continuing on, though, the rest of the night saw the good vibes continue as everybody slowly started to get a bit more pissed, coupled with the expertly-selected tunes coming from the stage, ranging from classics like Luther Vandross' Never Too Much to more dancier tracks like Kings of Tomorrow's Fall For You and Millionaire by Kelis and Andre 3000. DJ Die took control of the decks for the last set of the night, delivering a trademark drum and bass set that took some people by surprise but certainly didn't draw any complaints.
Of all the beers I tried on the day - I seem to have lost count somehow - the absolute best was a toss-up between the Track Sonoma (mentioned earlier) and the Siren Cradle of Culture (described in my phone's notes as a "tangy hoppy belter"). Both were definitely highlights, but to be fair, every brewery in attendance clearly knew their stuff and bought their A-game to the 2018 Bristol Craft Beer Festival. You'd be hard-pressed not to have a good time at a festival that invites some of the world's best breweries along to your city to fill you up with as much beer as you can physically handle.
---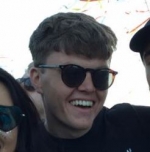 Matt Robson
Having moved to Bristol from Cornwall in 2015, Matt graduated from UWE with a degree in Journalism in 2018. He's keen on a wide variety of musical genres, as well as taking an interest in art and illustration, producing his own work in his spare time. Matt makes the most of Bristol's diverse nightlife and attends gigs and club nights regularly. Get in touch via email at matt@365bristol.com.