Brandon Hill Chamber Orchestra at St George's in Bristol - Concert Review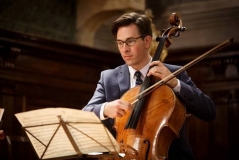 Posted on: 2017-11-13
The BHCO is a force to be reckoned with on the city's current classical music scene repeatedly proving they understood the musical material, every piece's beating heart, incendiary soul and irrepressible passion.
---
Elgar and Vaughan Williams - those imposing, irrefutable titans of English classical music - weaved their orchestral magic, interpreted through the mastery of the Brandon Hill Chamber Orchestra, to a near-capacity crowd at St George's for a very special, moving Remembrance Day concert on Saturday 11th November 2017.
A time to reflect and consider the immense sacrifice paid by those on the battlefield during the First and Second World Wars and subsequent conflicts, the focus of the musical presentations on this night, however, was on compositions which made an impact during the period of WWI. And as the old adage goes, if you're going to do it, do it properly. And boy, did the BHCO do it properly - impeccably, nigh-on perfectly, proving that they're an ensemble at the top of their game and unquestionably one of the city's finest, most important orchestras.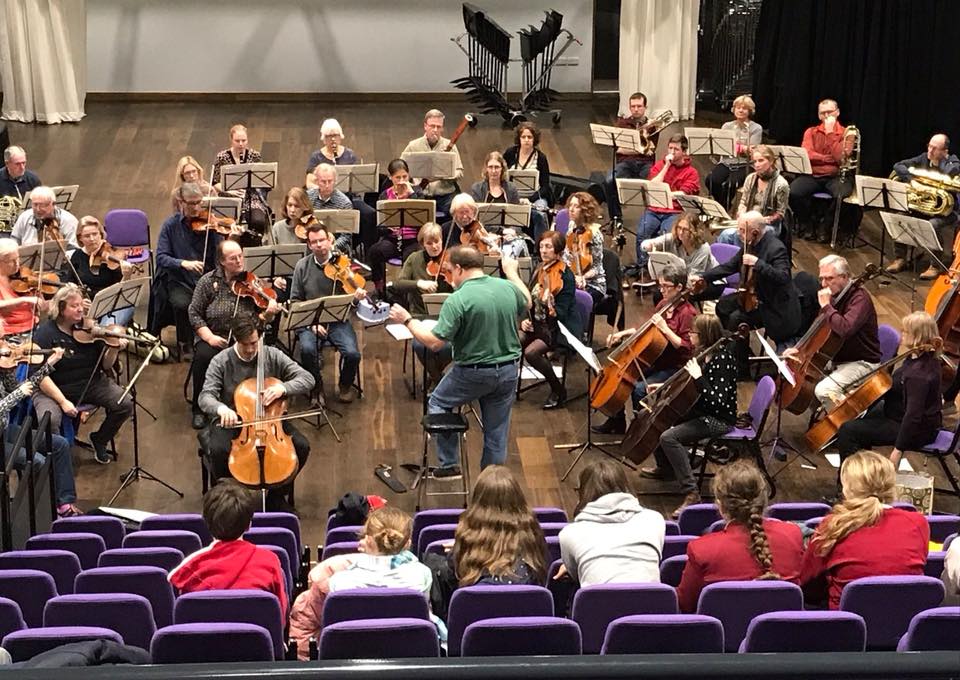 George Butterworth's A Shropshire Lad kick-started proceedings, an orchestral rhapsody based on a theme from a poem by A.E Houseman. It's a heart-wrenching ten minute piece, brimming with passion, intensity, and a overwhelming sense of feeling, yearning, desire and love of the world, made all the more poignant by the fact Butterworth was killed in action leading his men on a raid during the Somme. It's one of the great travesties that his life was cut short; had it not, there's no doubt he would have gone on to be as well know, influential and renowned as the other two composers on the evening's programme.
Elgar's Cello Concerto in E Minor is one of the most famous pieces of classical music on the orchestral repertoire, and was here given a full-bodied, vigorous workout by both ensemble and its accompanying, exemplary cellist, Guy Johnston. It's a deliriously beautiful composition, notable for its memorable see-sawing melody, which both orchestra and soloist infused with the requisite intensity, emotion, melancholy and anguish which by turns infects every perfectly crafted note.
It was the composers own personal adieu, as he put it a waving goodbye to "Everything good and nice and clean and fresh and sweet.....never to return", and the whole work is imbued with that tragic sense of longing for times gone by and a bittersweet desire for those days that will never return. Haunting, elegiac, fiery, gutsy, a musical soliloquy of lament, in the controlled, confident hands of the BHCO, it was irrefutably one of the best interpretations of the piece I've ever heard.
On his death-bed, Elgar hummed the famous melody to his friend, saying, "If ever after I'm dead you hear someone whistling this tune on the Malvern Hills, don't be alarmed. It's only me." Not just on those hills as it turns out, but in the annals of musical history, Elgar's unmistakable voice continues to live on and resonate.
Vaughan Williams' masterpiece, A London Symphony, took up the entire second half. Even the composer admitted, out of all his six symphonies, this one was his favourite, and it's easy to see why. From its evocation of the varying states of the streets of London - from the hushed, misty dawn mysteriousness to its restless, feverish hustle, bustle and vibrancy and, finally, a subdued, restful sunset silence - it is, for all intents and purposes, a musical summation of a day in the life of the city.
The opening movement's dark, prolonged build-up results in an thunderous orchestral orgasm of cymbals and brass, folk-like melodies and infectious flourishes, while its slow section is one of utterly sublime, transcendent beauty. A jolly, rambunctious scherzo livens things up before the final movement, mixing pain, pageantry and a vociferous musical blowout before fading away like the peaceful, muted evanescence of the city itself.
In every conceivable way, this concert was an absolute triumph from start to finish. The BHCO is a force to be reckoned with on the city's current classical music scene - confidently guided by charismatic conductor Michael Seal - repeatedly proving they understood the musical material, every piece's beating heart, incendiary soul and irrepressible passion. These were performances that were gutsy and glorious, evocative and emotional, profound and exhilarating; a blistering, powerful, elegiac, emotional orchestral journey that was a faultless, reverential, worthy tribute to the millions fallen, though never forgotten.
To keep up to date with forthcoming performances by The Brandon Hill Chamber Orchestra visit www.bhco.co.uk.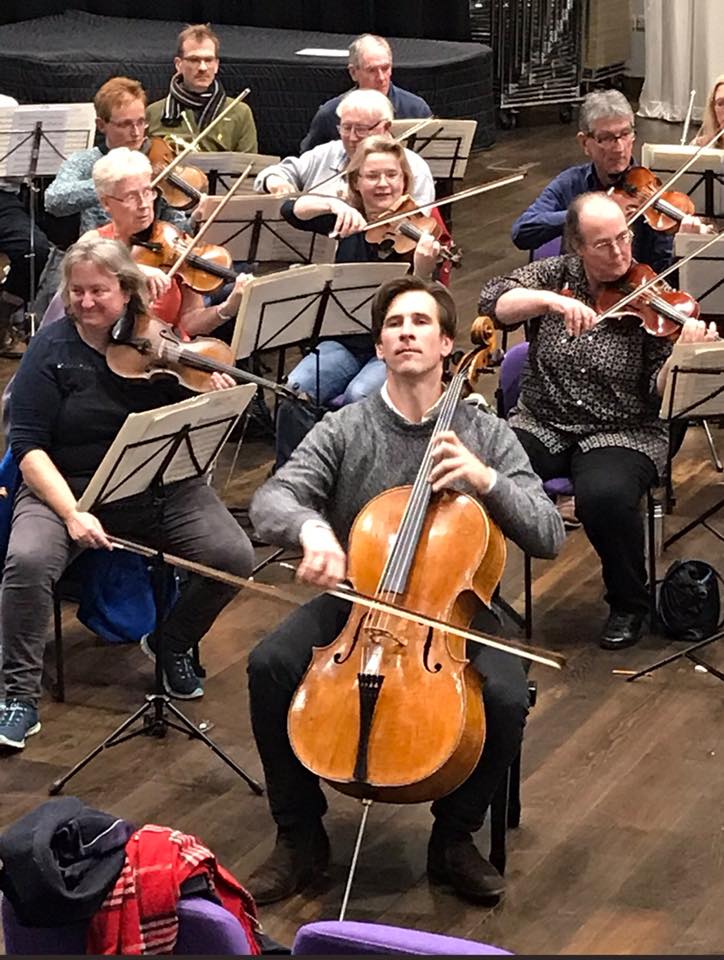 ---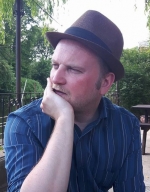 Jamie Caddick
Jamie is a writer, blogger, journalist, critic, film fan, soundtrack nerd and all-round Bristolian good egg. He loves the music of Philip Glass, the art of Salvador Dali, the writings of Charles Bukowksi and Hunter S Thompson, the irreverence of Harry Hill, and the timeless, straw-chomping exuberance of The Wurzels. You can sometimes find him railing against a surging tide of passing cyclists, or gorging himself senseless on the Oriental delights of a Cosmos all-you-can-eat buffet.