Barry Humphries Comedy Legend at St Georges in Bristol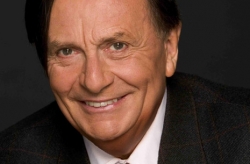 Posted on: 2014-03-18
Marvellously entertaining and still as sharp as a tack, Barry Humphries is a comedian and satirist who can give all of his contemporaries a thorough comedic thrashing
---
Barry Humphries is a mirth-making, comedy legend in every conceivable sense of the word. He's a comedian, satirist, author and irrepressible bon viveur.
On top of that he's a script writer and producer, occasional star of London's West End musical theatre, award-winning writer, sometime accomplished painter, and has appeared in various films, stage productions and TV shows. His biographer, Ann Pender, called him "the most significant comedian to emerge since Charlie Chaplin."
The last comment is particularly fitting, as the event at St Georges was being held to celebrate Humphries' life, work and achievements in conjunction with the now yearly silent film event, the Bristol Slapstick Festival.
Lest we forget, of course, Humphries' crowning comedic achievements are two undisputed Aussie monoliths – gaudily dressed, acid-tongued suburban Moonee Ponds housewife, Dame Edna Everage, and priapic, expectorating, vulgarian cultural attache Les Patterson.
To a packed house, Humphries answered presenter Marcus Brigstocke's informed and sensible questions with the humour, pathos, surrealism, and down-to-earth, self-effacing affability that made him effortlessly charming.
He can tell a fantastic story with a deadpan, slowly and thoughtfully delivered, often caustic wit, and is a consistently brilliant and endlessly entertaining raconteur.
His reputation for subversive, absurdist humour way always on display, reminiscing about his youthful practical jokes, sense of mischief and impish predilection for generating comedic unease and 'an experience people will never have in their lives again.'
He told of his early years in Melbourne, his first (often unsuccessful) forays into theatre, his early film and TV roles, the evolution of Dame Edna and Les Patterson and the lesser-known, grandfatherly ghost Sandy Stone, who appears as a respite character mid-way through his stage show.
He also recounted tales of his friendship with Peter Cooke, his contributions to Private Eye, and a few rather, surprisingly touching anecdotes about growing up, the often puzzling, disappointing nature of familial acceptance ('You disappoint your parents and your parents disappoint you. It's a reciprocal arrangement.'), and the exhilarating yet ultimately lonely existence of constantly being on tour.
There were plenty of well-chosen excerpts projected on a huge screen behind the chattering two, as well as tributes and accolades paid to the comic genius from celebrities such as Michael Palin, Kylie Minogue ('she's very small'), Miriam Margolies and June Whitfield.
And although part of this comedy legend retrospective was to acknowledge the genius of a comedy titan who now says he's going to retire, there was the sneaking suspicion he'll be back for a show or two more, though perhaps not on the grand touring scale of past years (Humphries is now 80, after all).
This is a man who loves to entertain, tell stories and anecdotes and bring irreverent and cheeky mirth to his audience, and though retirement was mentioned once or twice, Humphries was reticent about embracing the idea completely. Theatre and performing is in his blood, he lives and breathes it, his own inescapable, addictive elixir that fuels his life and his art.
The fantastic evening was rounded off with an audience Q&A, a guest appearance by Humphries' friend, admirer and sometime collaborator, Barry Cryer, and a final presentation by Aardman Animation's Peter Lord of the Slapstick Festival Comedy Legend statuette, a Morph-style figure dressed appropriately enough in Edna-style garb. It all ended with thunderingly enthusiastic applause and a standing ovation.
Marvellously entertaining and still as sharp as a tack, Humphries is a comedian and satirist who can give all of his contemporaries a thorough comedic thrashing and is still at the peak of his powers – which is why I get the feeling we haven't, thankfully, quite seen the last of him.
Reviewed by Jamie Caddick for 365Bristol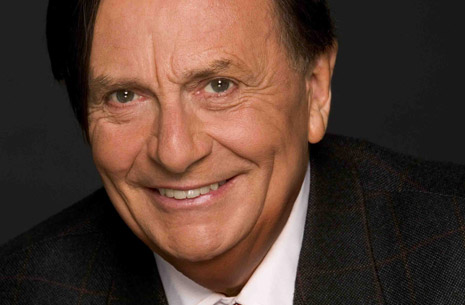 ---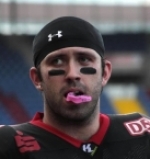 James Anderson
Born and raised in the suburbs of Swansea, Jimmy moved to Bristol back in 2004 to attend university. Passionate about live music, sport, science and nature, he can usually be found walking his cocker spaniel Baxter at any number of green spots around the city. Call James on 078 9999 3534 or email Editor@365Bristol.com.