Bar + Block Steakhouse - Bath Food Review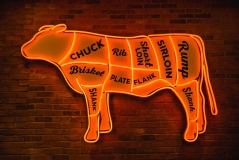 Posted on: 2018-11-16
Max & Nina went out to review the Bar + Block Steakhouse in Bath
---
"Bar + Block Steakhouse" is located right in the heart of Bath, just a few minutes walk from the shopping & museum area, so it's perfect to complete a long day of sightseeing, like ours.
The first thing we noticed when we walked in was the stylish and modern interior. The open kitchen concept makes it possible to watch how your meal is being cooked, which is quite nice.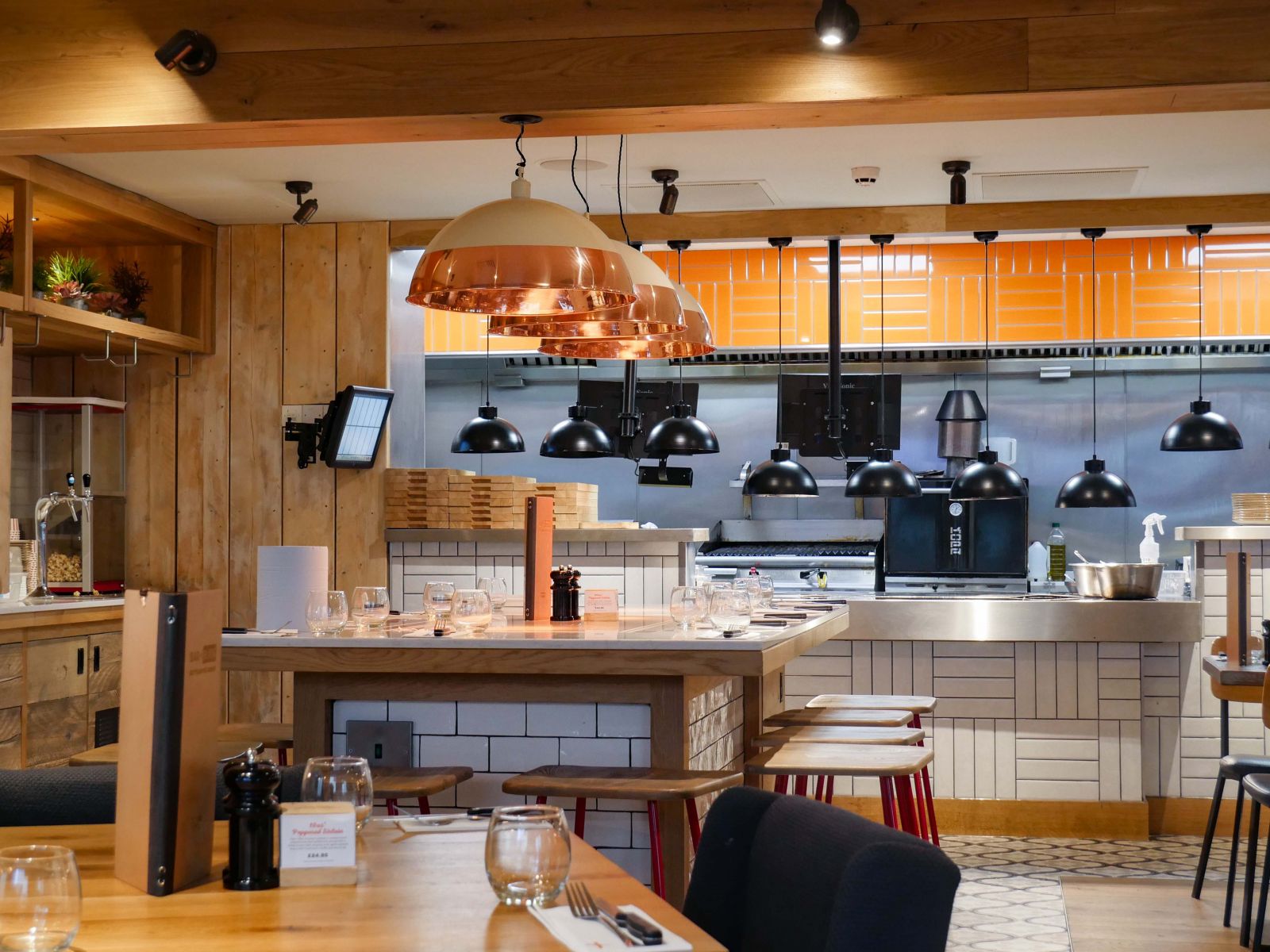 We were greeted warmly and were lead to our table. Then we got a bottle of water and steak-flavoured popcorn as an amuse-bouche. The menu is clear structured and focused on the main concept of a steakhouse, offering different cuts of steak and various side dishes. For those of you who are not steak experts, the menu shows you a drawing of a cow and exactly which cut comes from which part of the cow.
For lunch and for the small hunger, "Bar + Block Steakhouse" also has an express menu, with dishes that are cooked fresh and served in 10 minutes for under £10 including a drink.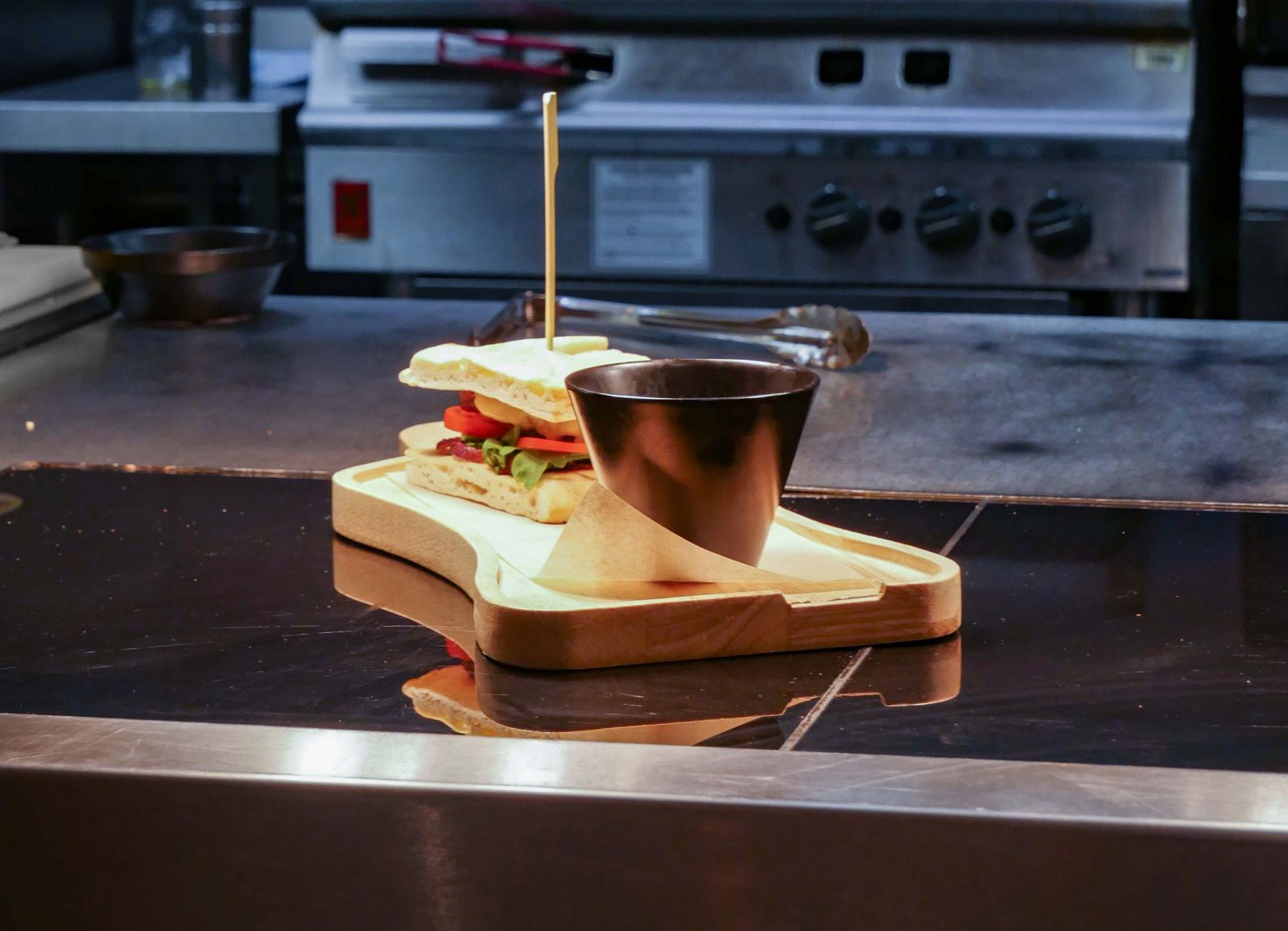 Being very hungry we focused on the main menu and ordered a bottle of white wine. It was a 2017 Chardonnay called "Short Mile Bay" from Australia, which was very fruity and is definitely a good choice, even though we felt like amateurs ordering white wine with steak. We were just up for white wine.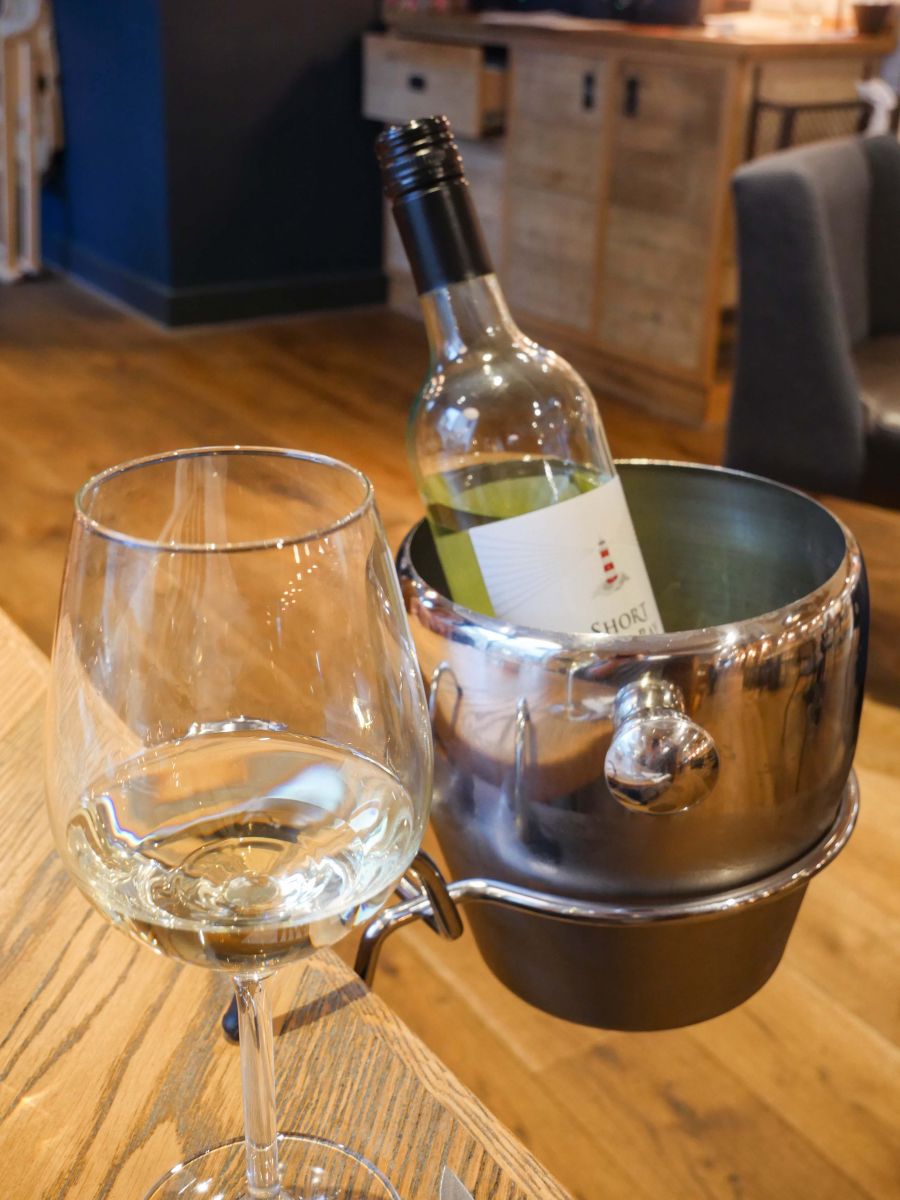 The bottle is £16.95, a glass of 250ml £5.95 and 175ml £4.55.
We both chose the House Breads as a starter, which is warm bread served with special beef flavoured buttery spread. It was very tasty and with a cost of £3 also pretty affordable.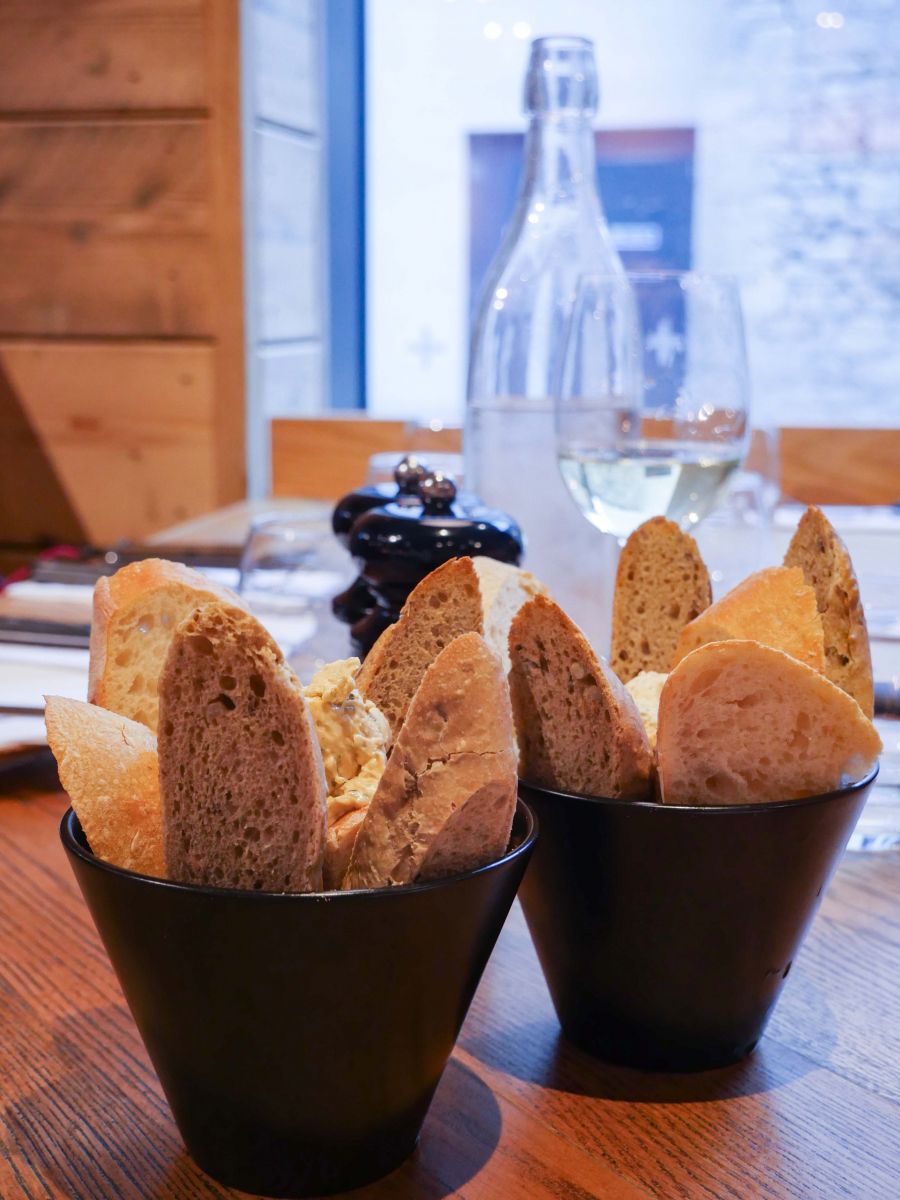 Nina chose the Sirlion Steak, which is taken from the upper middle of the cattle. This region isn't naturally overworked and has a covering layer of fat, so remains beautifully tender. As recommended in the menu, Nina ordered it "medium". As a side dish, she went for a house salad.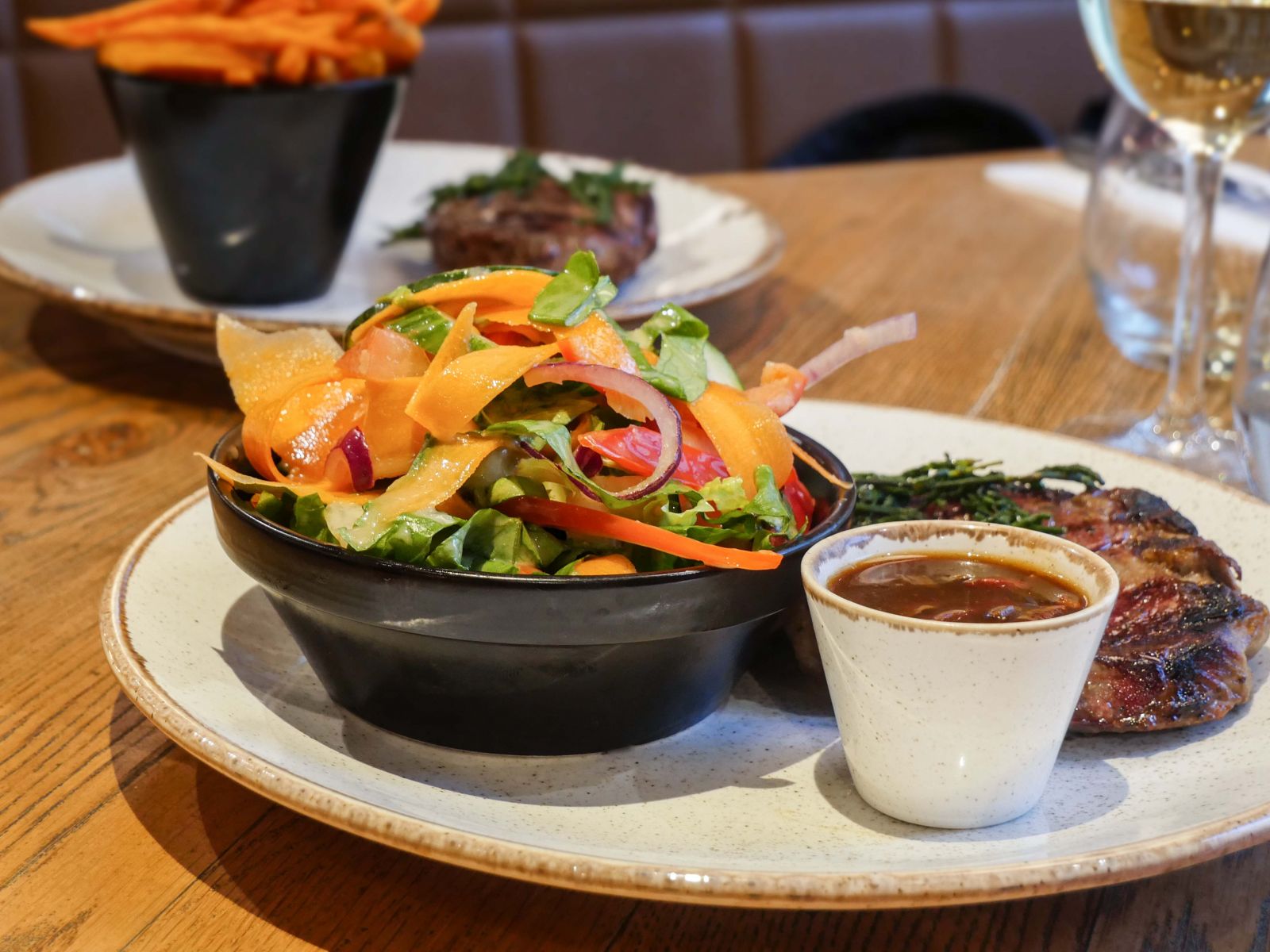 The sirlion steak costs £16.95 or £19.50, depending on whether you choose 8oz or 10oz. The salad is £2.95 and the sauce, Nina recommends the delicious Mushroom, Red Wine & Pancetta sauce, is £1.50.
Max ordered a Rump Steak, which is found towards the rear of the cattle. As the working muscle of the cattle, it has a firmer texture and less fat compared to Nina's Steak, that's why you should order it medium rare, so it stays juicy. As a side dish, he chose sweet potato fries, like any hipster would.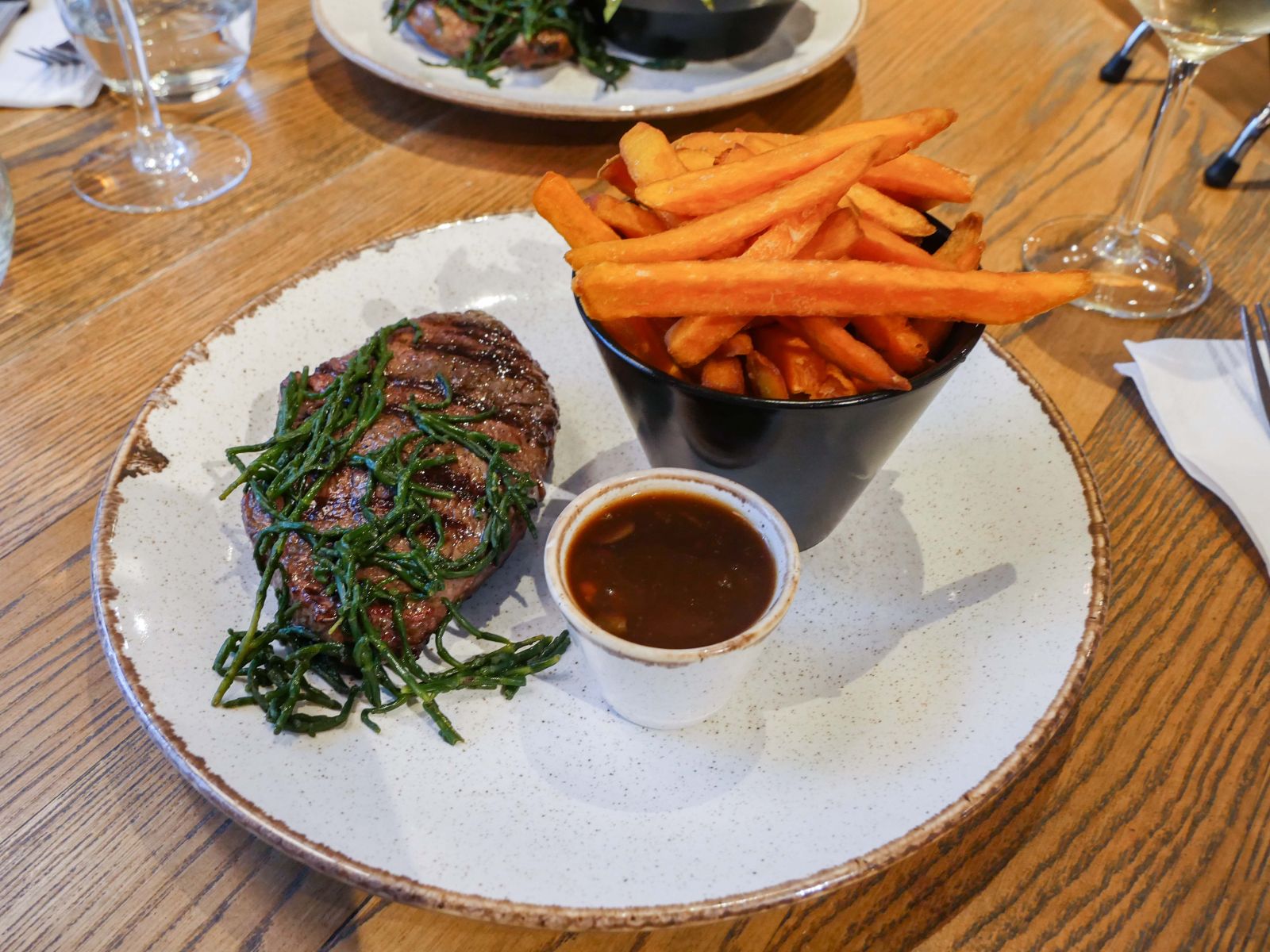 The rump steak costs £12.95 for 8oz and £14.95 for 10oz. The sweet potato fries are £3.25.
Both steaks were perfectly cooked, tender and full of flavour. The presentation of the food was very appealing, not to say mouth-watering. The salad was served with a fantastic dressing and the Sweet potato fries were good, but could have been a little crispier.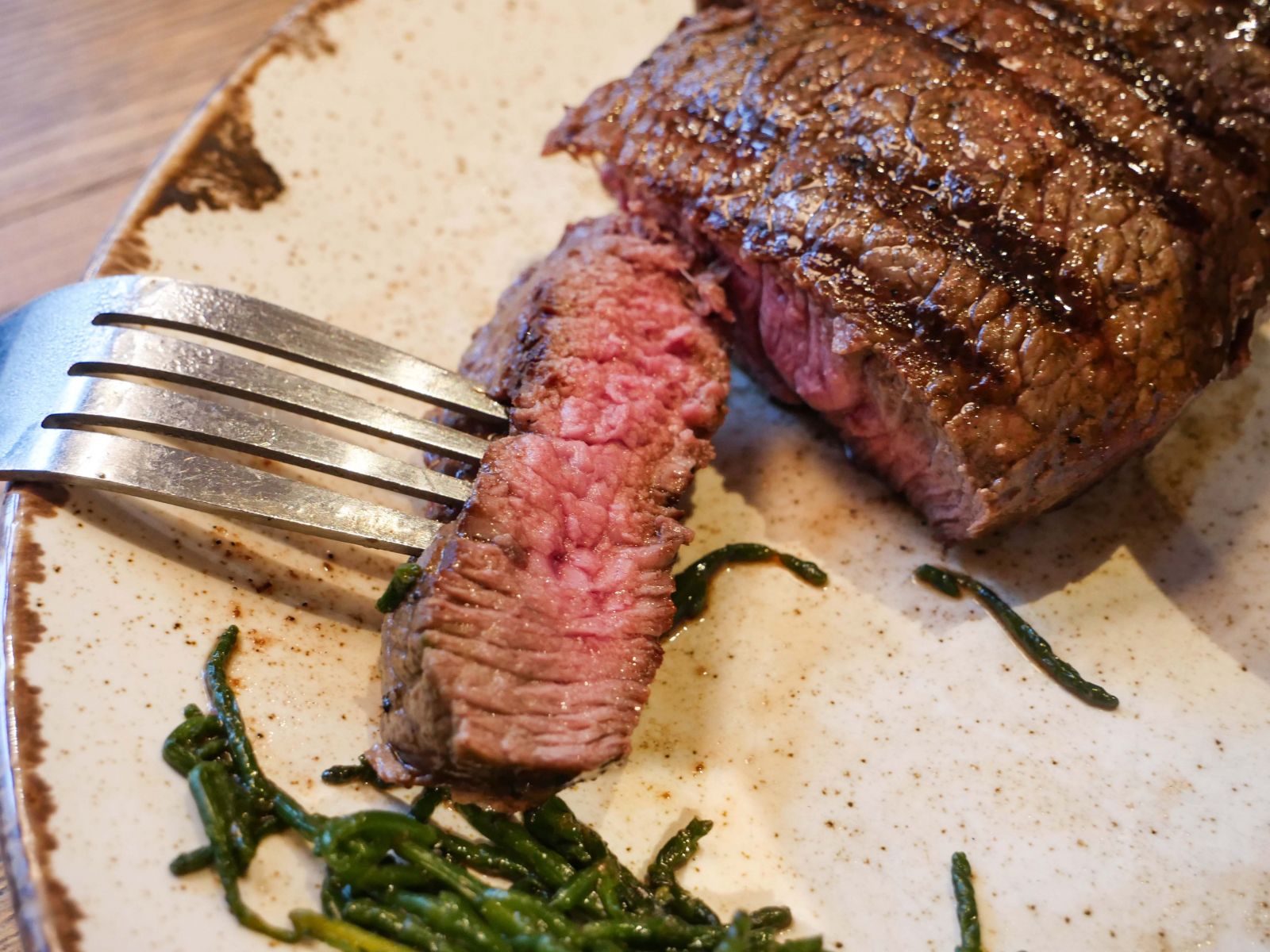 All in all we can definitely recommend the "Bar & Block Steakhouse" as a lovely dinner location. It's a perfect example of a perfect steak restaurant with great classic cuts that don't cost an arm and a leg, modern and stylish ambience and friendly service. If you are looking for a nice spot for a dinner with your colleagues or your clients, then the "Bar & Block Steakhouse" is the place to be.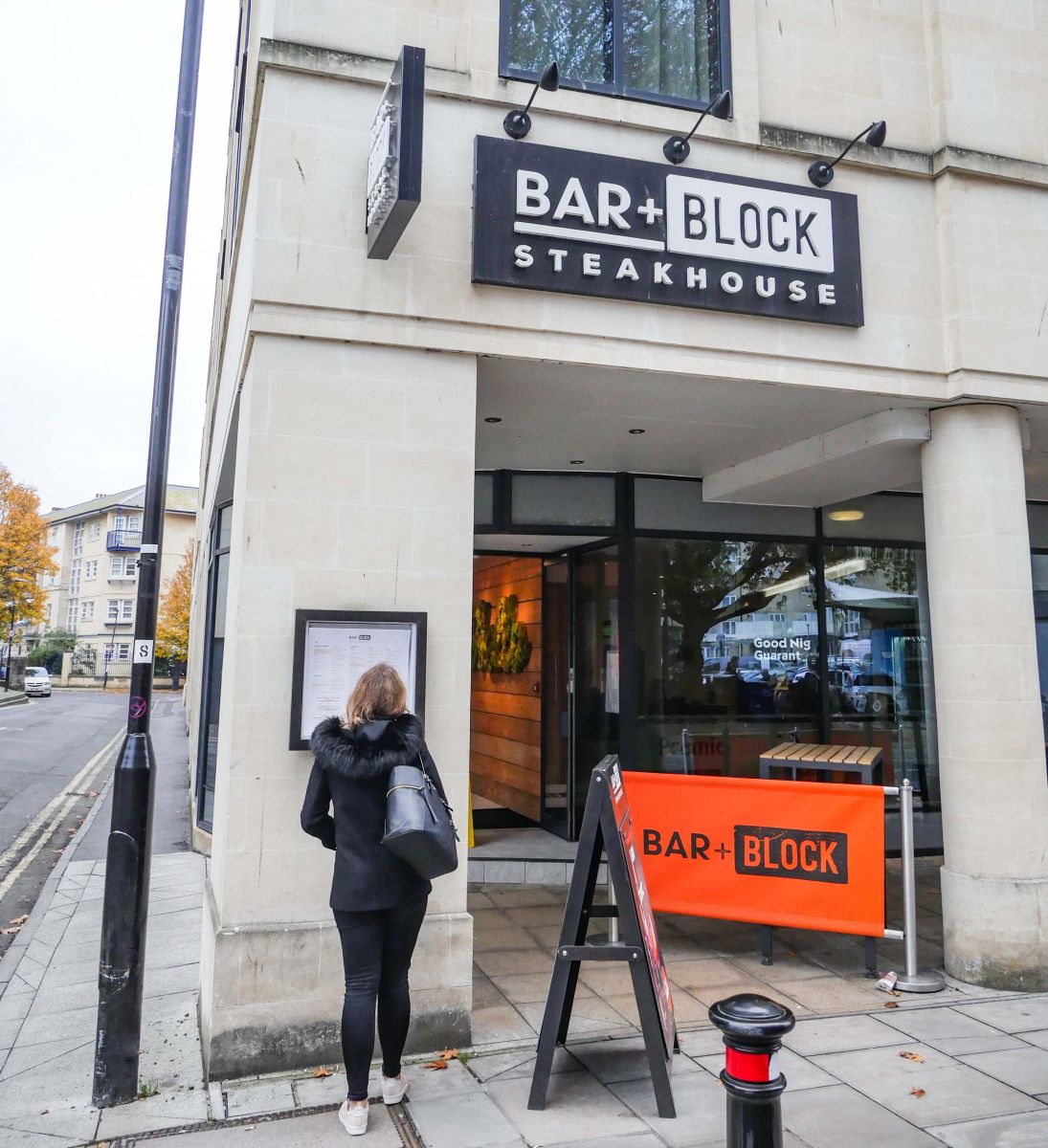 For more information and the menu visited the official website.
The restaurant is located at:
Bar + Block Steakhouse
4 James St W
Bath BA1 2BX
---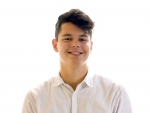 Max Kassun
Max is a filmmaker and photographer from Germany and is in Bristol for a few weeks. He owns a small video production company in Luebeck, a city near Hamburg. He loves everything about films, watching and making them. When he is not in the cinema or shooting video, he likes to listen to music or to spend the night in bars and clubs and meet interesting people.