ArcTanGent 2018 - A three day review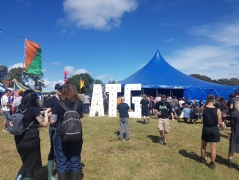 Posted on: 2018-08-19
A crazy weekend filled with possibly the strongest line-up of bands yet, Arctangent never fails to impress.
---
Back at ArcTanGent for the fourth year in a row, and I think this might be the year where the most has changed. At first glance, the line up was full of some personal favourites, crowd-pleasing safe-bets, and a few promising new picks – which is a mark of what makes ATG so great. You could bring your family, your SO, your mates, your kids… No one would be excluded and would at some point find themselves jamming along to something unexpected.
I have to say, although I understand the necessity of it, some of the more personal touches being removed did give my nostalgic self a bit of a kick. This year round there were no hammocks and it seemed like less quirky stalls (where was the book bus and games tent!), and the Arc stage no longer felt quite as imposing and dramatic under its uniform tent. That being said, there was tangible excitement from the moment we entered the camp – and on many levels, this was an easier festival to navigate. The press and VIP areas had a reshuffle and looked much smarter, the map made much more sense and things just seemed to run more smoothly. It was a slick affair with every eventuality taken into account.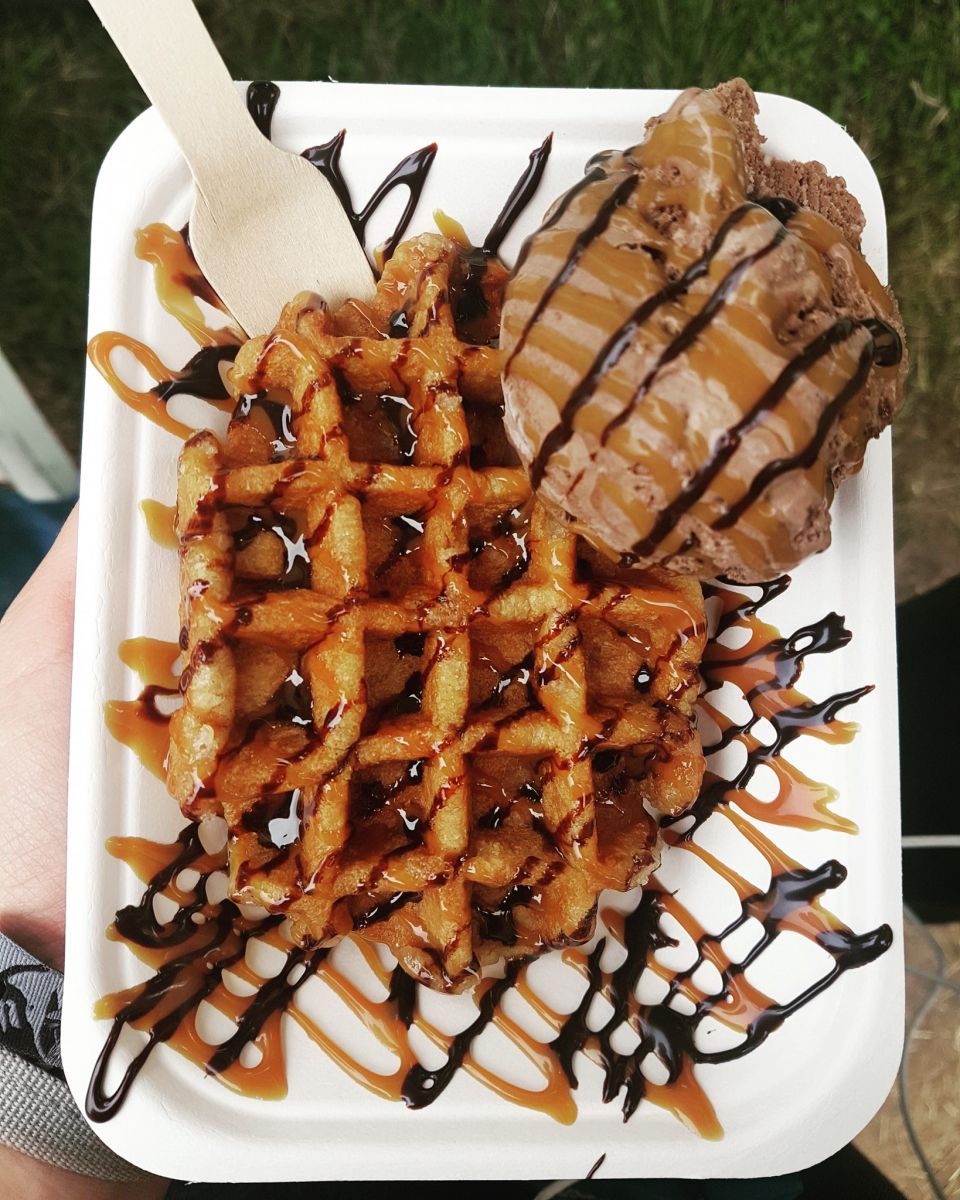 Another positive was the immense selection of food this time around. Food stalls stretched around the perimeter, curving off down the sides of the fields, with anything from ATG legend Becki's Bhaajis, to a place where fried squid was served in cones. I also happed to have the nicest waffle in existence, which was lucky, I suppose.
The aforementioned Arc stage tent situation made so much more sense come day two, however, as noise bleeding was practically a non-issue at this year's festival. It also made it more inclusive, as the rain had very little impact regardless of which band you were belting along to. Oh, and the toilets, as ever, were great.
On to the music…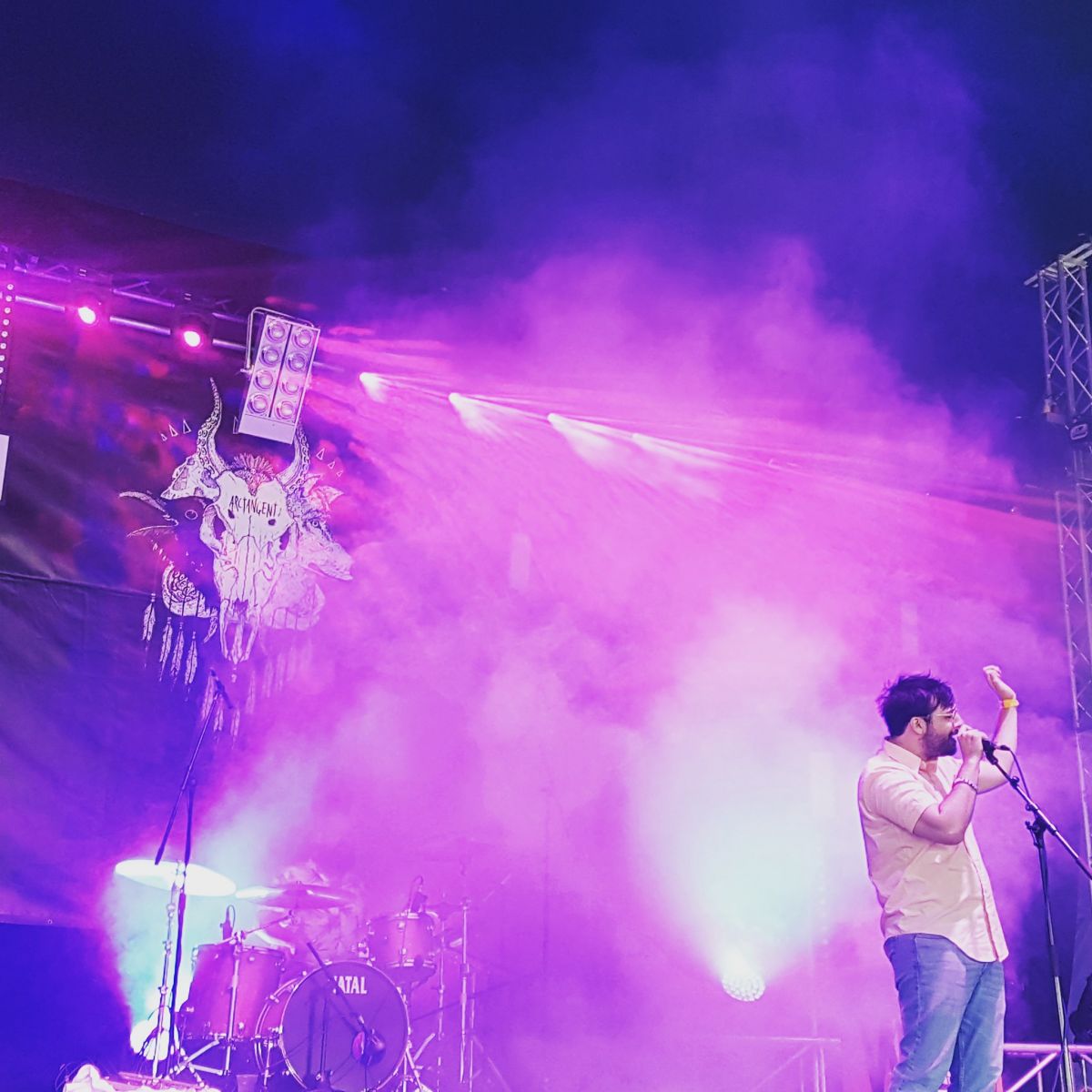 Day One
Band of the Day: Foxing
Okay now, friends of mine (I promise they exist) will be calling bias on this one – and yes, I do love Foxing an almost unhealthy amount. I, like many others, have come to adore their sparkly, melancholy, somehow-infused-with-hope sound, and they did not disappoint. Energetically diving about the stage, they played through their usual classics (Glass Coughs was my personal favourite), and treated us to some newer jams from their latest – Nearer My God. Despite a few technical issues the sound was relatively steady, and the set warmed up pretty quickly. Already there were more people around than I had seen at any other ATG Thursday, and I think the stellar line-up may have played a big part. Foxing gave a very emotional performance full of zest and passion, owning the stage like the glorious sunbeams they are. I, for one, was very pleased.
Notable Mentions: And So I Watch You From Afar, Delta Sleep, People Like Milk Products
Day Two
Band of the Day: Anathema
I am unofficially naming today doom/prog day. And what a day. This line-up has to be one of the best ATG have ever produced in terms of masters of their craft, and Anathema are true vintage. They took to the stage oozing professionalism and well-honed confidence, playing a gorgeously rich set of classics and newer songs. Their long, progressive songs made for delicious background music, but I was right up at the front, singing along to some of their slower numbers from recent years. Their setlist was skilfully crafted, silkily drifting into intensity and then climbing back down again to reveal soothing twinkling loops. Although, again, there were serious issues with bass – drowning out some of the more subtle parts of the longer songs. A shame, I think, as they were spot on in terms of playing. Nevertheless, their set was hearty and full of understated skill. Tight and complex. I love Anathema, but the woman standing next to me confessed she had flown from Argentina to watch them today and was flying back home afterward. I didn't quite know what to say.
Notable Mentions: Leprous, Vennart, Zeal and Ardour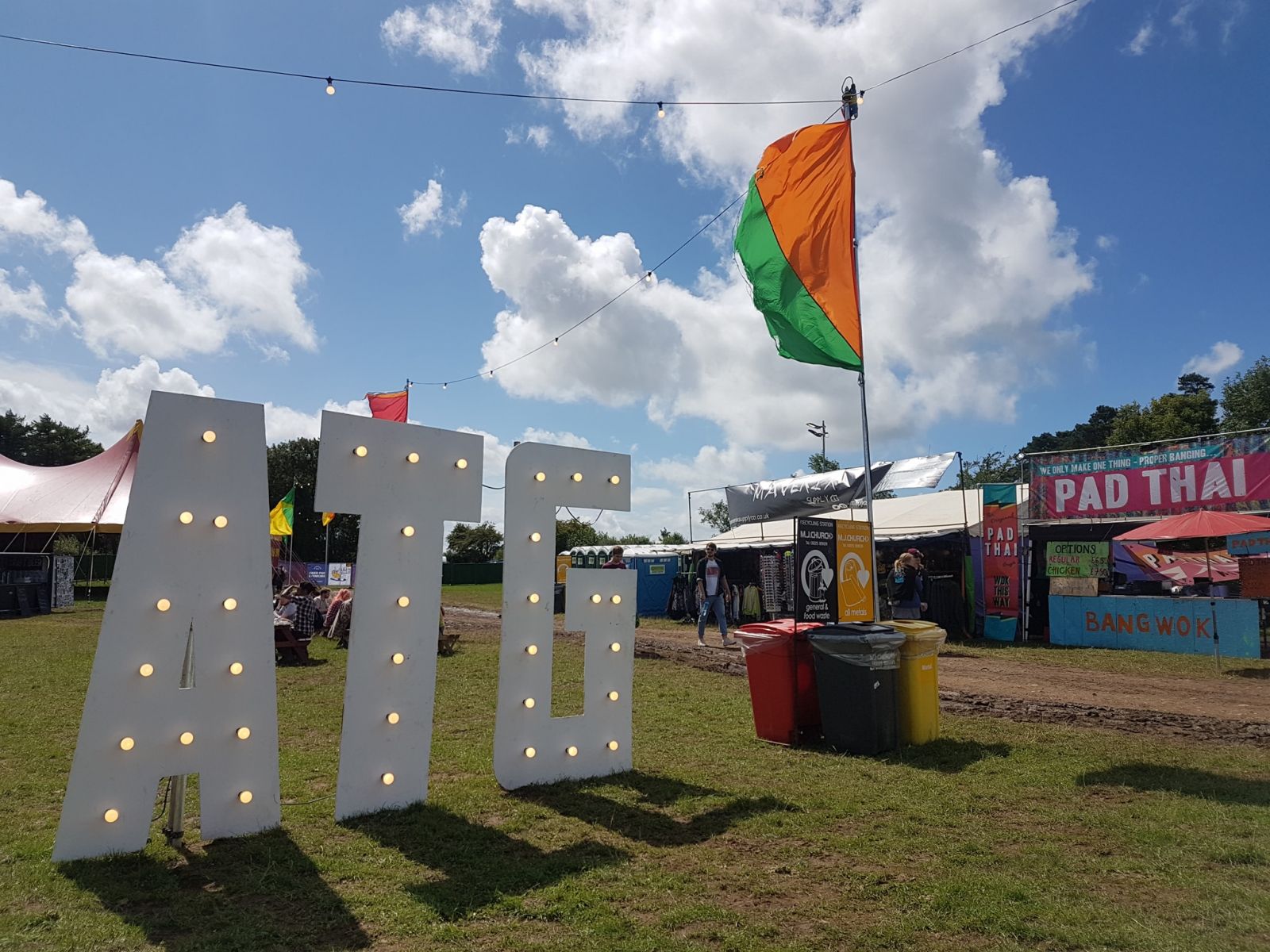 Day Three:
Band of the Day: Giraffes? Giraffes!
It's not often that you get to witness perfection as a music journalist, but G?G! offer something few bands can. To watch them play was to feel the urge to pick up an instrument I can't even play and do something ridiculous and noisy. They are a testament to what math-rock can achieve, and I am honoured to have experienced them live at my favourite festival.
Notable Mentions: Arcane Roots, Myrkyr
---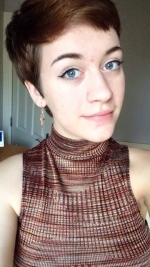 Miri Teixeira
Miri is an English literature student at the University of Bristol who enjoys folk-punk & math-rock music, trailing round art galleries, and playing video games. She is a keen follower of politics and will read any science fiction you throw her way. Having lived in and around Bristol for many years she has developed a keen interest in the Bristol underground music scene and independent restaurants.