Review: Afrika Eye @ The Cube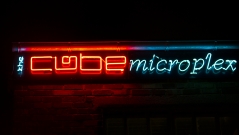 Posted on: 2021-11-23
Documentaries that explore the Queer and Black experience at The Cube.
---
Afrika Eye's welcome run in Kingsdown's 'Cube Microplex' continued with a double bill of documentaries exploring the intersectionality of being Black and being LGBTQ+: 'Difficult Love', celebrated photographer Zanele Muholi's film on being Lesbian in South Africa, and 'Beyond: There's Always a Queer Issue, Dear', an interview-focused documentary looking back at the Black Queer experience in 1970s and 80s London.
The Cube is always a wonderful space to see films in – welcoming, visually interesting and you get the feeling that everyone there – the staff, the audience – is excited about films as you might be.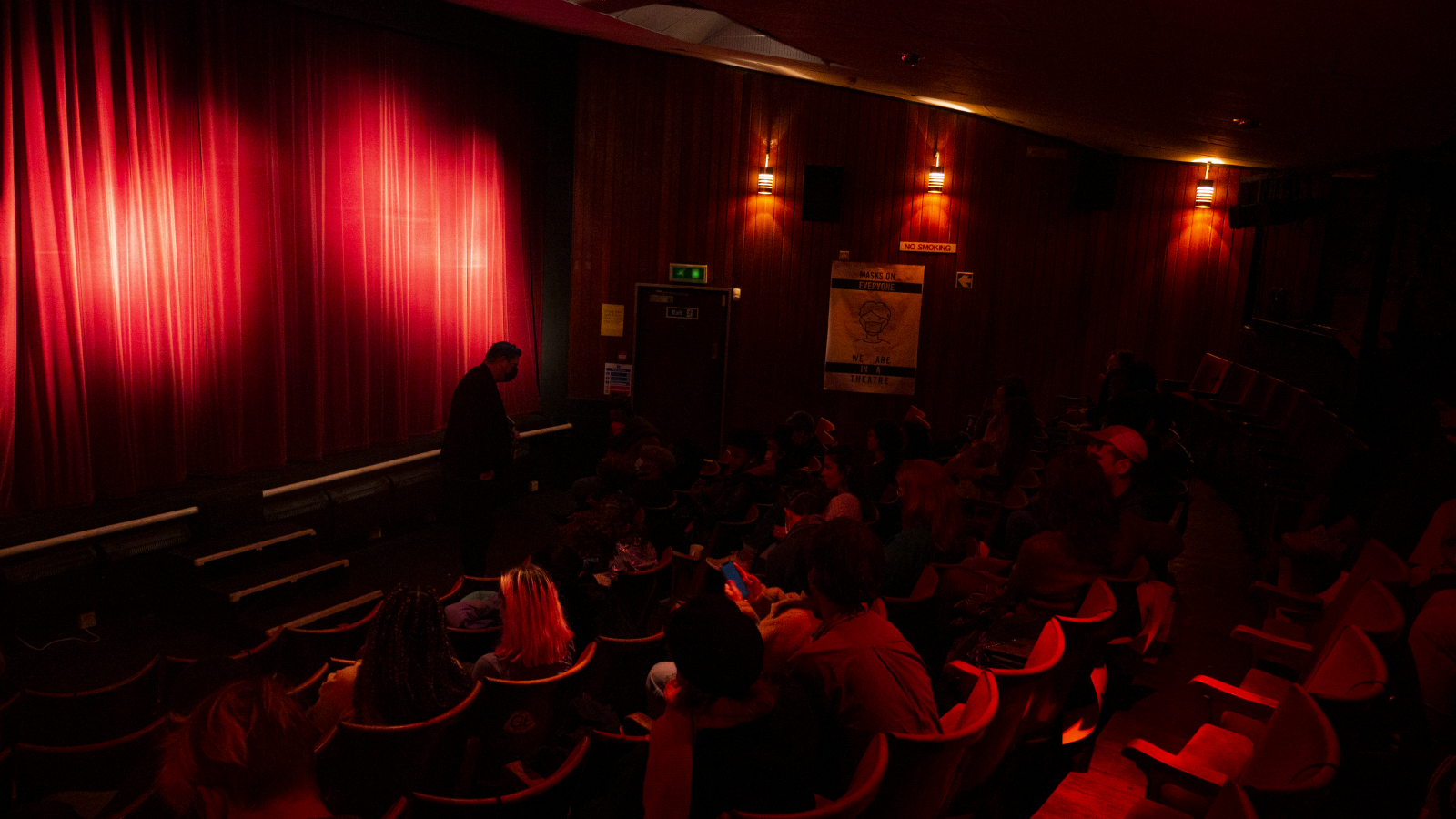 Difficult Love is a bold shout of a film, by a powerful photographer - not necessarily a powerful documentarian, however. The film gives some real insights into the experience of being Black and Queer in South Africa, and the stories of the people Zanele Muholi knows carry the film, but ultimately the film feels disjointed and flighty to me - these are moving stories, but they could be told better.
There is a certain charm to the time capsule feel of the film - it's specific to the political and social landscape of South Africa in 2010, and the filming style reflects that - it feels like the popularity of digital cameras have allowed this film to exist, and thus the low-res, run-and-gun roughness of it won me over a little. However, you would have hoped a film by a photographer would take better advantage of the visual element of a film to communicate emotion and the message it carries.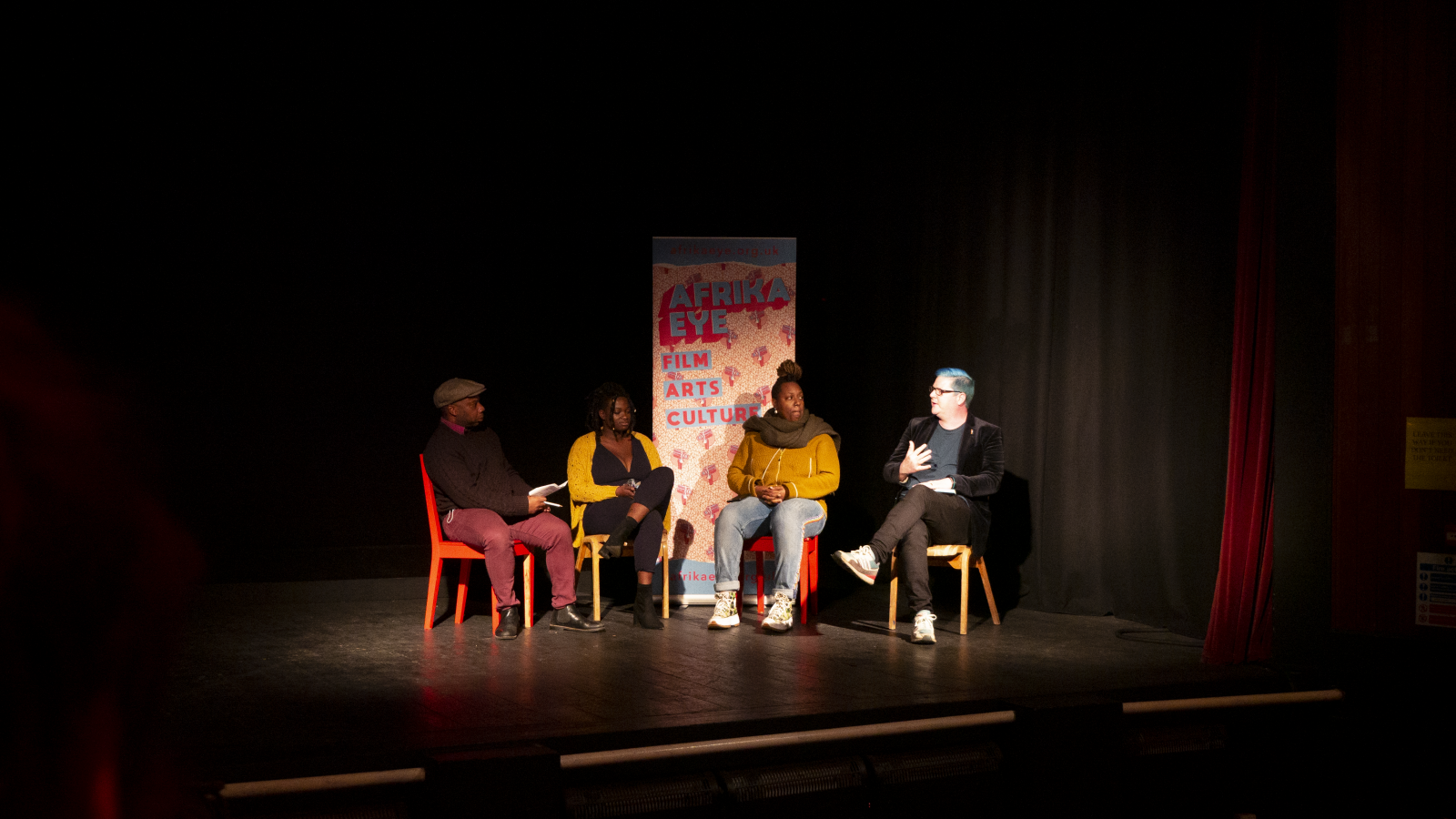 In contrast to Difficult Love, 'Beyond' is made a lot more competently - it's slicker and better paced - and benefits from modern visuals and technology. Despite my complaints about Difficult Love, however, the filmmaking competence and slick visuals unsettled me somewhat - it felt like a sanitisation, and lacked Difficult Love's raw energy, emotion, and heart.
Beyond was, ultimately, more engaging, however. The stories told here are interesting, amusing, and shocking - and the people telling them come across as strong, interesting, and distinct characters. The film benefits from being a retrospective as well, allowing it to more distinctly examine the effects of the time period on the stories told and draw comparisons to today.
As with previous screenings, the double bill ended with an illuminating Q&A from a group of guests with diverse backgrounds and perspectives – there was healthy disagreement and discussion, and it was a perfect end to two enlightening films.
To find out more about The Cube Microplex and to find out what's coming up at the venue, head to their website.
Images: Patrick Bate (patrickb@365bristol.com)
---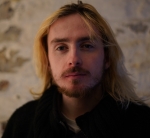 Patrick Bate
Patrick is a filmmaker with so much Bristol in his blood the white blood cells are graffiti'd. Educated at the Northern Film School in Leeds, he's returned home to be a Videographer and Reviewer for 365Bristol and BARBI. When he's not messing about with cameras, he enjoys playing guitar, spending far too much time on tabletop RPGs, and being an awful snob about cider.