Adam and Eve in Hotwells for awesome steaks in Bristol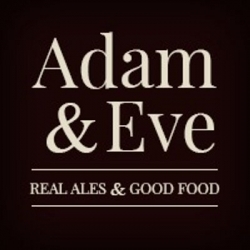 Posted on: 2014-06-25
This is food that sets the high-water mark for every gastropub and restaurant in Bristol ? the perfect blend of local boozer and Michelin-quality dining, and a true showcase for Lucas' unrivalled gastronomic alchemy.
---
It's said you can judge the talent and skill of a chef by the way he cooks a steak – and by that reckoning, chef Lucas is one of the most talented and skilled chefs in Bristol.
The Adam and Eve has a tantalisingly varied menu, but it's for their steaks that they're generating fervent buzz and salivating tongues.
It's a pub that has gone through several permutations over the years, from a previous incumbent's emphasis on dining, and subsequent owners trying to attract more patrons with open mic nights and even film evenings showing old horror classics such as Dracula and Psycho.
***THIS REVIEW IS FROM JUNE 2014 AND SINCE THEN THE PUB HAS CLOSED DOWN***
But new owner Marco has got the balance spot on, fusing classic pub informality with superlative food like you've never tasted before.
For starters, I opted for the goats cheese frittata – a medallion of said cheese sandwiched between two perfectly cooked, sweetcorn-flecked discs of exquisitely made frittata. My partner went for the mixed fish fishcake, which was moist and flaky and blissfully delicious.
We'd have been happy to leave having eaten just that – but the real gastronomic fireworks were yet to come.
For mains, I plumped for the T-bone steak, my partner the rib-eye. Their steaks are sourced from slowly matured beef from their local butcher, and hung the traditional way for a minimum of 28 days. Served with onion rings, watercress and demi glaze, the phrase 'out of this world' doesn't do it justice.
I've been waxing lyrical to everyone this past weekend and articulating every conceivable hyperbole to express just how sensational these sizzling slabs of steak sexiness were. We asked for ours well done, and they were, but not burnt to a cinder as they can be in lesser restaurants.
My knife cut through my gargantuan T-bone with effortless ease, and the small circumference of fat around the edges was deliciously crispy and sweet, with the steak retaining an incredible moistness and flavour, practically melting in the mouth. Beautifully presented and eye-poppingly colossal, it rested at an off-kilter angle on a stacked-up triptych of home-made onion rings, enshrouded in a light and wonderfully crispy batter. It was a heavenly T-bone tango on the tongue.
My partner's rib eye was equally outstanding, magnificently cooked to bring out the meat's fulsome flavours, rendering every mouthful an explosion of succulent scrumptiousness.
For the accompanying sides, I went for the triple-cooked chips and garlic mushrooms, my partner the chips and mixed salad. The triple-cooked chips were beautifully crunchy on the outside, perfectly light and fluffy inside, and the garlic mushrooms were rich and pungent, a remarkable synthesis of flavours without being excessive and overpowering.
The starters and mains had sufficiently filled our stomachs with flawless food – but in the interests of fair and balanced journalism, it only seemed right to plunge ahead and plump for a pudding too.
We completed the trilogy of courses with a vanilla and raspberry cheesecake and sticky toffee pudding. My partner's cheesecake was an airy, light and refreshing. My sticky toffee pudding was presented in three separate dishes - the pudding itself, strawberries and cream, and ice cream. The pudding was dense and rich, the strawberries and cream an ice cream sublimely cutting through the toffee-infused sweet sponge.
The atmosphere of the Adam and Eve is relaxed and informal, with tea lights punctuating the pub during the evening to give it a cosy, glowing and romantic ambience. Proprietor Marco enjoyed mixing with the chilled out crowd, a lively, ebullient and charismatic fellow, sharing stories and anecdotes with a gregarious, infectious warmth. He's given the pub a unique touch of his own by incorporating spare parts from his extensive automobile collection into the décor, so don't be surprised if you find yourself sitting on a Porsche seat or sat at a table propped up by a car engine. It's a nice, idiosyncratic touch that imbues the place with a personality all its own.
There was sufficient time between the courses to revel in the food's flavours and give us time to digest it before the next course arrived, and the waitress was very chatty, friendly and attentive even though she clearly busy juggling her time between pulling pints at the bar and bringing food to the tables.
Adam and Eve food is a lot more than just pub grub. It's superbly prepared, lovingly cooked, beautifully presented, and sensationally delicious food that separates it – hands down – from the other pub food served in the region. In fact, not since that other sadly-now-closed beef-based emporium, Cattlemans, has a steak tasted so damned good.
They also have a great value 3-course menu for £10 and their burgers looked particularly mouth-watering (that one will have to wait until next time), and it can all be washed down with one of their many fine real ales on tap.
This is food that sets the high-water mark for every gastropub and restaurant in Bristol – the perfect blend of local boozer and Michelin-quality dining, and a true showcase for Lucas' unrivalled gastronomic alchemy.
They also hold various events throughout the week, including Big Grills and platters on Thursdays, sizzling skillet on Tuesdays, and Sunday roasts (which you can also have delivered).
I guarantee it won't be long before you'll have to book at least a month in advance to reserve a table here. Other pub restaurants in Bristol, you'd be wise to pay very close attention indeed.
6/5 - highest mark that has ever been given - our 114th review!
Jamie Caddick for 365Bristol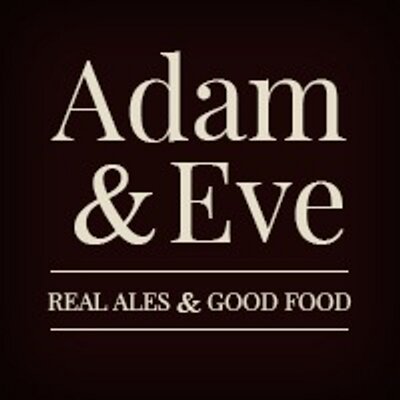 Adam and Eve
7 Hope Chapel Hill
Hotwells
Bristol, BS8 4ND
Phone 0117 329 2025
Email eat@adamevebristol.co.uk
Website www.adamevebristol.co.uk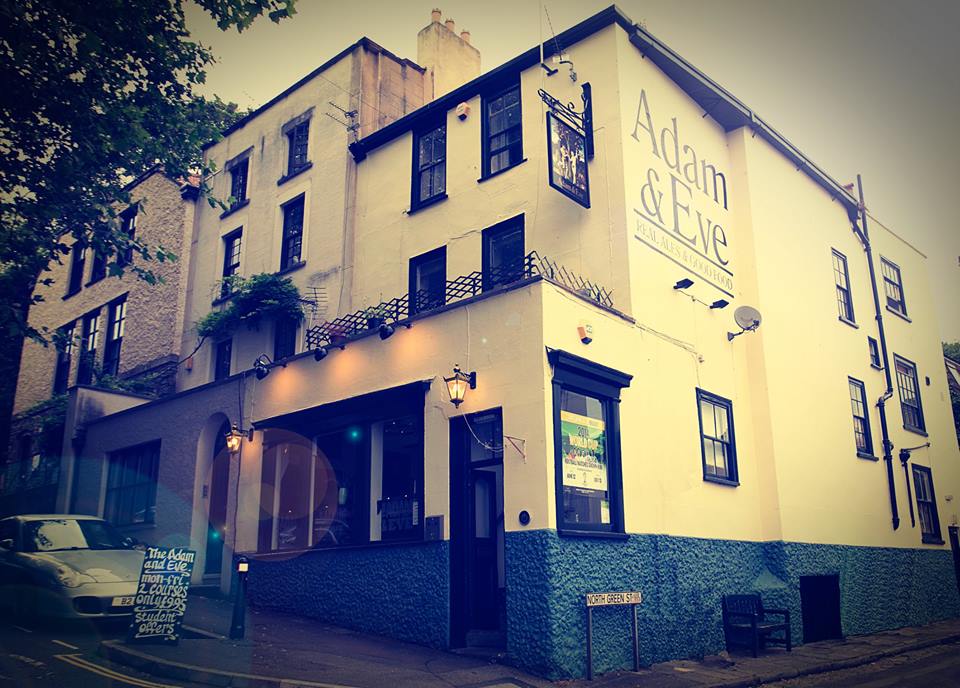 ---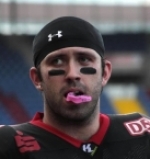 James Anderson
Born and raised in the suburbs of Swansea, Jimmy moved to Bristol back in 2004 to attend university. Passionate about live music, sport, science and nature, he can usually be found walking his cocker spaniel Baxter at any number of green spots around the city. Call James on 078 9999 3534 or email Editor@365Bristol.com.