A day at The Arcade in Bristol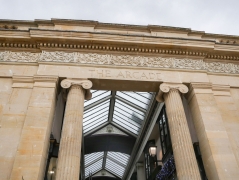 Posted on: 2018-11-13
Two german exchange students visited The Arcade in Broadmead in Bristol and wrote about their experience.
---
When we, Max and Nina, arrived in Bristol, we recognised that Bristol is a nice place for shopping, but we also thought that there are a lot of shops that are part of chains. The Arcade is an exception of that, there are 22 shops in The Arcade and almost all of them are independent. We think that's very cool, because they are more individual and you support you locals.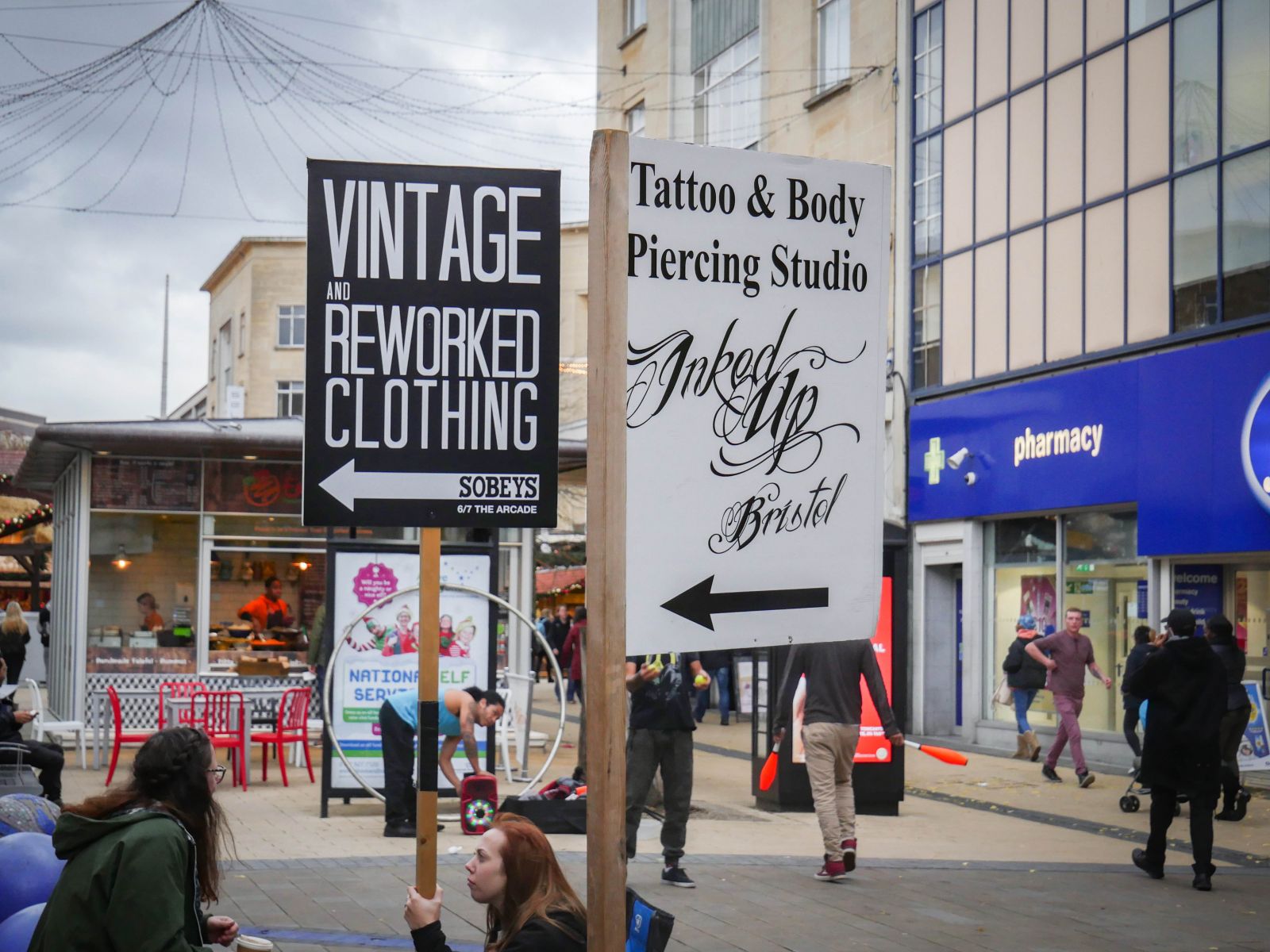 When strolling through the street a sign that said "Vintage Clothing" caught our attention. The sign pointed towards The Arcade, so we walked in. The first thing we noticed was the café "The Crazy Fox", because of it's inviting interior and the delicious looking salads, wraps and sandwiches. Nina took a hot dark chocolate and Max a cappuccino and a pain au chocolat, which was delicious. That was a great start for a shopping tour through The Arcade.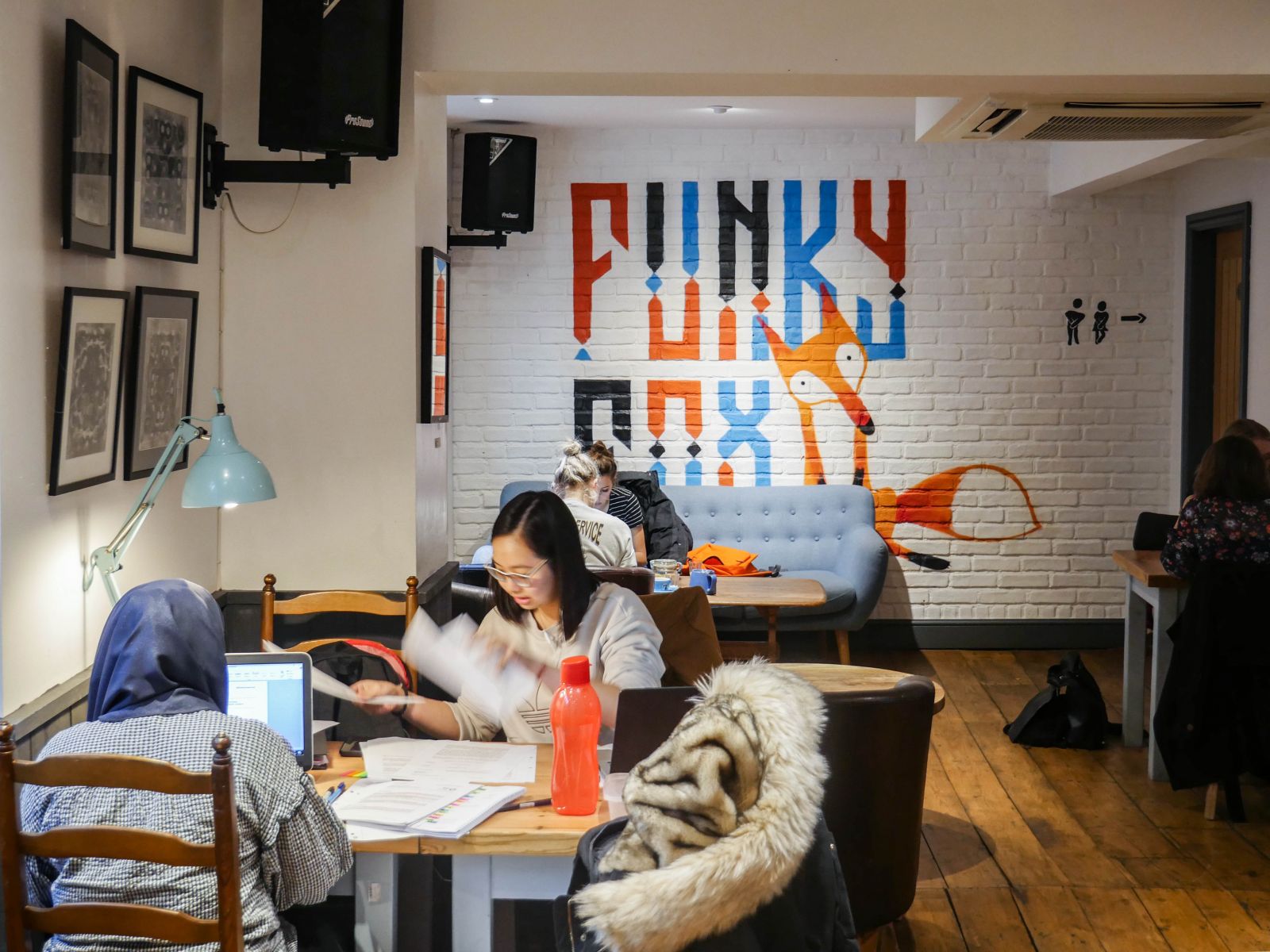 Next we went to "Card Shack", where you can buy greeting cards that are different and creative, which is perfect for special occasions. You'll find cards with funny quotes, interesting motives and they also have other gifts and packaging. In this shop you'll make a find for every age group, but be prepared to cover your children's eyes, because some of the products on display may not be suitable for young children.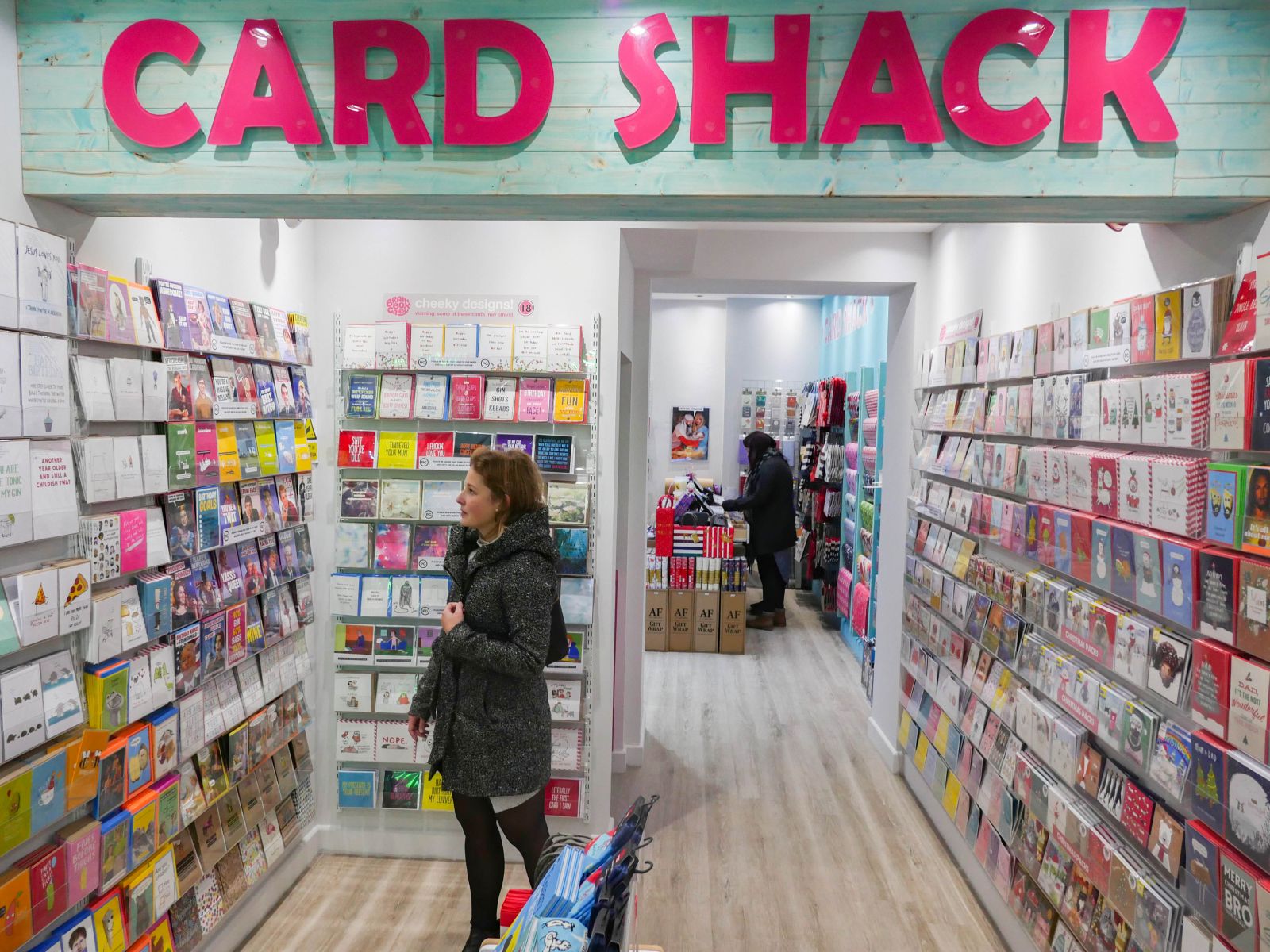 Just as the "Flavour Vapour", where you can buy any kind of e-cigarettes and liquids, which seem to be very popular here, since smoking is incredibly expensive in the UK, as we noticed. The store smells pretty good, and is home to a ridiculous amount of flavours.

After getting some liquids for your buddies, you can get some jewellery for your girlfriend and her mom at "Silver Scene". They have a range of quality hand-made sterling silver jewellery for any and all occasion or taste.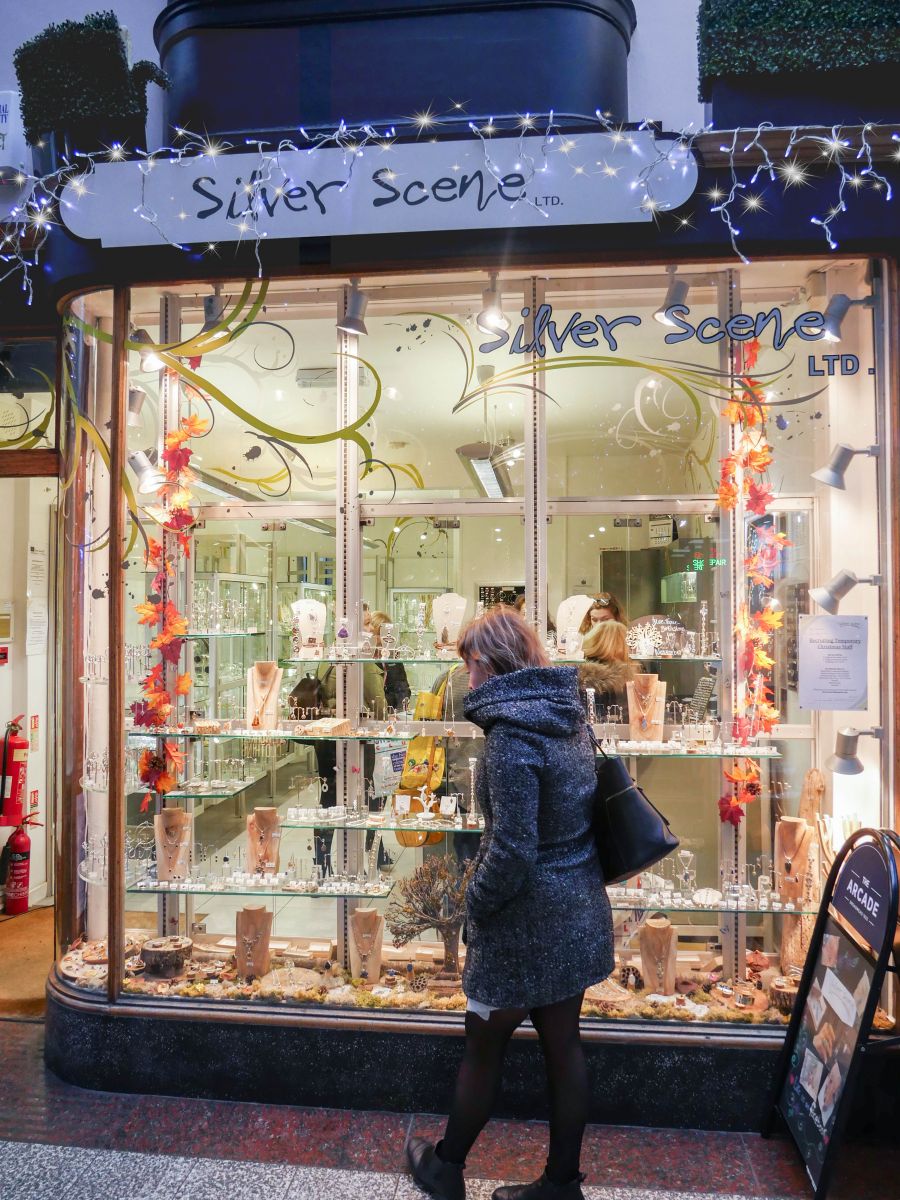 If you still haven't found the perfect gift for your loved ones, then "The Dragons Gallery" might be your choice. They sell a huge range of crystals, fossils, books, tarot cards & new age gifts.

As you can see, there is no chance of leaving The Arcade without a gift for every family member.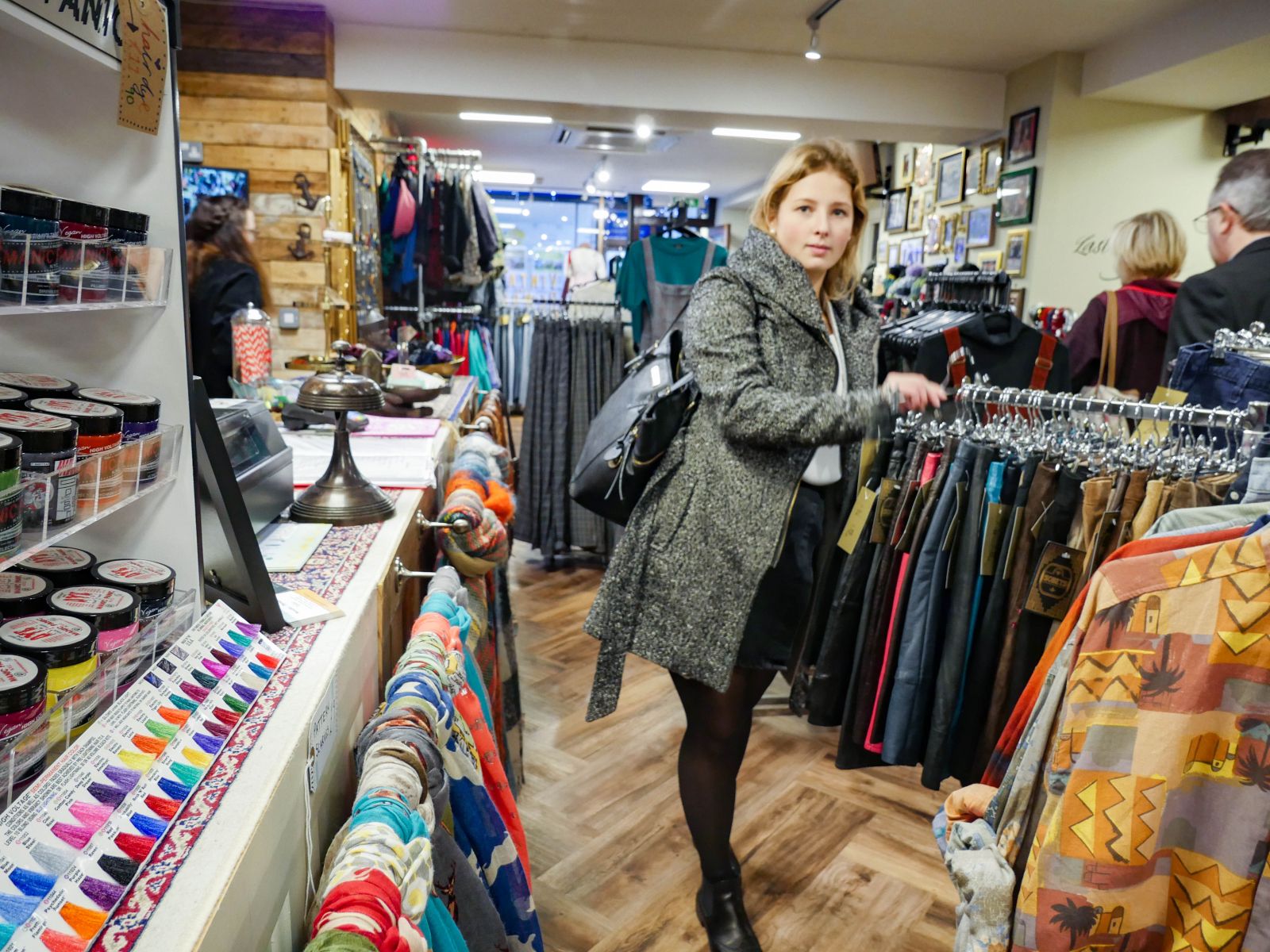 "Sobeys Vintage Clothing", the initial reason we walked in, is focused on American vintage clothing, with brands like "Lee", "Carhartt" and "Levis" and great accessories like hats, bags, sunglasses and jewellery. The general selection of clothes is very balanced and of high quality, so we recommend this store to everyone who is into alternative clothing.

If you want to design your own clothes you can take a look at "Urban Identity", they print your motives on shirts, hoodies, cases, and others, with Eco-friendly screen printing.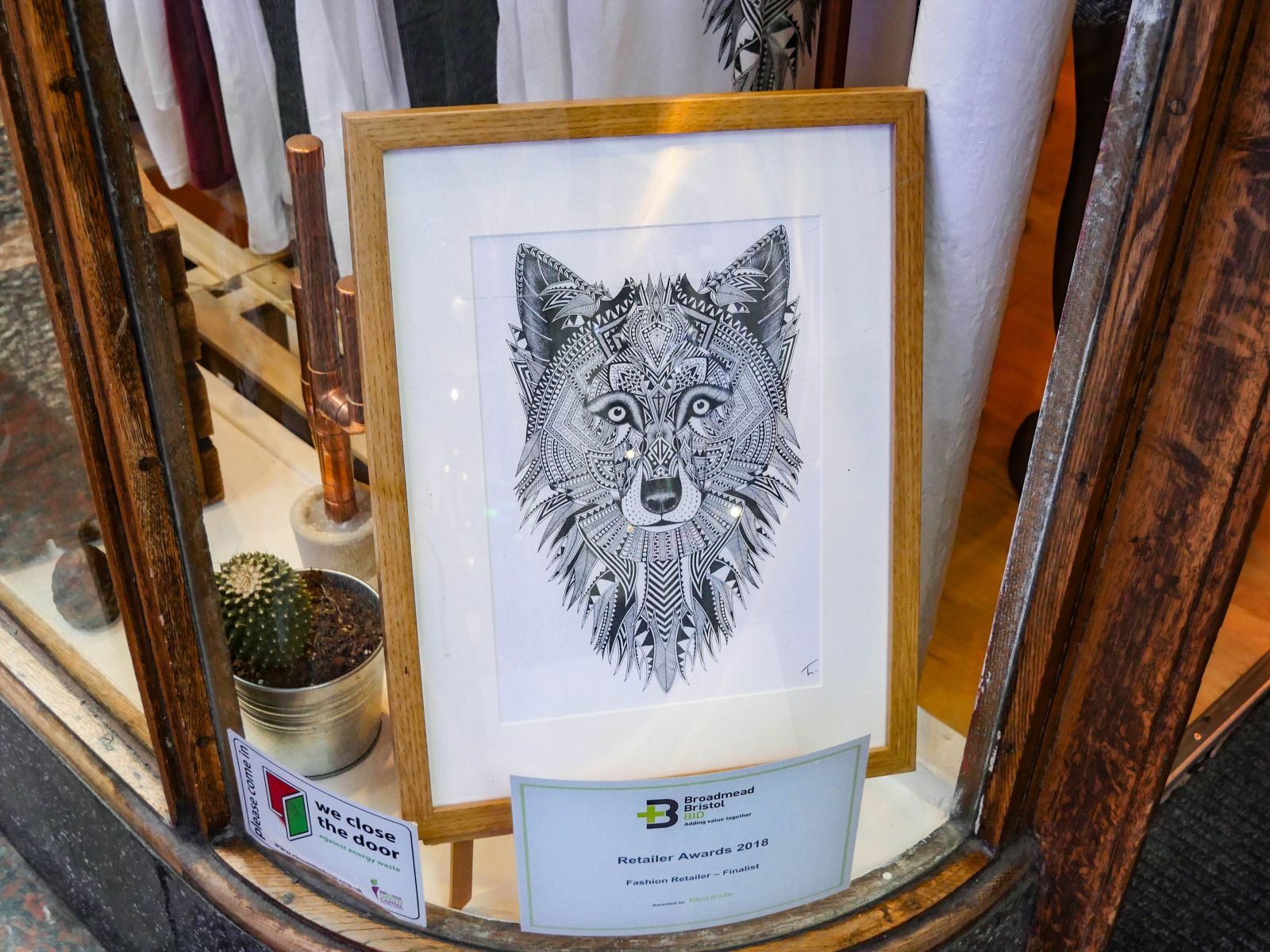 "Illustrate" is a shop that Max already knew from their great Instagram page @instaillustrate, without knowing that they have a place in The Arcade. It's a great little store with nice illustrations printed on hoodies, shirts, phone cases and of course on paper and cards. Complex, detailed designs, simple geometrics and beautiful drawings mainly focused on animals are very inspiring.

If you are more into art that is framed and on canvas, you can see amazing paintings at the Gallery Du 808, an independent Gallery in The Arcade.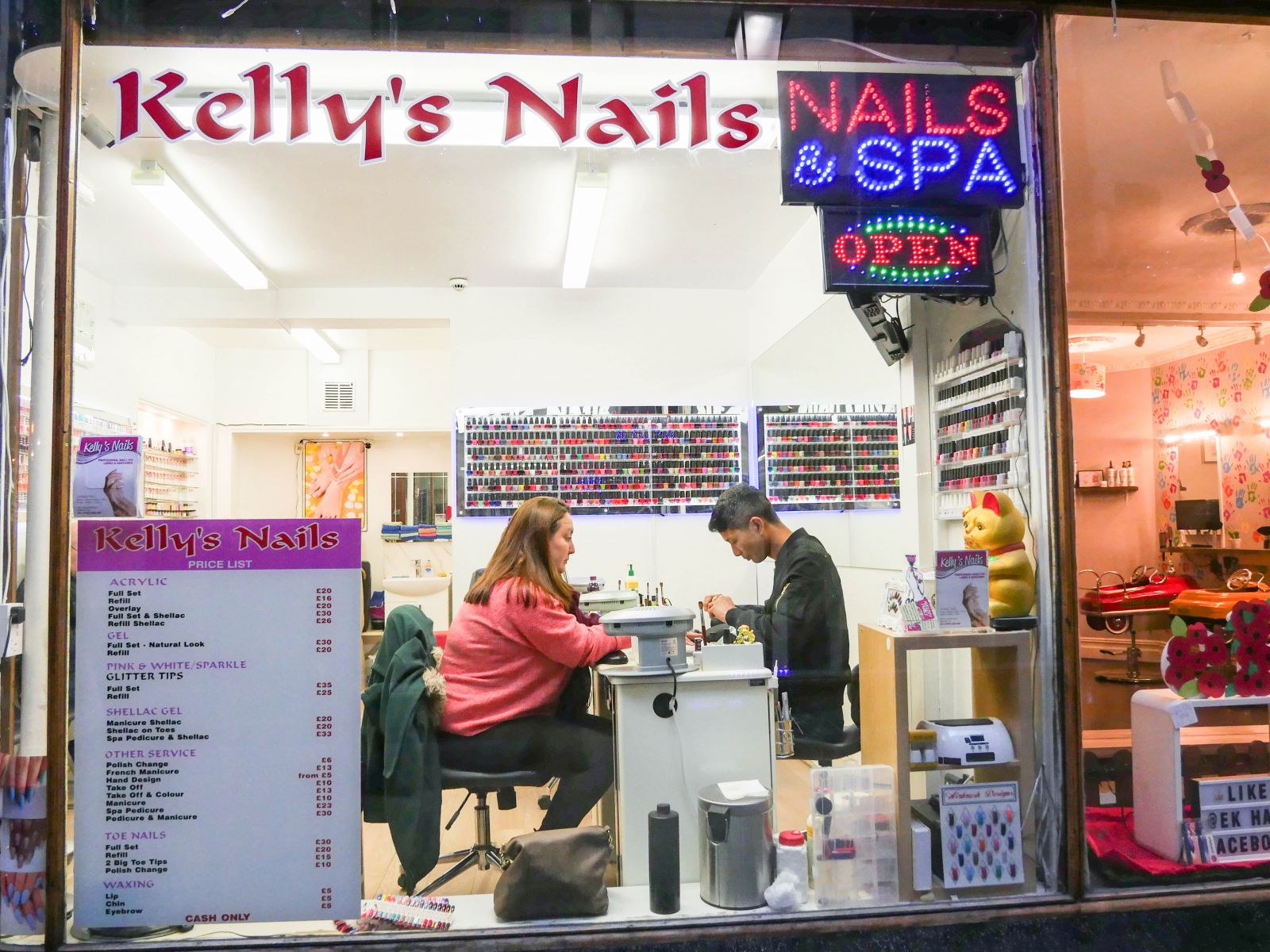 The Arcade has a great selection of beauty shops. You have "Beauty Zone", which offers pretty much everything you could imagine, include threading, waxing, eyelash extensions, manicure, pedicure, facials, massage, makeup and so on. Then you have "Kelly's Nails", one of the newest beauty salons in The Arcade Bristol, which offers, well, everything for your nails. "Maya's Eyebrows" offers everything that has to do with eyebrows. You'll feel like a completely new person after a long beauty day at The Arcade, trust Nina.
And if you want to embellish your skin with ink, you can visit "Inked up" and get a cool tattoo.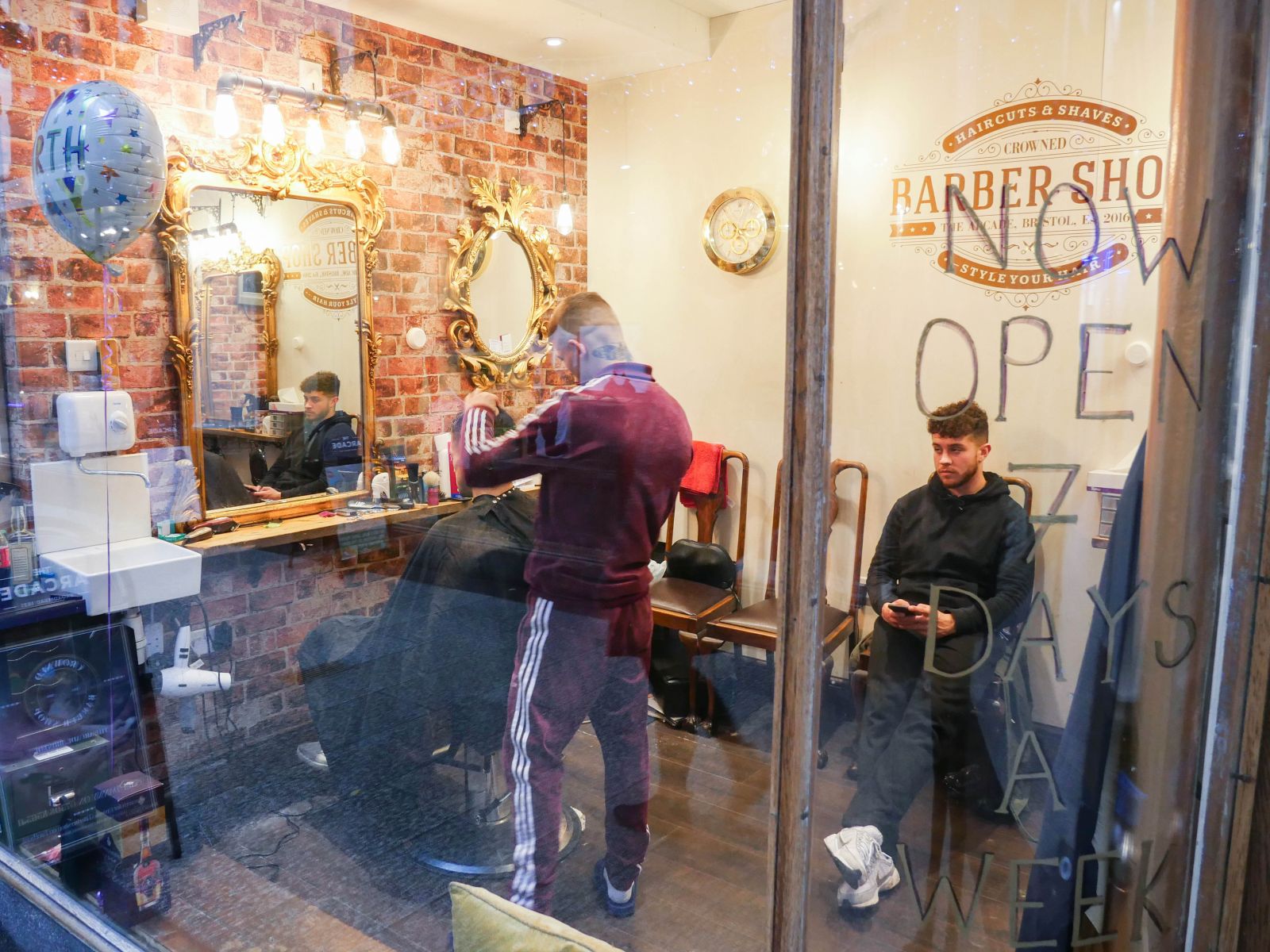 While the women might relax at The Beauty zone, men can get a new haircut at the "Crowned Barber Shop". A very interesting idea is "Ek Hair" a hairdresser specialized on children, with planes as seats and other child-friendly features.
But The Arcade is not only for shopping and beauty but also offers services like "Mabz", which offers key cutting, watch repairs and adjustments, fitting batteries, shoe repairs or engraving. In case you want to custom the clothes, you just bought, then "Needle and Thread" is the place to go, they are a reliable tailor and dry cleaners set in the heart of The Arcade.
If you ever feel like leaving this beautiful city, a thought that would never come to our mind at the moment, you can check out the Bakers Dolphin, a coach and holiday company with a strong ethos and great deals every day, as they describe them at their website.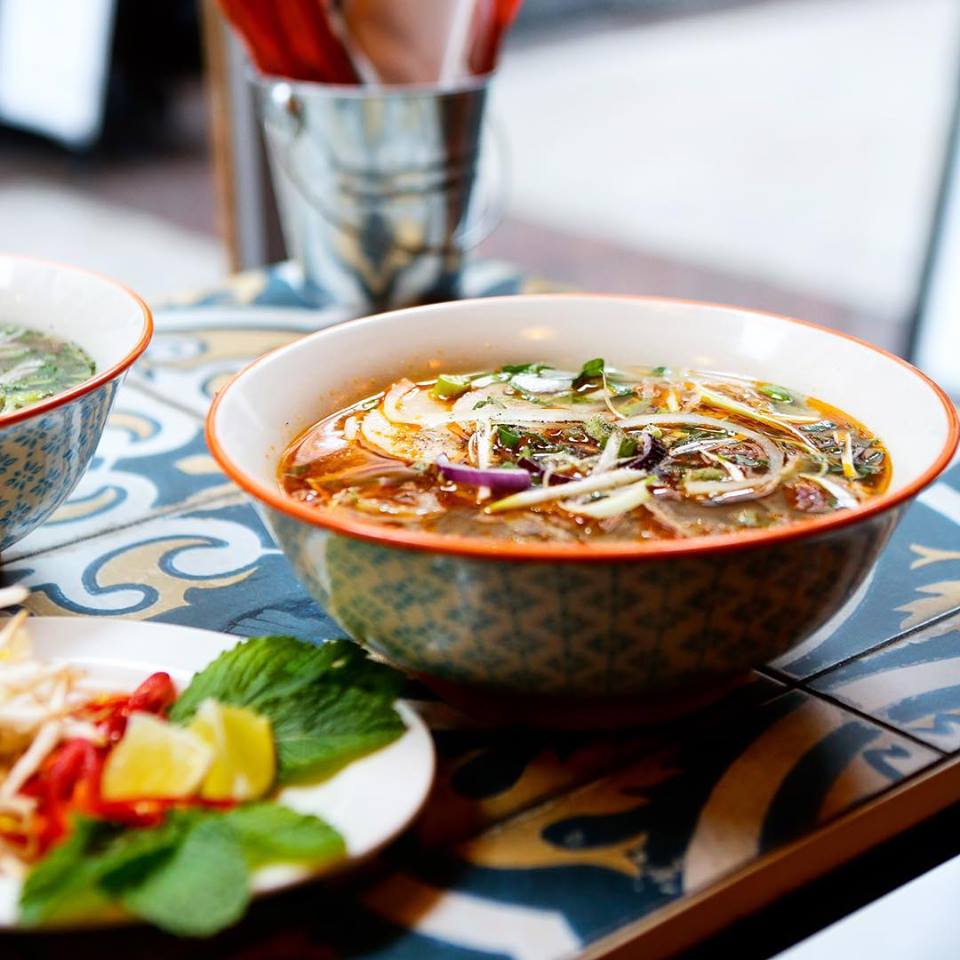 Last but not least there are many shops at The Arcade where you can get food, which came in handy since we were very hungry after our shopping trip. We decided to go for a bowl and a bubble tea at "Rollin Vietnamese" It was delicious. If you can't get enough of Asian food, you can go to "Wox Boxstix". They offer a selection of fresh noodles and rice bases, with a variety of fillings and sauces to choose from, all prepared by wok in minutes by their fine chefs.
It's perfect for those wanting a light bite or a full feed. If you are not a huge fan of Asian food, you can also go the classic Italian route and eat a pizza or some noodles at "Taste of Napoli" Serving a selection of pizza, calzone, Napoletani panini and an array of coffee and pastries that will truly take you on a trip to Italy.
And for all the milkshake enthusiasts among you there is "Shakeaway", which you all probably already heard of, in the middle of The Arcade.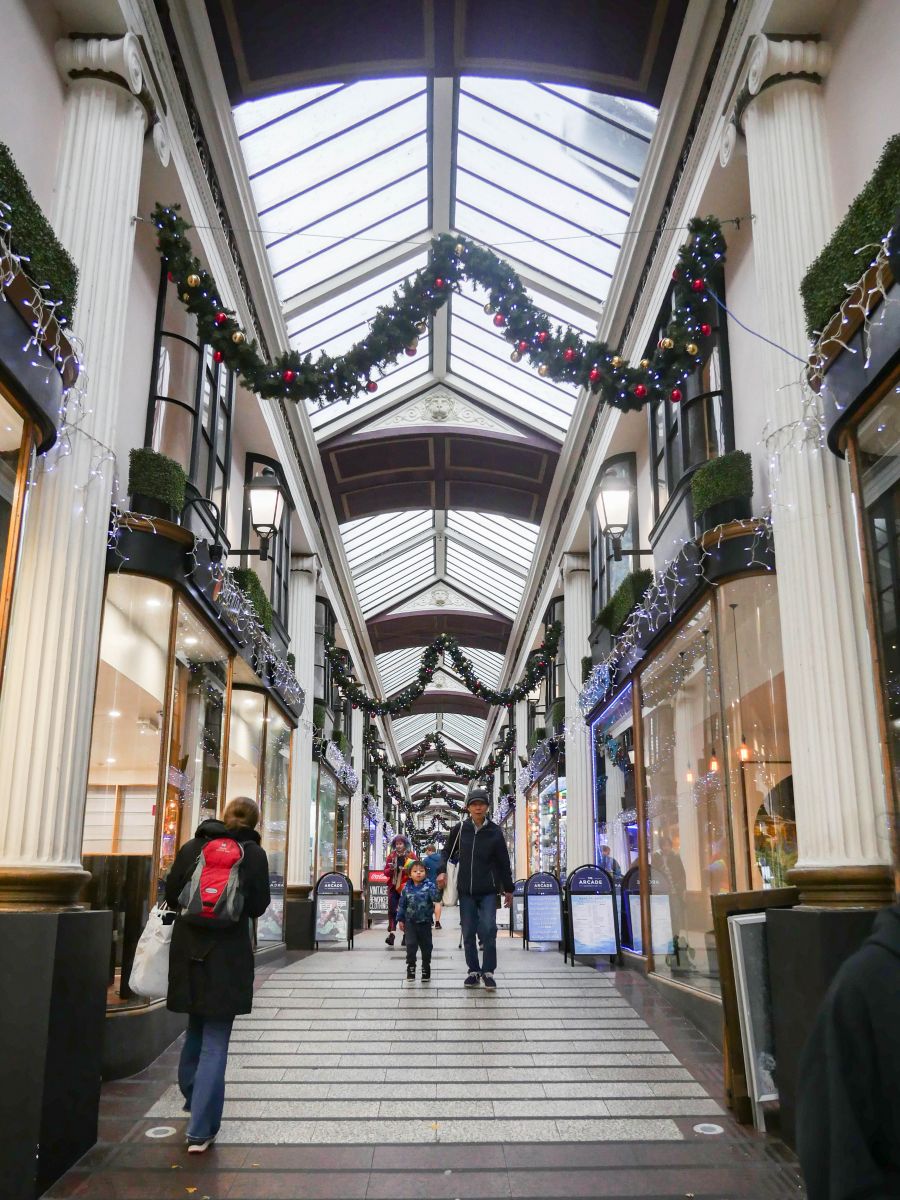 We really enjoyed spending our afternoon at The Arcade and we can recommend everyone to visit this gem of independent shops in the middle of Broadmead in Bristol. Don't just walk through, but look left and right and you will be surprised by the creativity and the love for the details in the shops. We will definitely come back and take our friends with us.
Find out more about The Arcade on their official website.
The Arcade is located at:
The Arcade, Bristol, City of Bristol BS1 3JD, UK
---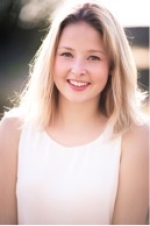 Nina Weidlich
Nina is an exchange student from Germany on an international internship with 365Bristol as part of the Erasmus programme for transferrable skills across Europe. She will be working at 365 throughout November 2018 to improve her language skills. In Germany, she studies business administration with a focus on marketing.