A Christmas Carol at The Old Vic - Bristol Theatre Review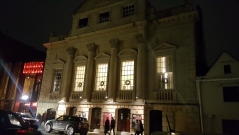 Posted on: 2018-12-10
With hints of puppetry, positivity and panto, Bristol Old Vic's A Christmas Carol is perfect for all ages: funny and witty whilst still capturing the Dickensian feel.
---
Having never been to the longest running theatre in the English speaking world, Bristol Old Vic definitely didn't disappoint, especially with its new foyer and shutters. But for me, the real Christmas treat was an evening of nostalgia as the theatre played host to a reinvented Dickens classic: A Christmas Carol. So forget The Muppets and Michael Caine, because this is the adaptation you're going to want to indulge in this festive season.
With director Tom Morris joining forces with Lee Lyford and Gwyneth Herbert, this re-creation of Dickens' timeless tale was both classic and contemporary, sprinkled with snow, modern twists and local references that resulted in huge grins and belly laughter right from the curtain lift. Being sat in the gallery beside the theatre's original 18th century seating, with a Victorian counting-house setting on stage, I felt as though I was practically a part of Dickensian London.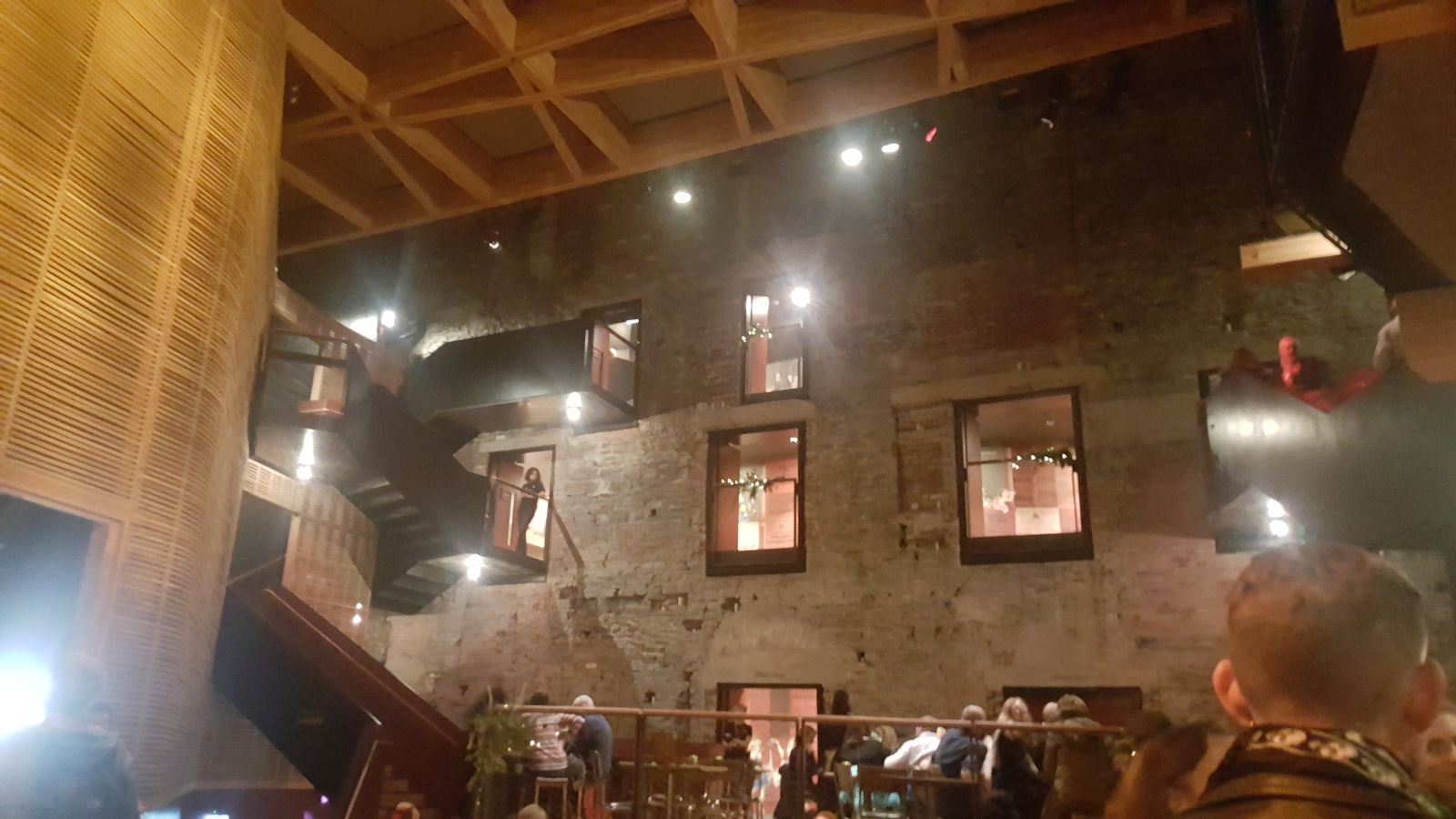 The actors had the audience laughing from the beginning, particularly Felix Hayes who took on the role of an intimidating yet vulnerable Ebenezer Scrooge. His more timid side was shown through his visits from the Ghosts of Christmas Past, Present and Future, and his fond memories of his love Belle (Crystal Condie), who embraced a more extensive role in Scrooge's later life, too, rather than just the past. Scrooge often addressed the audience directly, allowing us 'theatre-going Bristolians' to feel just as much a part of the show.
Despite some cast members taking on multiple roles, such as Gwyneth Herbert appearing on and off stage as a musician and the Ghost of Christmas Present, the show proceeded as smoothly as silk. Scene changes ran like clockwork, each voice was projected so strongly I was surprised the roof didn't fly off, and with the modern additions of sign language for the character of Bob Cratchit and an Arabian Night's themed finale (complete with a glitter ball and bright colourful fabric hung all around the theatre) the production was prepared to accommodate the most diverse of crowds.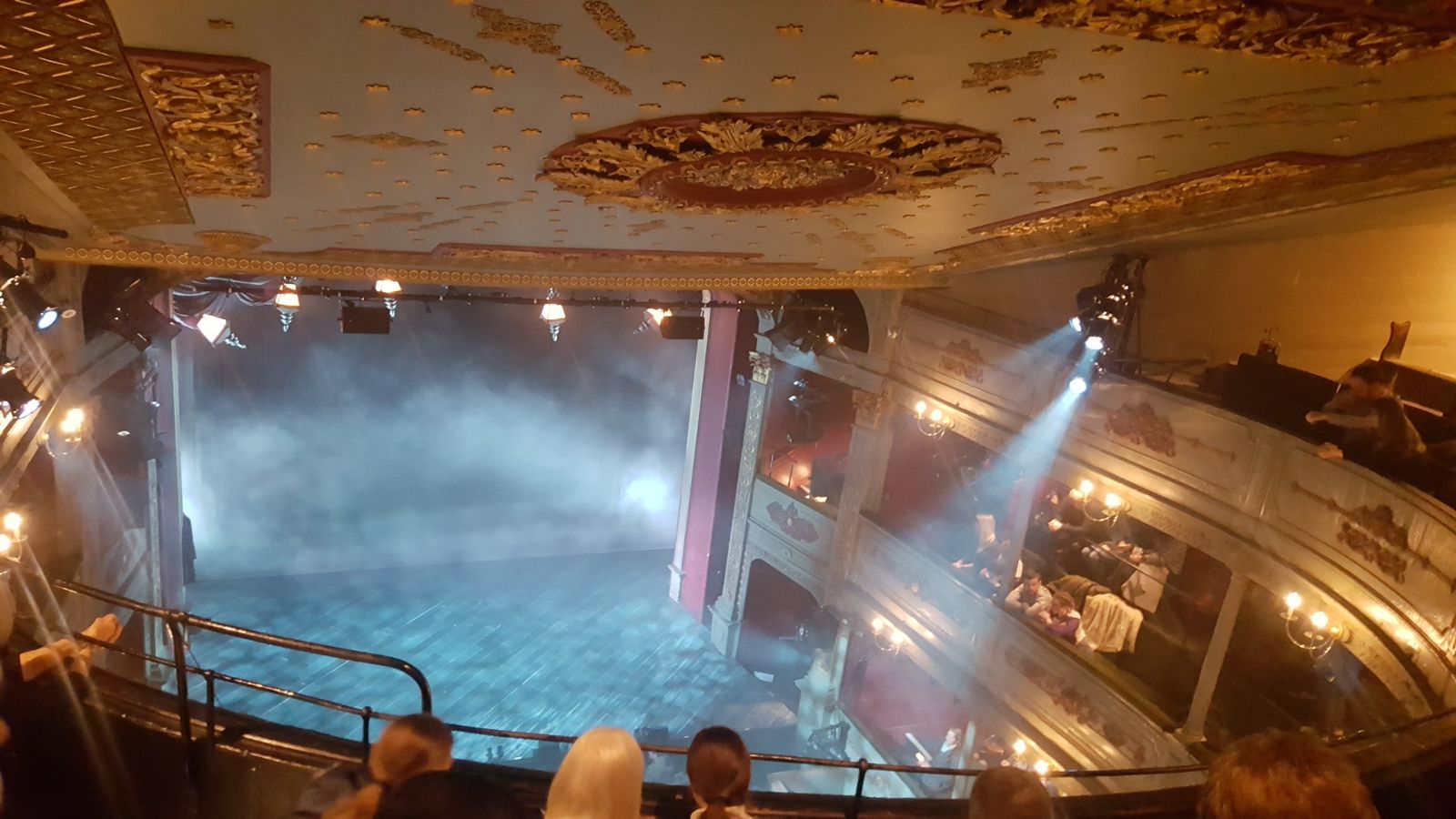 But a good old theatre performance wouldn't be complete without some classic tongue-in-cheek audience participation, particularly with some members more than others. During the Ghost of Christmas Past scene, a lad from one of the front rows was brought onto the stage and given a small cameo as young Scrooge. He was hilariously being fed lines by the other cast members, and Hayes jokingly recalled how he remembered his 'Nike jogging bottoms'. His simple but effective role gained a hearty applause from the audience, and the finale was no exception in getting the crowd involved. The actors joined us in the audience, even at the top in the gallery, and song lyrics were displayed on the stage for viewers to take part in the final number.
A singalong and standing ovation later, people young and old dispersed from the theatre with smiles on their faces, commenting on their favourite parts. With hints of puppetry, positivity and panto, Bristol Old Vic's A Christmas Carol is perfect for all ages: funny and witty whilst still capturing the Dickensian feel. With a bitter, selfish protagonist eventually learning the true meaning of Christmas, it's no secret that Bristol Old Vic's Year of Change finished on an immense high, and the final lines of the show 'Let's change the world today because tomorrow we may die' is sure to stay with the viewers, and a mantra that Dickens would definitely have supported.
---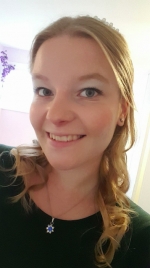 Louise Knight
Louise Knight - a third-year English with Writing student at UWE Bristol with my own personal blog. Currently undertaking a temporary work placement at 365 Bristol, and an avid reader and writer.