47 Ronin starring Keanu Reeves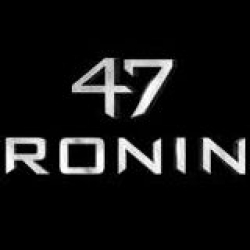 Posted on: 2014-01-03
Rinsch takes a story inherently unsuited to Western audiences and does nothing good with it.
---
47 Ronin is Directed by Carl Rinsch and stars Keanu Reeves, Rinko Kikuchi, Hiroyuki Sanada and Kou Shibasaki
After long delays and rumoured production strife, 47 Ronin arrives with a less of a bang and more of a sigh. Borrowing the title of Japan's most revered piece of national legend, the film is an action-adventure film that strikes an oddly moody, downbeat tone.
Set in the 18th century in Edo-era Japan, a group of 47 masterless Samurai, led by the proud, honourable Oishi (Hiroyuki Sanada) vow to defy the Shogun and take revenge against their former lord's murderer, helped along the way by mysterious "half-breed" Kai (Keanu Reeves). The trailer pitches it somewhere between the Pirates of The Caribbean series and Zack Snyder's 300 yet it lacks the rollicking, playground romp feel of the former and the ultraviolent, mucho macho posturing of the latter. That's not to say 47 Ronin is without its merits. It looks great – showcasing a vivid colour palette and compositional beauty that feels genuinely different to most other blockbusters in recent years. The extravagant, fantastical CGI actually adds to the film's storybook sensibility rather than hampering it with photorealism.
There are also some fairly tightly choreographed action sequences that should please fans of the genre, although the 12A rating means we're operating in the same bloodless realm of Thor: The Dark World. Some action scenes also fall victim Rinsch's over-reliance fast, frequent cuts that render some of the action incoherent. Part of the film's problem lies with in the tale that inspired it. The legend of the 47 Ronin doesn't feel particularly suited to its big budget, American retelling. Its downbeat ending, constant meditations on honour, shame and revenge might have benefitted from a more adult treatment.
A packed roster of monsters and witches clear up any lingering questions about historical accuracy and the addition of Westerner Keanu Reeves as the enigmatic Kai and his romantic subplot with warlord's daughter, Mika (Kou Shibasaki) weigh down what should be a lean, focused revenge actioner with a zero chemistry love story and leaden dialogue. There are moments when 47 Ronin gets back on track – a daring rescue from a Dutch trading port, a well-staged climactic battle and any scene with Rinko Kikuchi's smirking, malevolent witch, but they're merely glimmers in an otherwise dull exercise.
A good-looking bore. Rinsch takes a story inherently unsuited to Western audiences and does nothing good with it. A few nice fight scenes and a decent villain aren't enough to rescue this mess
2 stars out of 5 - Reviewed by Sam Dawe for www.365bristol.com

---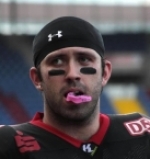 James Anderson
Born and raised in the suburbs of Swansea, Jimmy moved to Bristol back in 2004 to attend university. Passionate about live music, sport, science and nature, he can usually be found walking his cocker spaniel Baxter at any number of green spots around the city. Call James on 078 9999 3534 or email Editor@365Bristol.com.