2014 Chocolate Festival in Bristol reviewed by 365Bristol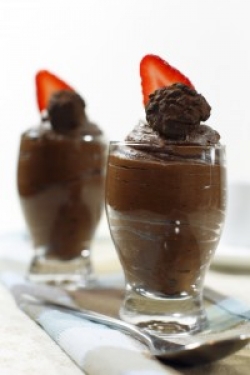 Posted on: 2014-04-06
Filled with delicious and imaginative chocolate, the chocolate festival is simply a must for any chocoholic
---
Walking into the chocolate festival at Brunel's Old Station was like a chocolate lover's dream; the aroma of chocolate filled the air, and a buzz of activity surrounded the many colourful and chocolate filled exhibitors stalls. Faced with a room full of cupcakes, truffles, brownies, cakes, pastries, fudge and Easter eggs it was hard to know where to begin!
My sister and I had opted for the £15 tasting ticket, which allowed us access to the chocolate cafe, health zone and chocolate market, along with free entry to the tea and coffee festival, the best brownie ever trail, and a session at the tasting lounge. We decided to first set off on the trail to find the best brownie ever. We visited 6 different stands and tasted a sample of brownie from each company, all delicious as expected, and it was difficult to choose just one to vote for. I was torn between The Brownie Bar's soft and gooey rich chocolate brownie, and the Creme brûlée flavoured brownie from Narna's Chocolates, which in the end won my vote.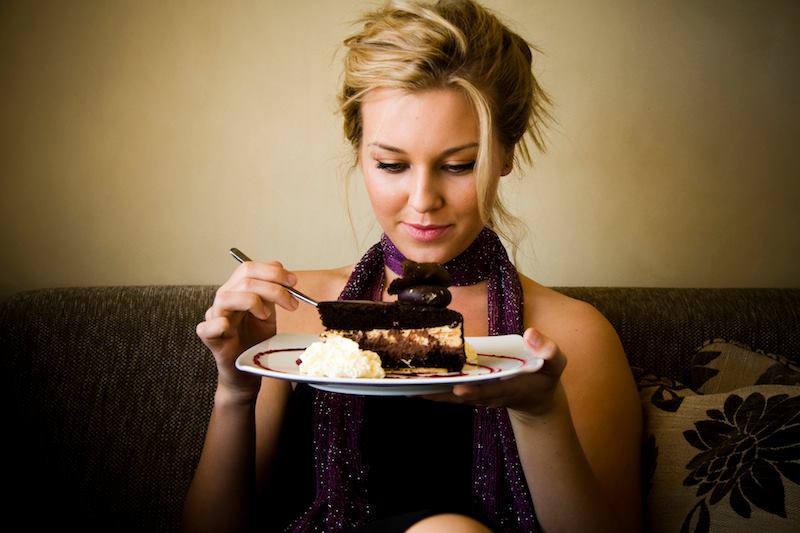 After sampling all of these delicious brownies we made our way over to The Cocoa Spa to try out one of their luxurious beauty treatments. Unfortunately we were a little too late, as we had arrived later in the afternoon and all the slots for the day had been taken. The Cocoa Spa was clearly very popular, and if you wish to try one of their relaxing beauty treatments booking a slot as soon as you arrive is advisable.
Heading back to the chocolate market we admired many tantalising stalls the chocolate festival had to offer. Among my favourites was a company sweetly named 'A Little Piece Of Love' displaying unique and imaginative handcrafted chocolate delights. The stall was filled with all manner of quirky treats, from chocolate in the shape of a playstation controller, to a mini chocolate dalek and tardis! There was even a 'shipwreck in a bottle' which was a little glass jar filled with what appeared to be golden sand and chocolatey treasures. The sand was actually mango flavoured popping candy, and inside the jar was a dark chocolate skull and crossbones and white chocolate and lime to cool an wash away the spice from the chilli.
Another popular stall was The Chocolatier, which was perfect for anyone who enjoys trying flavours slightly different from the norm. Amongst the vast array of unusual flavoured chocolate slabs they had to offer were salt and pepper flavour, and candied fennel seed. Beautifully presented water ganaches brushed with colours of metallic gold and bronze were also displayed, and the two gentlemen on the stall were only too happy to offer us samples to try.
On our way to the tasting lounge we decided to take advantage of the free drink from The Chocolate Cocktail Bar which was included in our chocolate tasting ticket. A choice of prosecco, cocktail or soft drinks were available, and I decided to try the 'chocolate candy' cocktail, which was a mix of Baileys Chocolate Luxe, and Pimms Blackberry and Elderflower. We sat and enjoyed our drinks whilst listening to the live music being played by local Bristol bands at The Cafe.
Our time slot for the tasting lounge had arrived, which was a chocolate tasting experience lead by internationally renowned chocolate expert Martin Christy from Seventy %. Martin gave an insight into the chocolate tasting courses he runs which he described as similar to wine tasting, but with chocolate instead of wine! We tasted different varieties and strengths of chocolate from around the world, and were encouraged to use our sense of smell and let the chocolate melt on our tongues to distinguish and identify different flavours through the chocolate. Martin is clearly very knowledgeable and passionate about chocolate, and engaged with the audience which made the chocolate tasting really enjoyable for people of all ages attending.
With so much to do and see and so many stalls filled with delicious and imaginative chocolate, the chocolate festival is simply a must for any chocoholic!
Reviewed by Steph Thorne for 365Bristol
---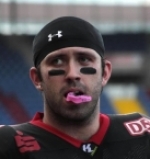 James Anderson
Born and raised in the suburbs of Swansea, Jimmy moved to Bristol back in 2004 to attend university. Passionate about live music, sport, science and nature, he can usually be found walking his cocker spaniel Baxter at any number of green spots around the city. Call James on 078 9999 3534 or email Editor@365Bristol.com.