A great choice of homemade food at The Spotted Cow in Fishponds, Bristol.
Are you in the Fishponds area? If so pop into The Spotted Cow for a great choice of Homemade Food. Offering a choice of tasty dishes to suit all. This Family and Dog friendly community pub will more than welcome you.
Serving wonderful dishes ranging from Beef Lasagne, Wiltshire Ham, Egg and Chips to a Vegetarian Burger all from £6.50.
Although a telephone call to 07543 710828 will reserve a table, Angela and Richard also encourage walk-ins.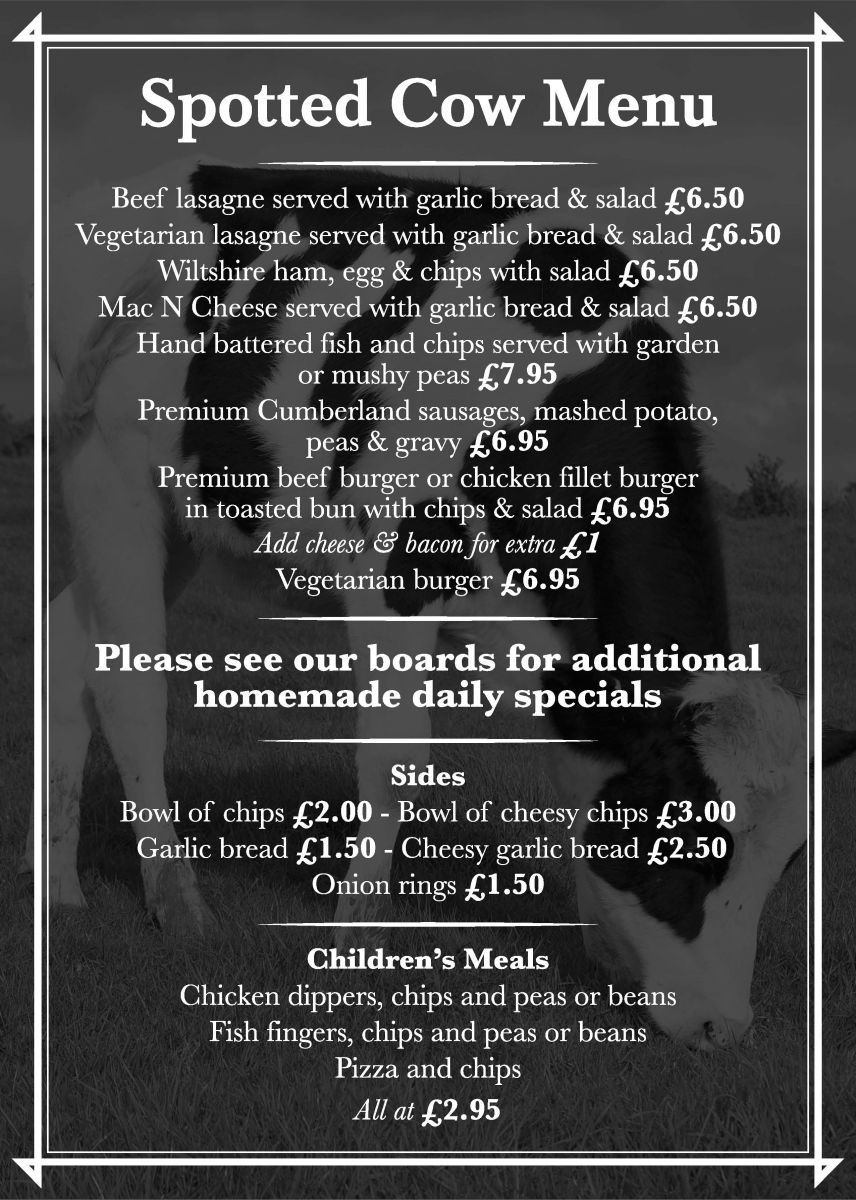 May Menu 2018