Delicious cuisine from around the world
When it comes to tasting the sensational flavours of truly global cuisine, it doesn't get any better than the mouthwatering myriad of dishes at Za Za Bazaar World Banquet and Bar.
Located on Bristol's harbourside, it's a fixed-price buffet dining restaurant with a huge variety of global dishes, live cooking and expertly mixed cocktails.
Za Za Bazaar is the perfect venue for people who love the thrill of the night market, possess a strong spirit of adventure and, of course, huge appetites for fun and food.
Their philosophy is to create a spirit of gastronomic adventure and celebration the divers and thrilling flavours of world cooking. Inspired by the buzzing atmosphere of Asia's night markets, you can immerse yourself in a world of exciting, exotic flavours, cooked fresh by our top chefs in a totally unique atmosphere.
Za Za Bazaar boasts the title of being the UK's biggest restaurant, and can cater for up to 1000 diners in one sitting.
Originating from Asia, the legendary Za Za tribe - famous for it's predominance of cooks - has spread to all corners of the world. Over the centuries they embraced and adapted the world's local cuisines into their own repertoire of secret recipes in a unique style that celebrates the culinary diversity of global cuisine.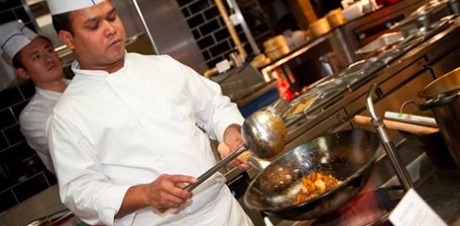 Za Za Bazaar is Bristol's first-class passport to world food.
The restaurant is open from 12 noon until 11pm 7 days a week and the bar from 11am until 1am 7 days a week. There are plenty of car parking spaces and car parks located only a few minutes' walk from the restaurant.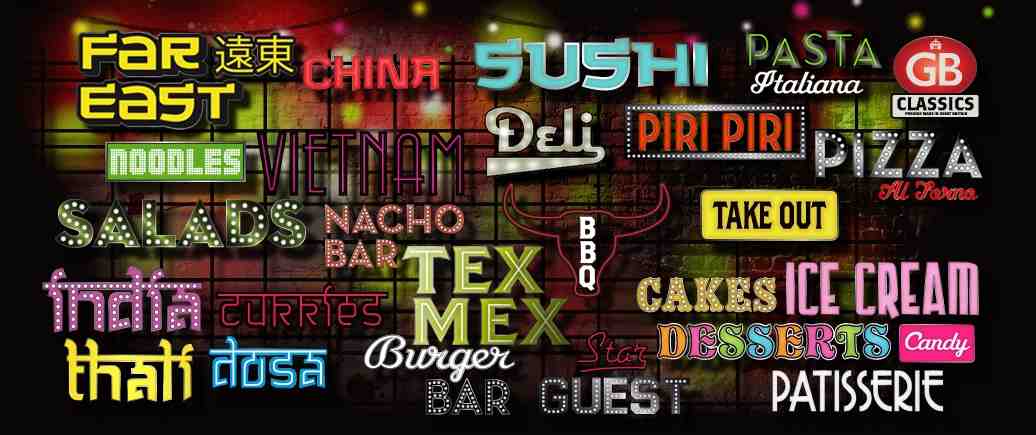 Where to find us