Great pub with a superb atmosphere!
Seamus O'Donnell's in Bristol is reassuringly old-fashioned and proud. A great pub in the heart of the city, it's a place for people who appreciate their drink and conversation.

Serving up the best pint of Guinness you'll find this side of the Irish Sea, Seamus O'Donnell's is one of Bristol's favourite pubs. A classic one-room Irish pub, the décor is classic without being tacky – something you associate with the larger Irish-themed chain bars and their over the top stylings. Guests are greeted by a red ceiling, dark wood tables and dark green stools. The walls are plastered with gold advertising mirrors and Irish street signs and shelves are lined with old whiskey bottles, jugs, flagons, board games and even an old fiddle.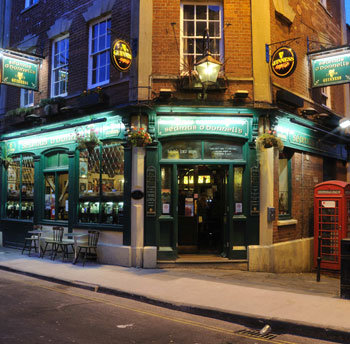 Situated next to St Nicholas Market, it is a popular watering hole for weary shoppers and office workers at lunchtimes, with a bustling crowd taking over in the evenings. The atmosphere is always excellent and something that really sets this place apart from the rest.
There are live bands playing just about every Thursday, with acts being added all the time, so it's always worth checking out their events calendar here. Their house band, The Ceili, are a Bristol based four-piece band playing traditional Irish folk music. They have also been known to throw in a few bluegrass, acoustic blues, jazz and folky arrangements of popular tunes to the mix as well.
Every Wednesday evening from 9pm there is a quiz night. Entry is just £1 per team member with the winner taking all. There's even a free portion of chips for each team…what more reason do you need?!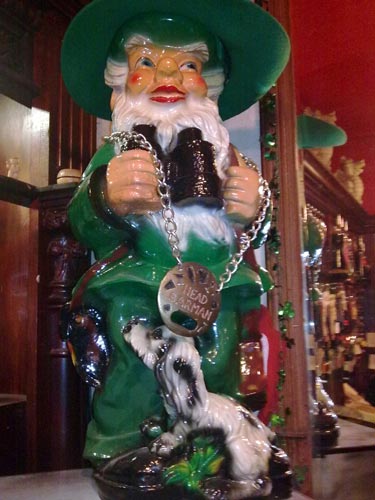 Seamus O'Donnell's is a big favourite of ours here at 365 and should definitely be on your list of 'must visit' places in Bristol. You won't be disappointed!
Tags: Pub, Bar, Irish, Ireland, Beer, Cider, Ale, Stout, Guinness, Live Music, Atmosphere, Sunday Lunch, Sunday Roast, Quiz, Bands, Sport, Odonnells, ODonnell's.
Where to find us