Bristol's favourite bar and late night venue
Mbargo is widely regarded as one of Bristol's best venues for both locals and students at any time of year. Great drinks, great prices and great atmosphere all help make this a must-visit spot next time you're out in the city.
Ideally located on Clifton Triangle, meaning easy access from many other spots, it's open 7 days a week, from 8pm until 4am, so there's always a good time to head to Mbargo. Happy Hour runs all night from Sunday to Wednesday and until 11pm on Thursday, Friday and Saturday. There are some excellent drinks deals available to ensure your night is a good one. There's always the famous Mbärgo Bomb to help things along a little should you need it...look out for Power Hour from 12-1am Thursday - Saturday!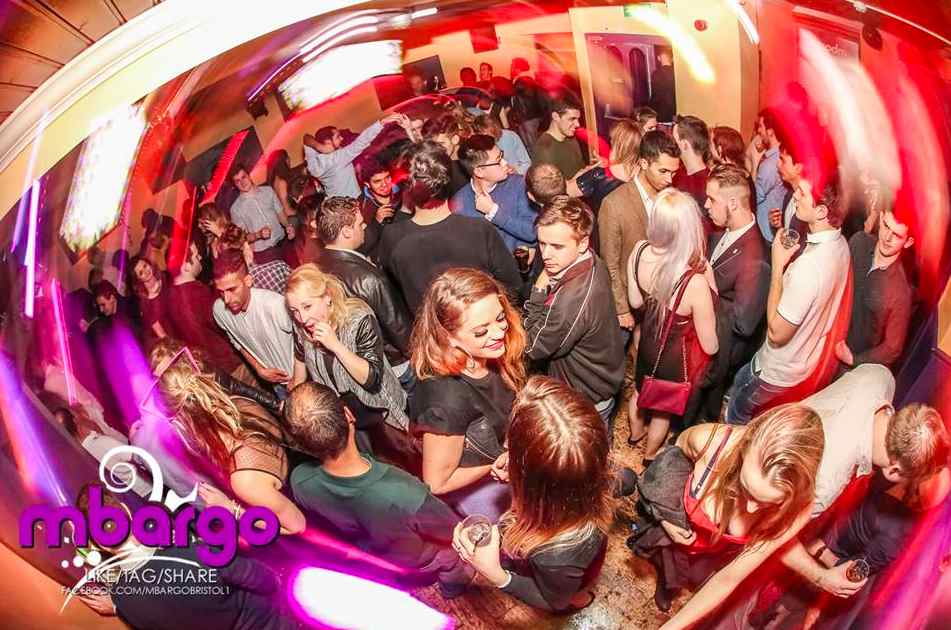 Each day sees a different event at Mbargo with resident and guest DJs, along with live artists, entertaining the crowd into the early hours. Entry is free all night Sunday to Thursday and also before 10pm on Friday and Saturday (£4 after 10pm). For a full list of the events please click here.
If you're planning a party then why not reserve a booth for your group and enjoy the evening in style. All types of events and group sizes are catered for, just give them a quick call on 0117 9253256 or drop them an email - here's the contact form for enquiries.
There's always something going on at Mbargo in Bristol. So whether you're planning a big night in advance, or head out last minute, you can always rely on Mbargo for a good night.

Tags : Clubbing in Bristol, clubbing Bristol, Bristol nightlife, nightclubs in Bristol, party in Bristol, late bars Bristol, drinks promotions Bristol
Where to find us