For all your wines, spirits, teas and coffees in Bristol
Grape and Grind is an independent wine shop located on Gloucester Road in Bristol.
Grape and Grind sell a huge array of wines, spirits, beers, teas and coffees from all over the world and have very knowledgeable staff able to answer all of your drinks related enquiries. Owner Darren Willis is the go to man in Bristol for any wine related queries!
The shop specialises in supplying wines and drinks from the worlds finest independent producers and on top of the huge stock you'll also be able to find everything you need to accompany your drinks evening or dinner party - whether it be glassware, wine racks or cafetieres.
Recently mentioned as one of the Top 10 Independent Shops in Bristol in The Guardian make sure you pop in and see the delights on offer the next time you are on Gloucester Road - or order online here.
The Grape and Grind Wine Club
If you love wine then why not sign up to The Grape and Grind Wine Club. As a local service Darren is able to cater to your specific tastes and budget to give you monthly or quarterly deliveries. For more information click here.
Opening Hours:
Monday - Friday : 11am until 7pm
Saturdays : 10am until 6pm
Sundays : 11am until 5pm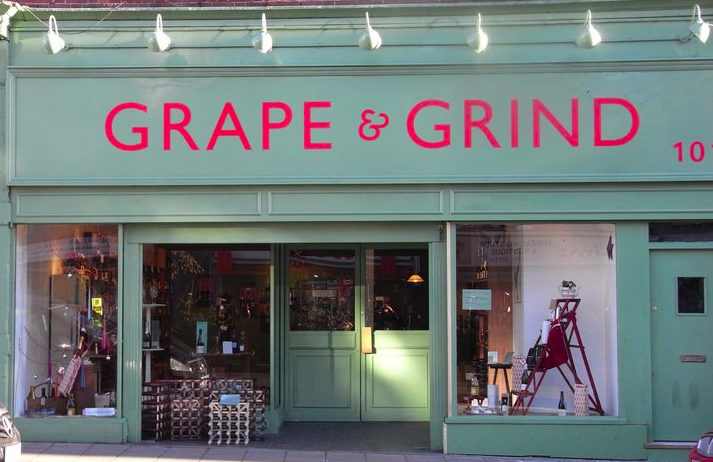 Where to find us