First class cricket in Bristol
Based at the newly renamed Brightside Ground - formerly the County Ground - in the Bishopston area of Bristol, Gloucestershire County Cricket Club is one of the eighteen first class county cricket teams in the UK.

Picture above: Gloucestershire celebrate defeating Surrey to win the 2015 Royal London One Day Cup
The club was established in 1870 with WG Grace being one of the founding members. The cricketing legend went on to make 22,808 runs and take 1,339 wickets for the county in a career that saw him become one of the most important and influential cricketers ever to swing the willow in anger.
Competing in the County Championship Division 2 (4 day), the One Day Cup (50 overs) and the T20 Blast (20 overs), there's a huge amount of cricket on offer from early April right through to the end of September. In a new twist from 2016 onwards, the addition of floodlights at the ground means that all One Day Cup games will start at 2pm and T20 games at 6:30pm.

Playing under the lights always ramps up the excitement and the change in weather conditions as the sun goes down adds another tactical element to the game. It's great fun for groups of friends and families alike; the ticket options reflect this. Not only are 18 and unders admitted for just £3 but there are even more discounts on a variety of family tickets ranging from 1 adult and 2 children up to 2 adults and 4 children. Tickets for all games, including tourist and international matches, please visit the ticketing site.
The Brightside Ground had undergone major redevelopment in the past few years and is now an impressive cathedral of cricket that not only hosts Gloucestershire games but also England internationals. A huge coup for Bristol and the South West. The Bristol Pavilion offers state of the art media and hospitality facilities and enjoys superb views of the ground from behind the bowlers arm. All this just a two minute stroll from the famous Gloucester Road.
The Club has a strong focus on developing young cricketers with many of the current first team developed through the Gloucestershire Cricket Academy. Chris Dent, David Payne, Liam Norwell, Jack Taylor, Craig Miles, Matt Taylor and Miles Hammond in the 2016 first team squad have all graduated from the Academy.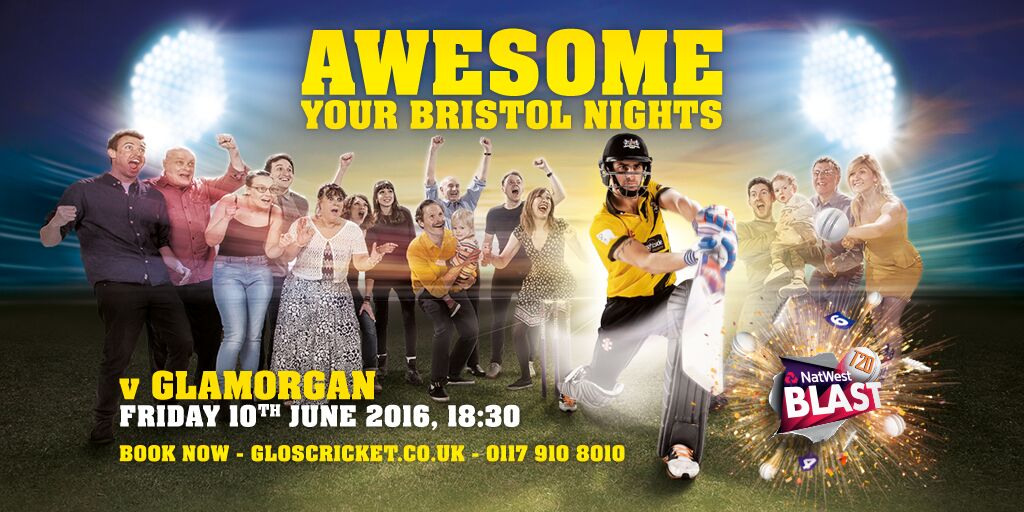 A major emphasis is placed on developing relationships with the local community. The club has a close partnership with Gloucestershire Cricket Board who are responsible for the development of recreational cricket across Bristol and Gloucestershire and this includes community programmes in hundreds of schools and clubs each year.
The stated mission of Gloucestershire CCC is: " To sustain, develop and grow Gloucestershire County Cricket Club in order to be successful in the enterprise of cricket".