Fun Warehouse: fancy dress, balloons and party supplies in the heart of Bristol
Fancy dress, balloons and party supplies: Fun Warehouse has got to be Bristol's ultimate one-stop-party-shop. Located in The Galleries, the family-run, independent store has become a destination for party-goers and event organisers in the South-West, while their online shop serves customers across the UK, Europe and beyond.
Fancy Dress for any occasion
Are you looking for that perfect fancy dress costume? Or need some inspiration? Equipped with a vast array of fancy dress costumes for adults and children alike, there's nowhere quite like Fun Warehouse (in Bristol, at least!) when it comes to fancy dress.
Animals, burlesque, Great Gatsby, Game of Thrones - you name it. Fun Warehouse stocks a huge collection of high-quality adult costumes. To browse the collection, click here or visit instore.
Looking for a costume a kids' costume? Fun Warehouse has got you covered. With outfits for babies, toddlers and children, Fun Warehouse makes fancy dress occasions with the kids a breeze. World Book Day, Disney, Harry Potter: the team have left no stone unturned.
And not only do Fun Warehouse provide a range of vibrant costumes, they've got a load of accessories instore, too! Find hats, wigs, makeup and more both instore and online.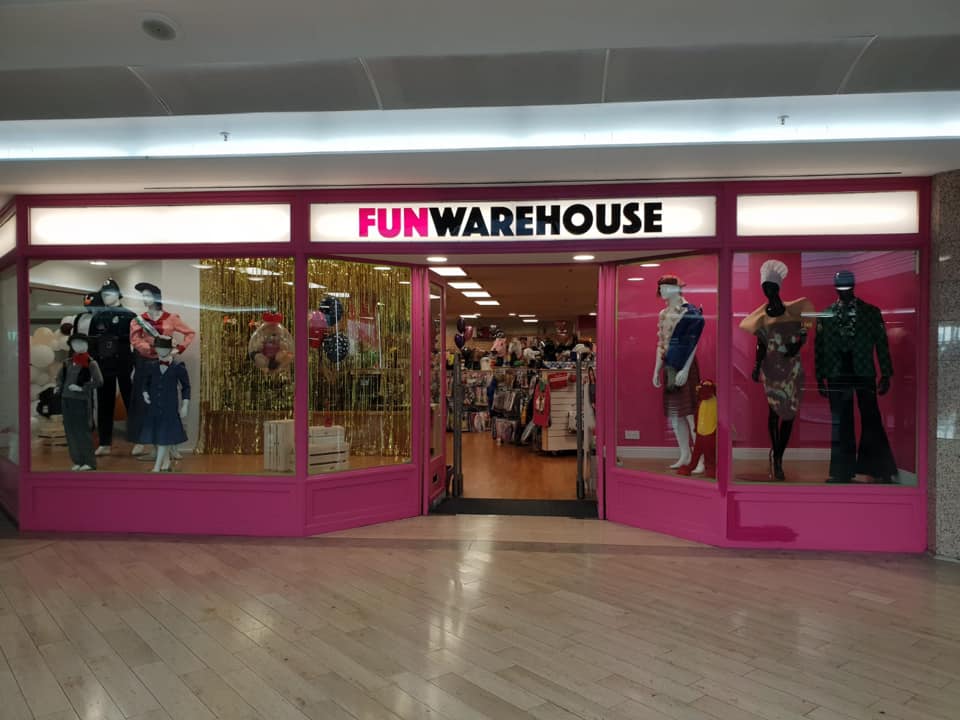 Balloons: bring your event to life
Want to bring your event to life without breaking the bank? Fun Warehouse is here to help. With years of experience in events planning for world-class companies, the Fun Warehouse team can help you to design a dynamic balloon display and remain true to your budget – big or small.
The Fun Warehouse team can help with just about anything when it comes to balloons and events: weddings, baby showers, corporate events, parties – even large installations. Browse Fun Warehouse's services and previous work here.
In the market for some wedding décor? Balloons can inject a bit of fun and personality to your wedding celebrations, whilst selected colour palettes and styles can maintain a sense of elegance and sophistication. To see the Fun Warehouse wedding portfolio, click here.
A chance to increase footfall, delight visitors or even encourage a buzz on social media, large balloon installations can transform your large-scale event or space. And lucky for Bristol, the Fun Warehouse team have got a lot of experience when it comes to the big stuff.
With the ability to design an installation to last for a month or more, Fun Warehouse can produce work that will provide a lasting impact. Get in touch to see what they can do for key seasonal or events such as Halloween or Pride.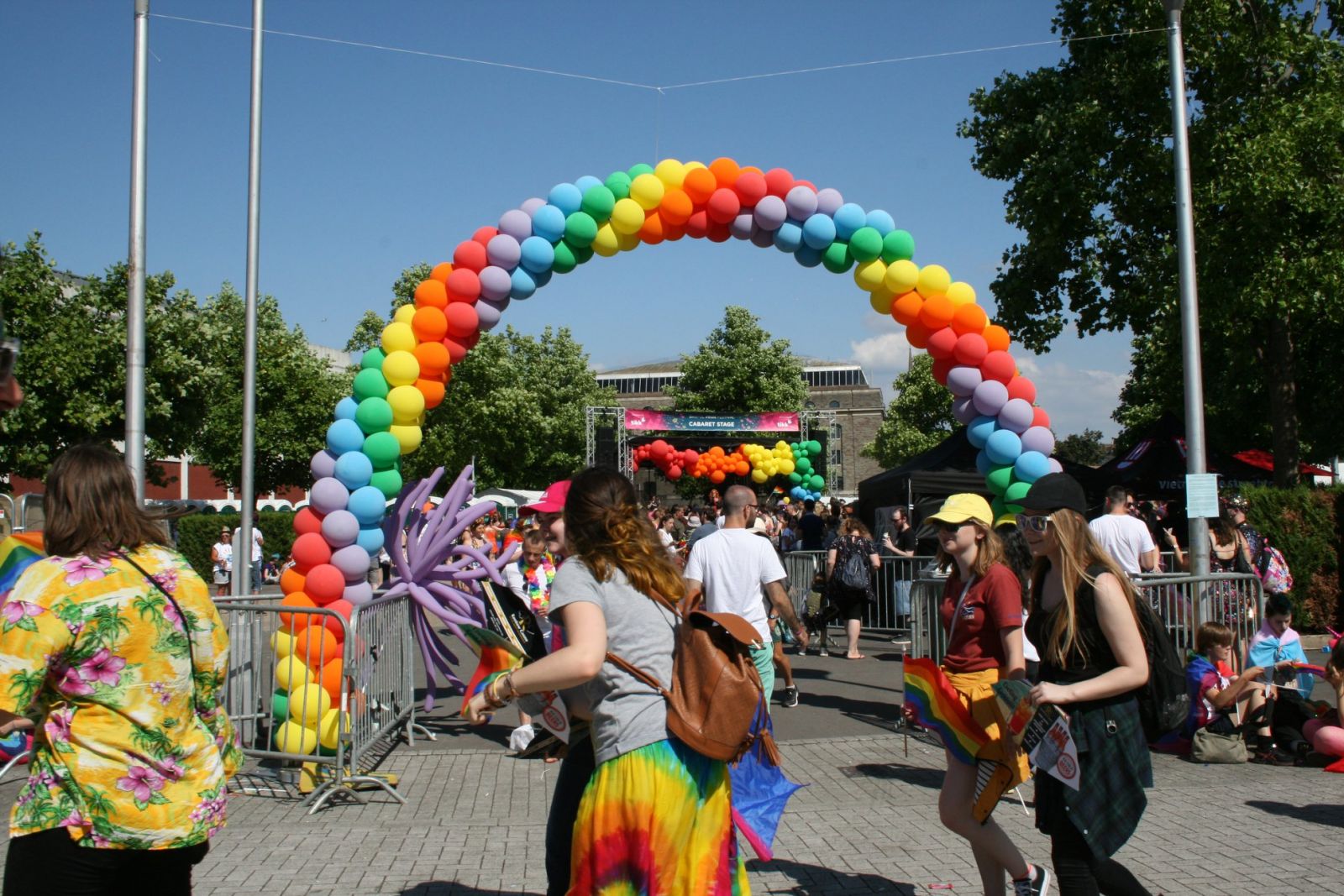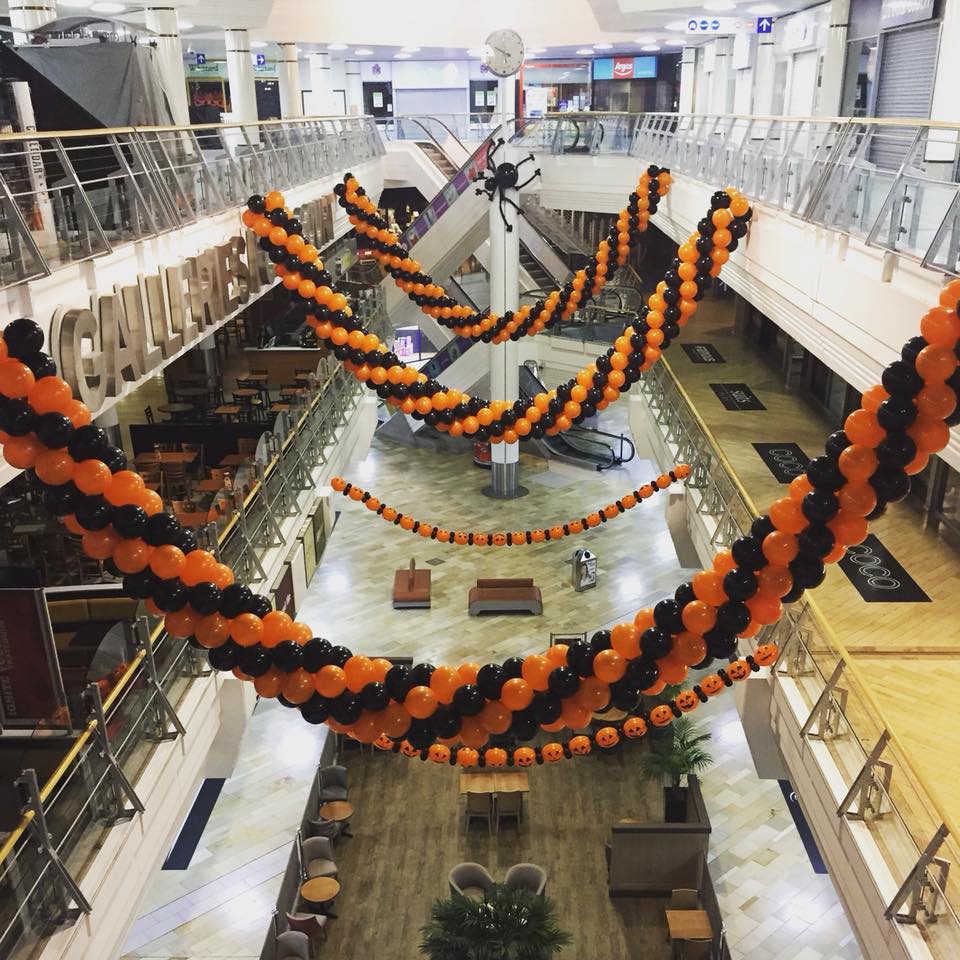 Eco-friendly
Fun Warehouse work with Qualatex latex balloons. A natural product, and farmed from Rainforest Alliance Certified rubber trees, the balloons are 100% biodegradable. You can even add them to your garden compost! So, there's no need to feel guilty about waste when working with Fun Warehouse.
Where to find us