Top-notch takeaway in the city centre
Located on Park Street, right in the centre of Bristol's nightlife, Diamond Kebab has a proud tradition of serving up some of the best take-away food in Bristol.
Sometimes food served up at a 'kebab house' gets a bad rep. Often it's warranted! But Diamond has no such problems – serving the workers and weary shoppers of Bristol during the day, hungry residents in the evening, and 'enthusiastic' revelers of the city by night – Diamond is a spot where you can be assured of good quality food at a great price. All with great service of course!
Serving up kebabs, burgers, pizzas, speciality kebabs and much more, this should definitely be your next stop for a good takeaway in the city! Why not pop in and see what all the fuss is about?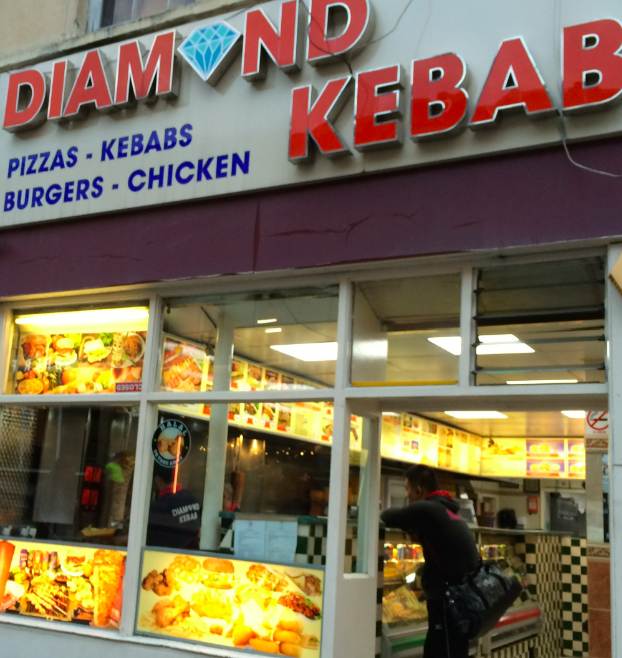 Tags: Food, Kebab, Burger, Pizza, Chicken, Drinks, Tekeaway, Take Away, City Centre, Nightlife, Late.
Where to find us