Dining, drinking and lounging!
Cosy Club in Bristol is a relaxing bar and restaurant located at 31 Corn Street (BS1 1HT) in the heart of the Old City.
The huge site, which has previously been a bank and even a church, has been transformed into what the owners are calling the 'Cathedral of all Cosy Clubs' featuring a decorative glass domed ceiling with the original cornicing and fresco work enhanced with LED lighting. Enormous chandeliers hang from the ceiling. The bar and restaurant areas are furnished with vintage sofas, 1930s cocktail chairs and mix-matched tables and chairs whilst the walls are adorned with aristocratic oils, family portraits, Chinese room-inspired wallpaper and swathes of polished Bath stone.
'Roman Temple meets Gentleman's Club with the ultimate altar - a six metre high bar carved from American oak'!!
The Cosy Club caters for all tastes each and every day. Whether you're looking for great coffee, a business lunch or a lazy all-day brunch, The Cosy Club is the perfect place to relax and unwind. The menu features everything from authentic tapas, 'proper job' burgers and duck shepherd's pie to 35-day aged Hereford grass-fed rump steak served with triple cooked chips. An ever-changing specials, kids', vegan and gluten-free menu is also available. With defined bar and dining areas and full table service, customers will be able to enjoy a selection of premium offerings but with a strong emphasis on value-for-money.
Cosy Club Bristol is open daily from 9am until 11pm with food served until 10pm.
For further information please visit www.cosyclub.co.uk, call 0117 253 0997 or connect with the Cosy Club team on Facebook and Twitter.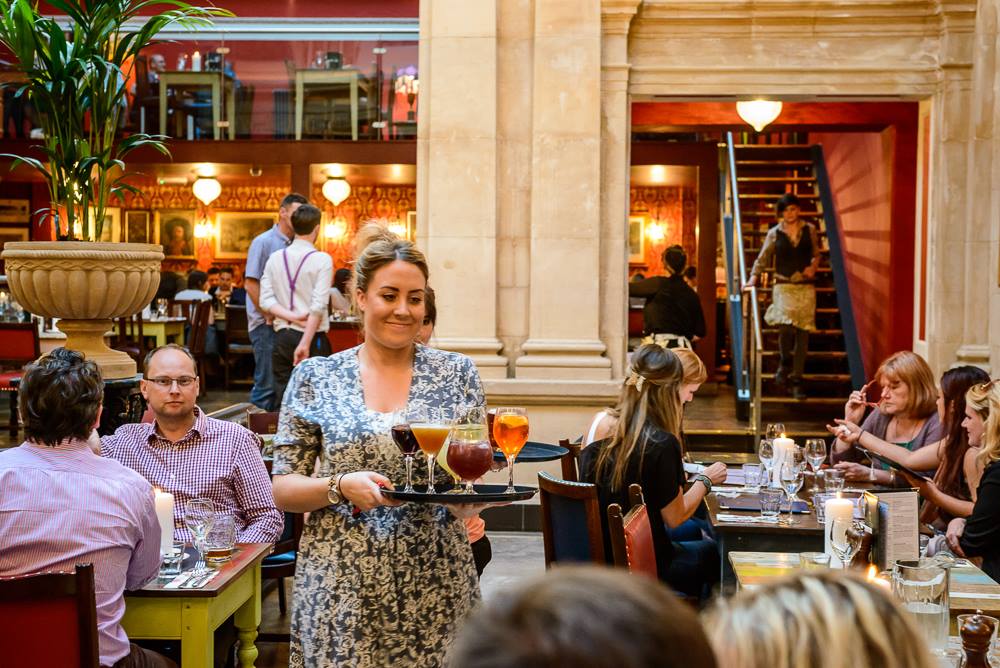 Where to find us