Bag Of Nails is a long established pub at the bottom of Jacob Wells Road Bristol
Bag Of Nails is a real ale pub based at the bottom of Jacob Wells Road, Bristol. There are usually five cask ales on draught, and two farmhouse ciders. As a true Freehouse they proudly do not sell draught lagers, fizzy ciders or Guinness, but have a range of thirty five world beers, ales and ciders
This absolute Bristol favourite has gained quite a following after it was dubbed a "Cat Pub" on account of its feline residents. A number of cats live at the pub and are more than friendly towards visitors, revelling in the attention they command. Indeed, visitors travel hours to enjoy the great beers and great 'company'. There has been a good ammount of press on this spot lately - here's an offering from the BBC.
There's always something going on at Bag of Nails - The well attended Tap Take Overs introduce some exciting guest ales. Retro games nights, come and enjoy playing games that take you right back through the years. Head over and experience the Bag of Nails Monday Club- Beers under 5% ABV are priced at £2.50 per pint, with stronger beers that are heavily reduced.
Live Music event details to be published very soon but every Thursday they have DJ's playing only vinyl.
Tuesdays see a pub quiz presided over by official judge George, pictured below...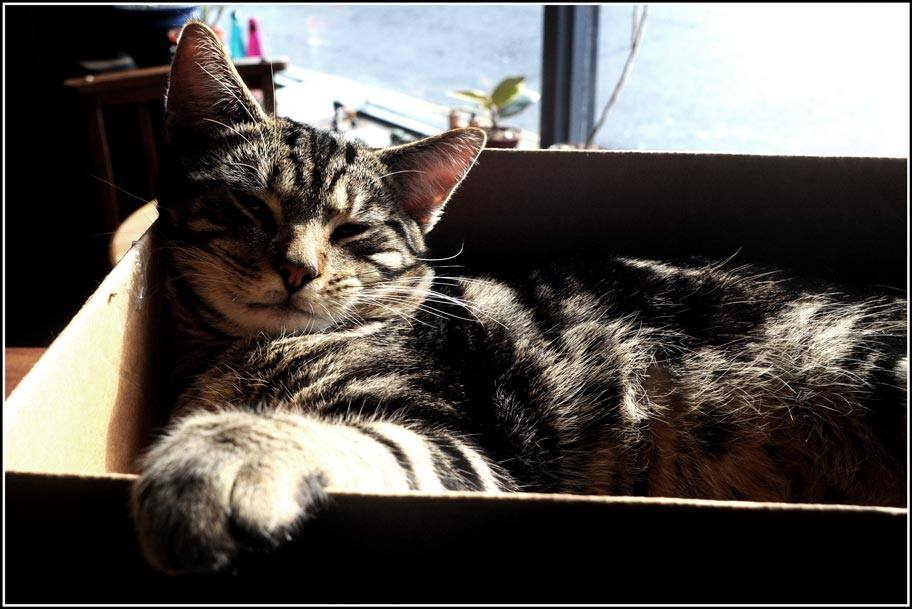 Where to find us