Handmade perfect pies every time!
Some of Bristol's finest, handcrafted pies are available every Monday in the wonderful surroundings of The Swan Hotel in Almondsbury, North Bristol.
The Swan hotel is a first-class venue for food, drink and accommodation. From breakfasts to evening meals, food is served all day from menus that incorporate the best locally sourced, seasonal produce. It sits overlooking the Severn Estuary and across to Wales.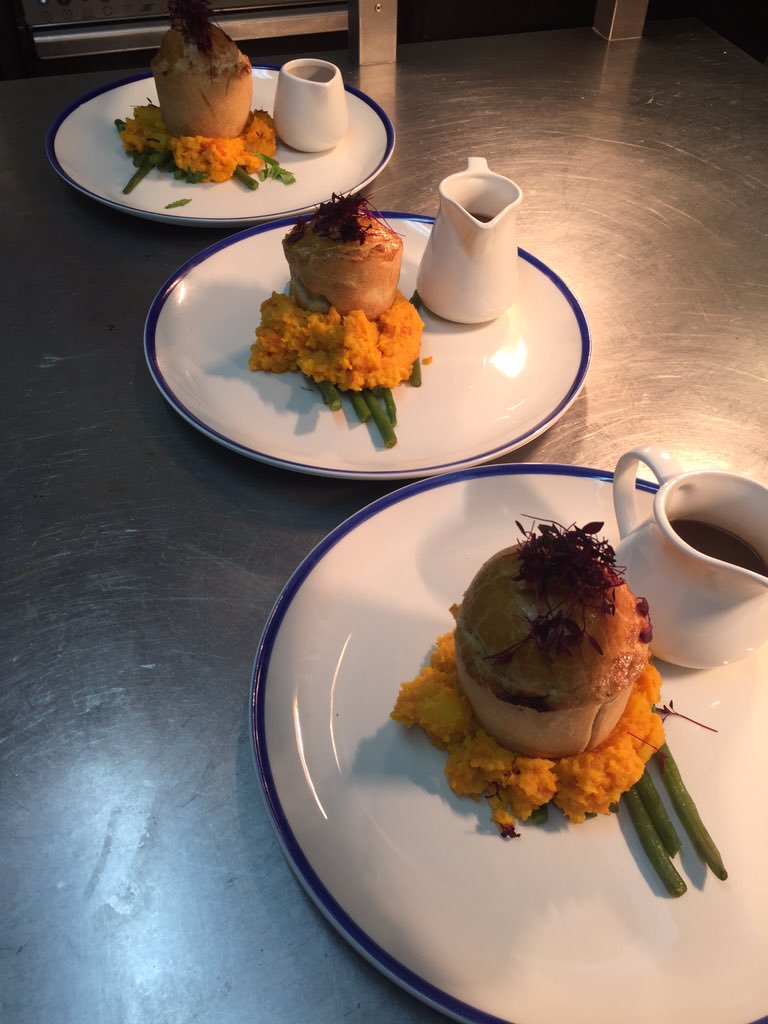 Besides the lunch, main and Sunday menus there are gluten free versions of those three along with a vegetarian menu - click here for the menus. That's not all; every night of the week sees a different theme and special offer...and Monday night is Pie Night! From 5pm, join your hosts for pastry-based perfection.
Lovingly handcrafted on site by the expert kitchen team, the pies consistently garner rave reviews and bring happy customers back time and again. As you would expect, the pies change depending on what great produce can be sourced each time, however there's always a vegetarian option too.
If you would like to find out more – and let's face it, why wouldn't you – then head to www.swanhotelbristol.com and keep up to date via Facebook and Twitter. The Swan is located at: 14 Gloucester Road, Almondsbury, Bristol, BS32 4AA.
Pie Night at The Swan Hotel in Bristol - Monday 20 March 2017