Food & Drink
Breakfast, Brunch and Lunch at The Rummer in August 2018
1 Aug 2018
Location:

The Rummer Hotel - Bristol - Recommended Restaurant in Bristol
Lunch doesn't have to be a supermarket sandwich! Breakfast, brunch and lunch are served all week at The Rummer in the heart of Bristol's Old City. Exceptional food available at outstanding value in a beautiful setting...what's not to love? It's...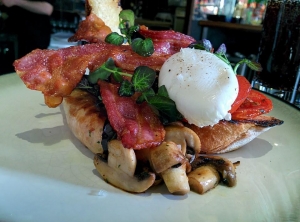 Don't miss the renowned Wahala Comedy Clash at The Redgrave Theatre this October!
Europe's most successful urban comedy show is finally coming to Bristol! Don't miss the chance to see acclaimed comedians battle it out live on stage in a Wahala Comedy: Jamaica vs Africa show at The Redgrave Theatre on Sunday 7th October 2018....
Win two tickets for The Vamps at Bristol Skyline Series on Sunday 26th 2018
Prepare yourselves: Pop-rock heartthrobs The Vamps are playing at Bristol Skyline Series next weekend, and you could WIN TWO TICKETS for you and a friend! Following in the footsteps of British pop-heavyweights Mcfly and One Direction,...