The Zanzibar-born artist brings her latest collection to Spike Island.
The latest work of the Zanzibar-born artist, a pioneer for the Black Arts Movement in the 1980s, is, with migration as its inspiration, particularly applicable today.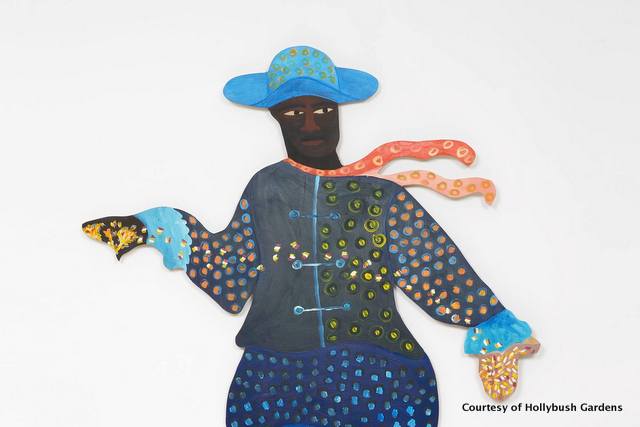 The issue of social movement has been at the forefront of the international consciousness over the last twelve months, with the migrant crisis dominating headlines and informing political discussion, with the word 'refugee' being announced by Oxford University Press as the Children's Word of the Year.
Lubaina Himid's work has for a long time been similarly attuned; herself an immigrant from Zanzibar, her art consistently tackles themes of cultural history and the reclaiming of identity. It was such work which saw her become instrumental in the Black Arts Movement, which saw a platform given to black artists in 1980s Britain.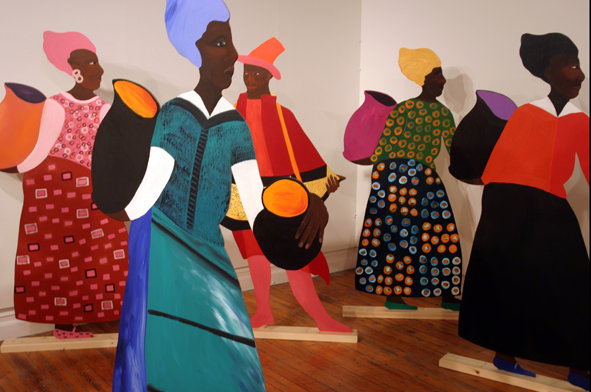 Navigation Charts, the latest exhibition to feature at Spike Island in collaboration with Modern Art Oxford and Nottingham Contemporary, is drawn up along similar lines. Centring around 2004's Naming the Money (pictured), an installation which features 100 life-size figures, the presentation puts powerful pertinence on her dramatic use of bold colour and pattern.
Following a preview on 19th January, the exhibition will run from 20th January to 26th March, with free admission. Spike Island is open from Tuesday to Sunday, between 11am and 5pm.
For more information, visit Spike Island's website.